Where do Earth's Mightiest Heroes go when they're looking for a side of flapjacks and some eggs? To an upstate diner of course!

LOCATION: Upstate Diner (Landmark Jr. Diner, 2277 Cheshire Bridge Rd NE, Atlanta, GA)
SHOW: Avengers: Endgame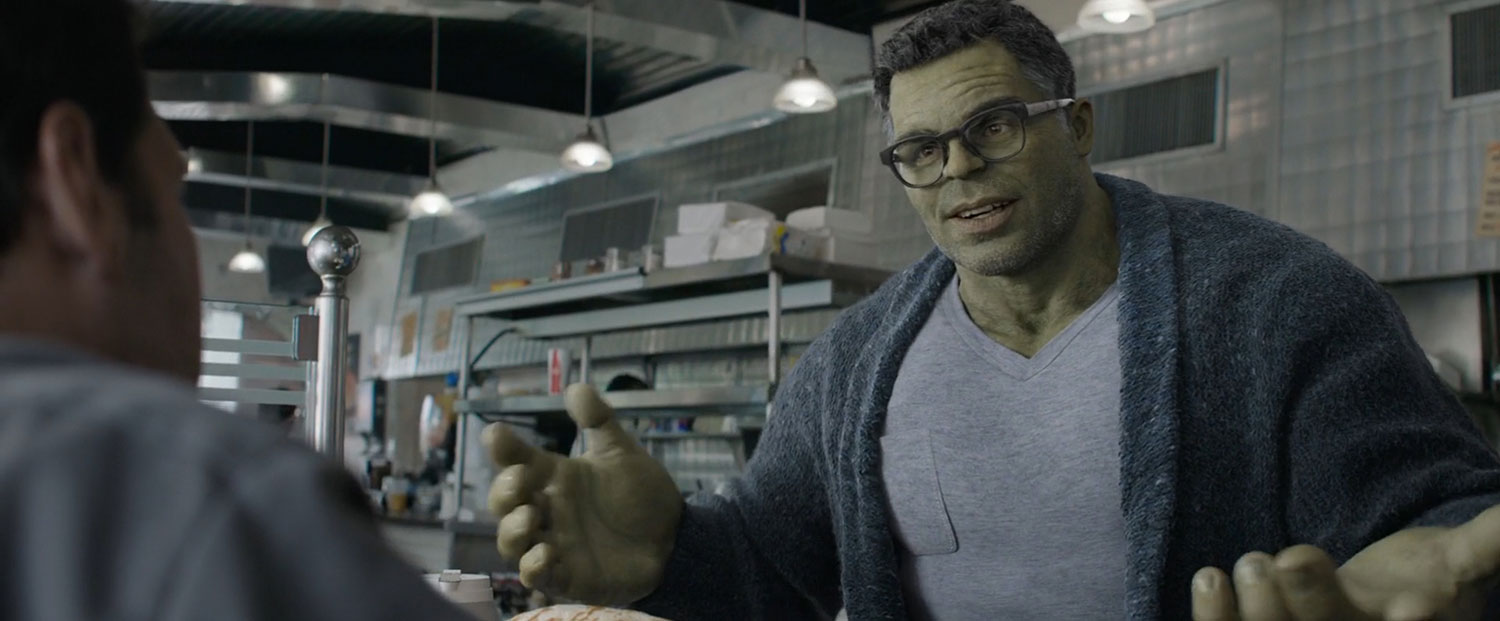 After Scott Lang returns from the quantum realm, the team tries to go to Tony for some answers. When it's revealed that they need a "bigger brain," Scott, Nat, and Steve meet up with Bruce Banner (now in his Smart Hulk persona) at a local upstate New York diner. There the group convince Bruce that time travel might just be possible, even while he takes a selfie with some young children.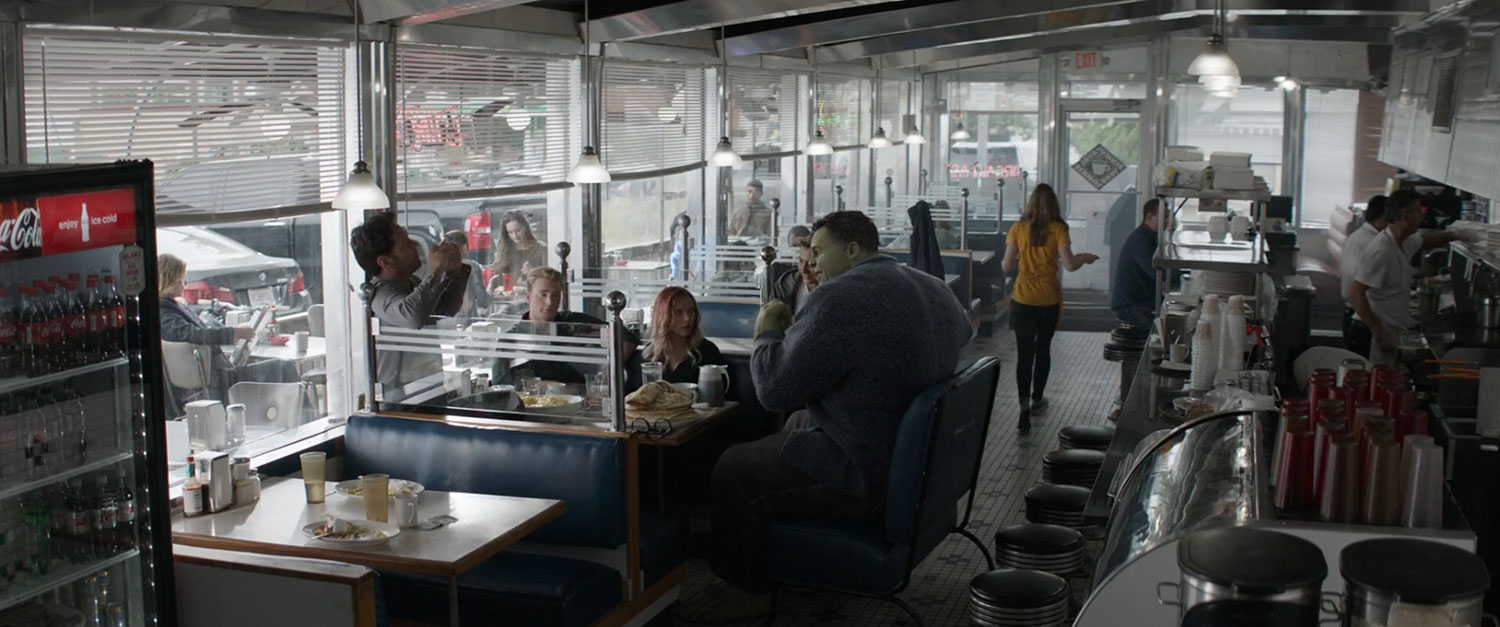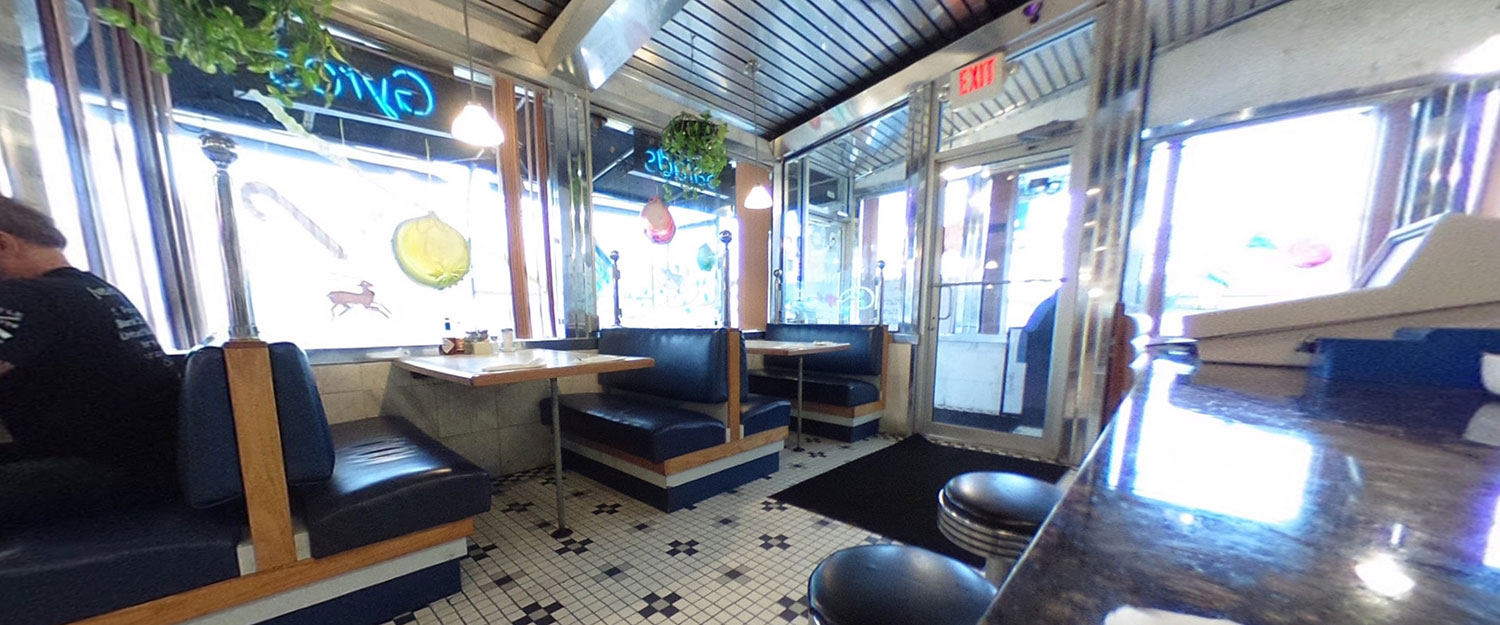 This dinner, much like the Dairy Queen seen in Guardians of the Galaxy Vol. 2, used to be a working establishment. It has since closed and for the time being, is used as a filming location. Some behind the scene photos from late 2018 led to the discover of this location, and some quick Google-Fu nailed down the actual location.
Much like the after-credits scene in The Avengers, where the group has some downtime in a shawarma restaurant, this diner represents the beginning of their greatest plan yet. From here they will go on to save the world, with a side of bacon!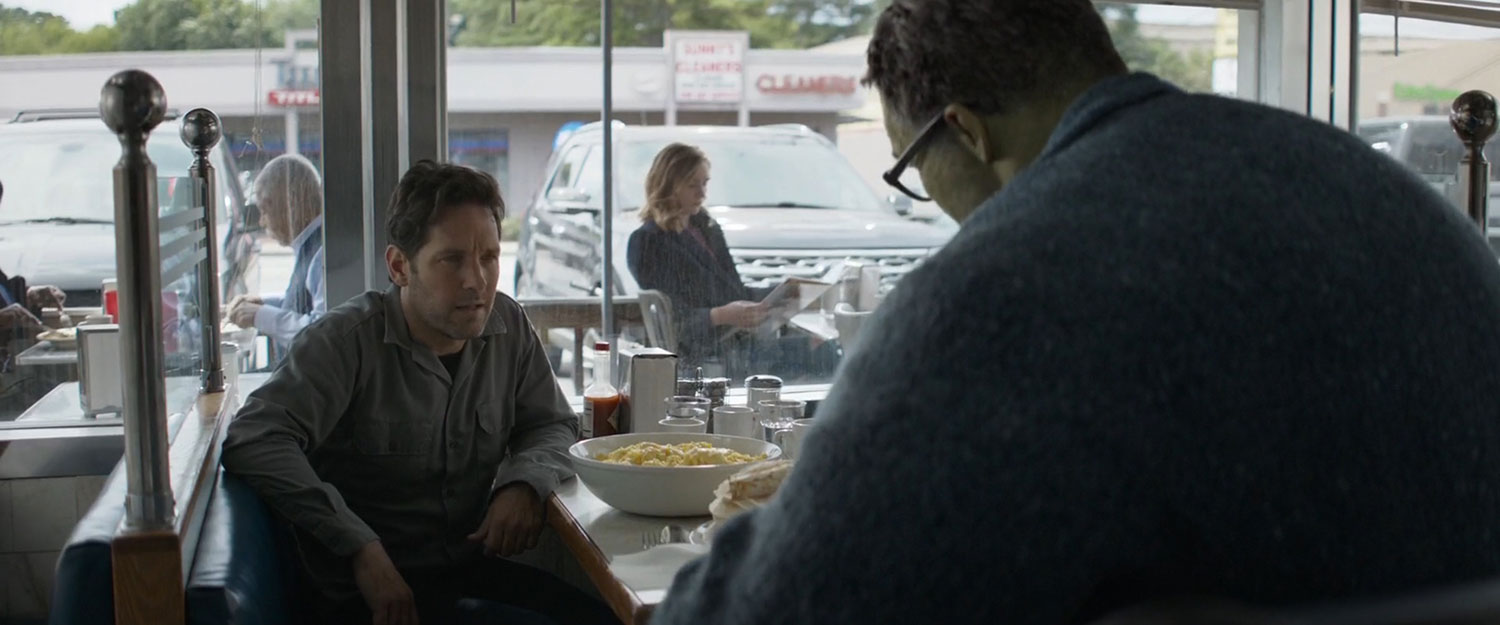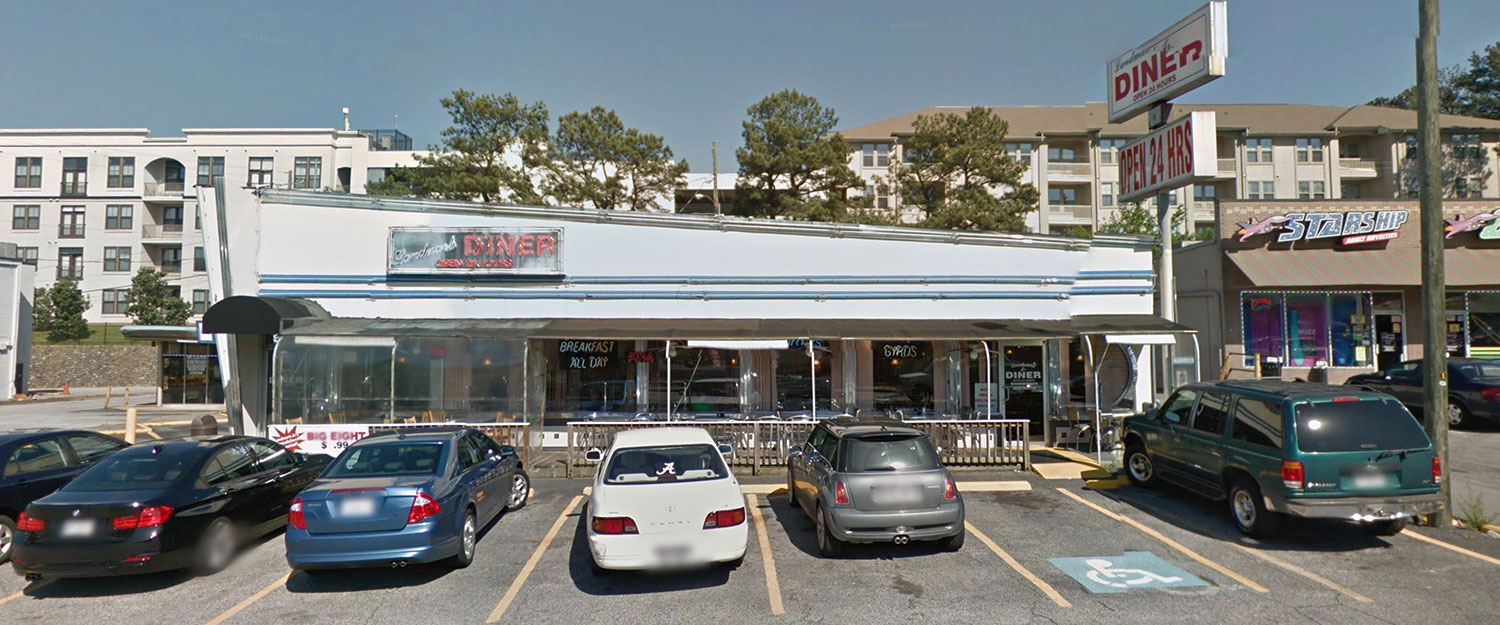 Other Avengers articles on MCU: Location Scout – Stark Industries Lobby | Barton Farm |  Avengers Headquarters | Avengers Facility | Tønsberg Norway | Wakanda Forest | Central Park Bridle Path | Sokovia Streets and Square | Battle of New York part 1 & part 2 | Project Pegasus
To see the filming location listed above, and hundreds of others, please click the map icon below.
From there you can explore all the locations and scout your trip to the Marvel Cinematic Universe!
Got tips? Got corrections? Let me know on Twitter @JovialJay or @MCUlocations!

---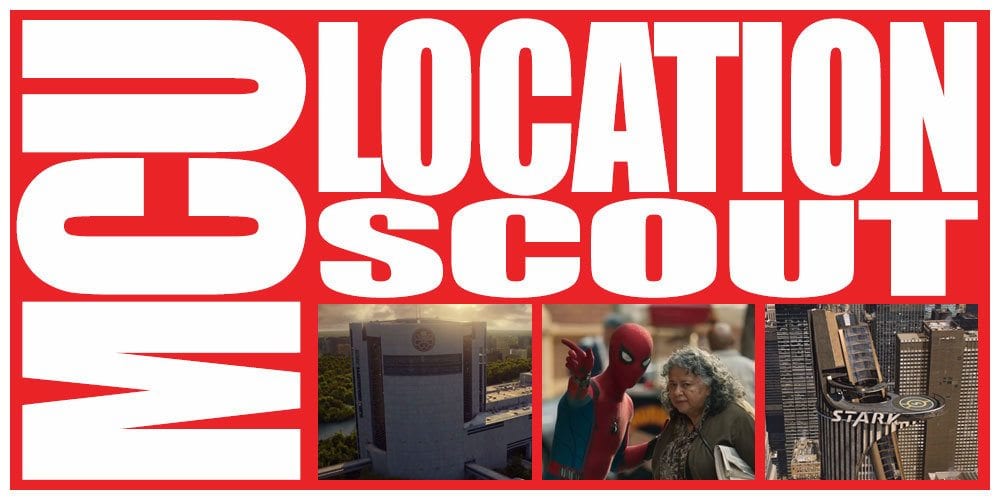 Click the image above for the homepage and older posts.
Behind every scene in the Marvel Cinematic Universe is a location. Some are iconic. Some are functional. Some are completely fantastic. But all of them are there to support the story.
Here at the MCU: Location Scout, Jovial Jay digs deep to uncover the real-world filming locations behind your favorite super hero films. From Iron Man to Avengers: Endgame and everything in between!
Having grown up on comics, television and film, "Jovial" Jay feels destined to host podcasts and write blogs related to the union of these nerdy pursuits. Among his other pursuits he administrates and edits stories at the two largest Star Wars fan sites on the 'net (Rebelscum.com, TheForce.net), and co-hosts the Jedi Journals podcast over at the ForceCast network.