One of the best things about Avengers: Endgame was getting to see some additional scenes that happened off screen, such as the Stark Industries Lobby.

LOCATION: Stark Industries Lobby (1170 Peachtree St NE, Atlanta GA)
SHOW: Avengers: Endgame
In order to defeat Thanos and save the lives of their teammates, the Avengers must travel through time and collect the mysterious and dangerous Infinity Stones. With three stones all being located in New York City in 2012, Tony Stark, Steve Rogers, Scott Lang and Bruce Banner all feel that's the best place to start.
Tony and Scott arrive at Stark Tower just as the the 2012 Avengers have captured Loki and are taking him into custody. Endgame Tony flicks Scott onto 2012 Tony and they ride down in the elevator of Stark Tower to the Lobby.
Once in the lobby of Stark International, present-day Tony shows up dressed as a SHIELD agent to direct Lang to short-out 2012 Tony's ARC Reactor, giving him a mild heart attack. Thus, creating and opening for the duo to steal the space stone, which is hidden in the Tesseract. Unfortunately, Loki intercepts the stone and vanishes before anyone can stop him.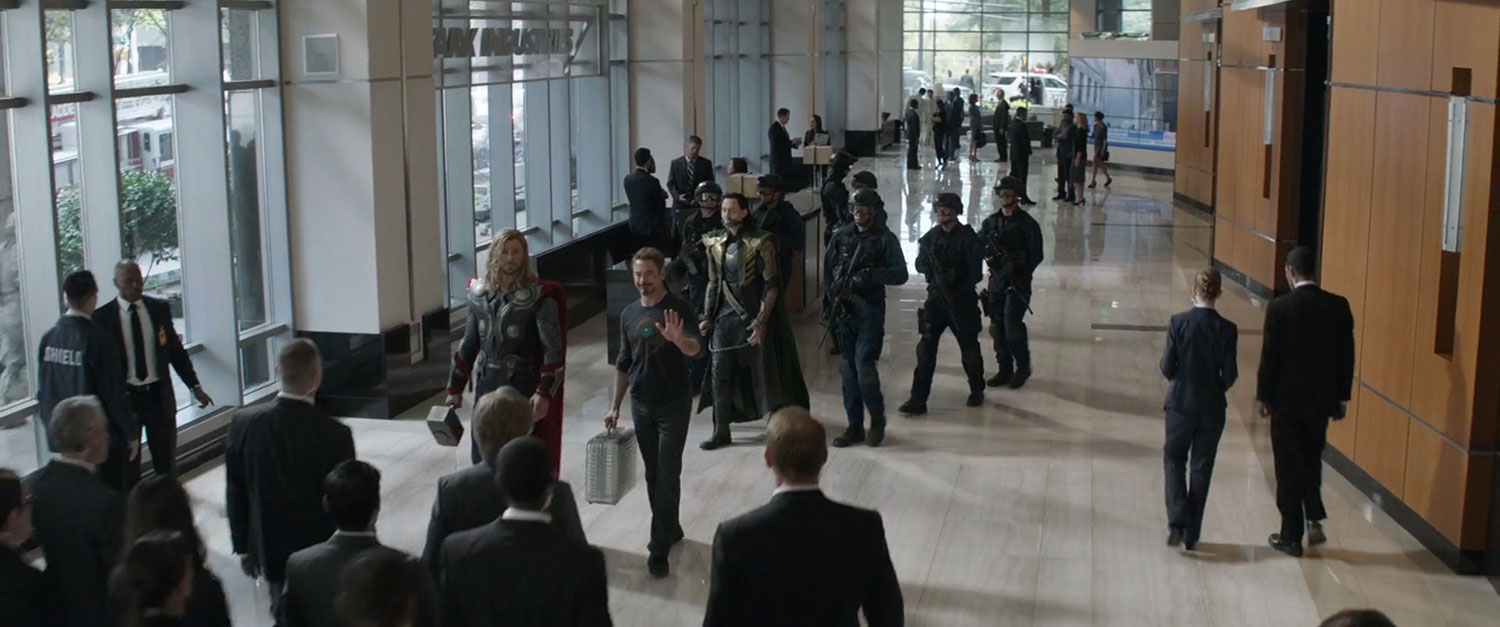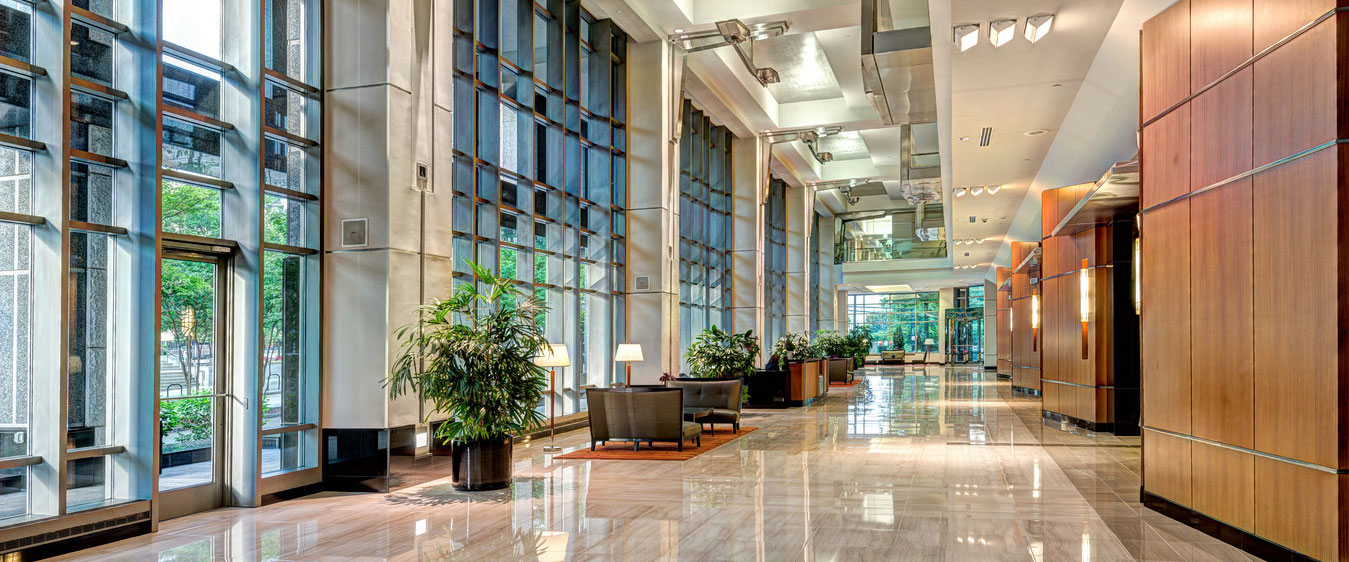 Since the "real" Stark Tower never existed, except on a soundstage, the filmmakers needed to find their own building (or build one). With filming taking place in Atlanta this time around, and not New York, the lobby was realized in The Proscenium building on Peachtree St NE and 14th St NE. This location was spotted by AJC.com that had an article about Chris Hemsworth filming in midtown. Unfortunately that link is no longer valid, but here's an Instagram post from the shoot.
As an interesting sidenote for ESPN fans out there, host Matthew Berry had a brief cameo in this sequence in which he tries to help revive 2012 Tony. He discusses the scene over at ComicBook.com.
Other Avengers articles on MCU: Location Scout – Barton Farm |  Avengers Headquarters | Avengers Facility | Tønsberg Norway | Wakanda Forest | Central Park Bridle Path | Sokovia Streets and Square | Battle of New York part 1 & part 2 | Project Pegasus
To see the filming location listed above, and hundreds of others, please click the map icon below.
From there you can explore all the locations and scout your trip to the Marvel Cinematic Universe!
Got tips? Got corrections? Let me know on Twitter @JovialJay or @MCUlocations!

---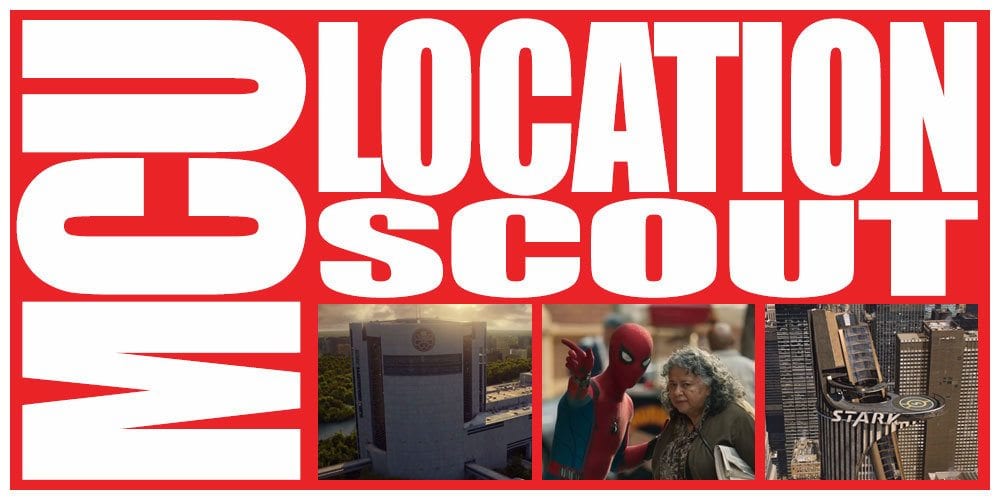 Click the image above for the homepage and older posts.
Behind every scene in the Marvel Cinematic Universe is a location. Some are iconic. Some are functional. Some are completely fantastic. But all of them are there to support the story.
Here at the MCU: Location Scout, Jovial Jay digs deep to uncover the real-world filming locations behind your favorite super hero films. From Iron Man to Avengers: Endgame and everything in between!
Having grown up on comics, television and film, "Jovial" Jay feels destined to host podcasts and write blogs related to the union of these nerdy pursuits. Among his other pursuits he administrates and edits stories at the two largest Star Wars fan sites on the 'net (Rebelscum.com, TheForce.net), and co-hosts the Jedi Journals podcast over at the ForceCast network.