1964: The third full year of The Complete Marvel! Come along for a journey through every Marvel Multiverse story ever published. Character analysis, story overview, and socio-cultural impact abound! The Marvel Comics of 1964 were where famous villains were born and lots of inner turmoil came to the forefront!
Stan Lee was, without a doubt, the single most important person in comic book history. Without his countless contributions, hundreds of characters would never have invaded the popular consciousness. Even more importantly though, comic books would never have become the almighty storytelling medium and moral imparting device that it has remained for almost 60 years. The Marvel comics of 1964 were filled to the brim with every last bit of what made Stan so special and what made the comics he and his teams produced just as much so. This edition of The Complete Marvel is dedicated to his legacy, his never-ending fight against hatred and evil, and his tenacity for ensuring that every last person on this planet could see themselves as not only the heroes on his pages, but in their own worlds too. Excelsior!
1964: Year Three
1964 was another big year of growth for Marvel Comics. The roster of heroes may not have expanded as wide as the previous year, but it did see one new comic book in Daredevil and new features in both Tales of Suspense and Tales to Astonish with Captain America and Hulk respectively. It also saw the introduction of a whole slew of classic villains in every hero's rogues gallery. No, not every last issue was a hit. But, overall, the Marvel Comics of 1964 brought tons of new troubles, capers and victories for everybody's favorite costumed crusaders.
The major theme across the Marvel comics of 1964 was personal struggle. Whether this was Thor's struggle against his father Odin for permission to love Jane Foster, Tony Stark and Peter Parker's struggles to keep their secrets from their loved ones, Captain America's struggle with his having lost his partner Bucky, or even Hawkeye, Wonder Man, Scarlet Witch, and Quicksilver's struggles over whether to continue doing evil to turn to the side of good, everybody was wrestling with something this year.
Some awesome events took place in the Marvel comics of 1964. The Fantastic Four attempted to rekindle relationships with Namor, helping him stave off an attack from Attuma. Doctor Doom's origins and strange relationship with Rama-Tut and Kang the Conquerer were also revealed. Doctor Strange did battle with Dormammu, eventually being forced to combine their powers to prevent the Mindless Ones from invading the mortal realm. Thor spent the whole year vying for Jane's heart and combatting his father over whether he may do so or not. Tony Stark ended the year presumed dead by all his friends and allies. Spider-Man has started to become seen as the public menace that J. Jonah Jameson always said he was after abandoning a fight to help his sick Aunt May. He also took on the Sinister Six for the first time. Giant-Man, well, he did his thing. The X-Men took on the Brotherhood of Evil for much of the year, a group that Scarlet Witch and Quicksilver will not likely remain part of for long after growing uncomfortable with Magneto's willingness to hurt people. Professor X also left the team at the end of the year, putting Cyclops in charge now that the team had all graduated to full X-Men. Lastly, the Avengers had their first encounters with the time traveler Kang the Conqueror.
Life Lessons With Stan Lee
Marvel comics always had opinions on morality, in large part thanks to Stan Lee and his strong sense of right and wrong and lack of inhibition about sharing his thoughts. This was quite clear both during his days as a writer and in the legacy his company would build through anti-war messages and not-so-subtle analogies to the cruelty of real-life discrimination. It was also obvious in his interviews and his occasional Stan's Soap Box sections that hatred and bigotry were the true enemies of all his comics. In the Marvel comics of 1964, one place in particular stands out as a combination of his illustrative and overt methods of expressing morality: the mini-feature at the end of Strange Tales #49-58 called "Tales of the Watcher."

These five-page features stared Uatu, The Watcher made famous in the pages of the Fantastic Four. He, the eternal listener and recorder of the events of the universe's history, served as a framing device for a short story. These stories would most often reflect the pulpy, non-serial stories of the anthology magazines Marvel published, although occasionally, they would expand the Marvel Universe with stories of The Watcher's origin, for example. Ultimately, the purpose of these stories was to transmit morals.
Just like everything else in Stan's life, the central theme of nearly all these stories was that hatred never wins. Whether that was exemplified through the futility of war, especially the Cold War, or how wrong it is to bully people, the message was clear and concise. The best part of all, as the frame story came to an end, was when Uatu addressed the audience directly and implored them to heed his message. He, and really, Stan, wanted readers to really understand the lesson that the best way to be a superhero, is to be kind to others. Lee and Ditko worked on several mini-features during this year, including the "Tales of Asgard" and various stories at the end of Tales to Astonish that either starred The Wasp or featured a frame story told by her. These segments, like "Tales of the Watcher," provided concise moral messages. The Asgardian epics, as relayed from actual Norse mythology, were wildly popular and the Wasp segments gave the lonely female Avenger an opportunity to shine on her own without all of the usual men towering over her. When it came to instructing the reader to out into the world and be a better person, everything else paled in comparison to Uatu's appearances. Uatu's voice, thankfully, was really just Stan's voice speaking directly to his readers, and the entirety of comic book-dom is better for it.

The Mask Always Fits
Stan Lee was known for, and his work clearly displayed, a passion for making sure readers really saw themselves on the pages of his comics. It is said that he and his artists liked their heroes to wear masks because that way, it could feel like truly anybody could be underneath them. Ant-Man, Spider-Man, Daredevil, Captain America, Iron Man, and all of the X-Men had their faces covered. This is a beautiful premise. Anybody can be the noble but humble hero or the genius scientist that saves the day. Just as well, anybody can be the outcast who learns to love themselves and use their differences to help people and find others like them.
As sanguine as this is, and really, it is what makes Marvel and Stan Lee's legacy so important for millions of people, it is not the whole truth behind masks. Take a look at the "Blond Boys of 1964" to the left. A fabulous No-Prize to anybody that can name correctly all seven of these faces! The truth is, drawing detailed and memorable faces, week after week, was just not feasible. Masked heroes, on the other hand, could be drawn by literally anybody, including fans and Marvel's artists. Masks made the characters easily identifiable, memorable, and replicable.
The mask has its downsides too though. The X-Men especially were challenged by the lack of expression masks could harbor. Those characters, in spite of their masks, look all the same and have mostly indistinguishable personalities. The idea may have been to show team unity and the expectation that their unique powers would help them be told apart. Unfortunately, combined with mediocre character writing, nothing particularly popped for the heroes in 1964's 8 X-Men issues. The villain front of the X-Men magazine just continues to prove the initial thesis, though. Magneto and Scarlet Witch, the two nearly masked villain of the series, are the only two truly memorable villains there: Magneto and his absolute hatred of humans and Scarlet Witch with her genuine fear and growing disdain for Magneto's excessive use of force and cruelty. Their dynamic is truly exciting, and the foreshadowed heel turn was the only component of the series that stood out.

Heroes, They're Just Like Us
A big part of what made Marvel's heroes so interesting was that they were fallible, even when they were immortal gods or indestructible Hulks. While the character flaws and human blunders the characters made is often the angle this discussion is had from, the Marvel comics of 1964 illustrated another type of vulnerability in many of their characters. Thor, Iron Man, Hulk, and Spider-Man all showed physical limitations to their powers that were beyond any possible control they wish they had.
Thor can only remain Thor so long as he is holding onto his hammer. Conversely, Don Blake can only become Thor when he is in possession of his walking stick. While in 1963 these limitations felt like they were holding his character back, in the Marvel comics of 1964, this quirk was used excellently. In both Journey Into Mystery and Avengers appearances, the God of Thunder was put into several situations where he could no longer be the strongest one around thanks to his limitation. to be clear, Blake losing his walking stick or Thor being blasted back into Blake was never a commentary on Blake's weakness. Don Blake the doctor and Don Blake the brave citizen both got to shine too in the Marvel comics of 1964. This predicament was just used well this year as a means of forcing Thor and the Avengers into new creative predicaments.
Iron Man had the complete opposite problem as Thor. When Tony Stark was not gallivanting as Iron Man, he started to have a really difficult time maintaining his secret heart affliction, let alone keeping it a secret. Stark's physical limitation prevented him both from ever wanting to be Iron Man again in Tales of Suspense #56, but it also kept him trapped in the suit to keep him alive (Tales of Suspense #60). For him, there was just no winning. If he stays Iron Man, the people he cares about suffer for his lies, mystery, and even his apparent death. If he abandons Iron Man, he can no longer keep the people her cares about safe. Peter Parker suffers a similar internal dialogue, although his spider-condition does not seem to have negative health impacts. Rather, for Peter Parker, negative health seems to impact him dramatically. In Amazing Spider-Man #12 and Amazing Spider-Man Annual #1, Peter gets sick and his powers are basically rendered inert until he gets better.
Characters were surely proven by the Marvel comics of 1964 not to have to be perfect to be exhilarating. The Incredible Hulk was frequently rendered impotent by his sudden and unexpected reversions back to Bruce Banner. Every time this happened, it made the comic so much more suspenseful. This meant there would simply be no telling when the Hulk would emerge again and what havoc would ensure from the inevitably inconvenient timing. Making heroes vulnerable by giving them physical barriers to accessing their powers and their full potentials, in addition to the emotional and personal strifes they all endure, made for consistently exciting and unpredictable circumstances in the Marvel comics of 1964.

Still Making Things Up As They Go
In Year 2 of The Complete Marvel, the distinction between giving characters new powers out of the blue to generate excitement versus deus ex machina plot resolutions that were just sudden and jarring. The Marvel comics of 1964 presented new successes and failures in this realm. Journey Into Mystery #104 really illustrated both the good and the bad from the Marvel comics of 1964. This issue saw Doctor Strange illicit help from Thor and then Thor asking for Strange's help in return. It was a showcase of two characters and their mystical and inexplicable powers. It would make sense for a master of black magic and a literal god to have unbounded powers, many of which had never yet been revealed. The problem is, for one of these two, the unexpected and sudden magic powers are believable. For the other, they just go too far.
In this issue, it is supposed that all Asgardians emit an extreme number of electrons and that Thor's magical Uru hammer can detect this atomic anomaly from anywhere in the world. Thor uses this suddenly realized power to track down Loki. This just does not work well though. Perhaps it is because it feels like a cheap cop out or perhaps because the science seems too outlandish and poorly explained. Regardless, the whole idea just feels off.
Meanwhile, Doctor Strange uses equally absurd powers. He casts a protective spell on Jane Foster across dimensions that not even Loki was able to penetrate. In this case, it works precisely because Strange's powers were never meant to be understood scientifically. Even if they were, the simple cover of "black magic" is enough to give total plausibility to most any of the powers he possesses and ways he uses them. It is certainly interesting how just a year earlier, the consistent attempt to explain powers and inventions with scientific-sounding explanations was the gold standard. Now though, I'm the Marvel Comics of 1964, it already feels like those types of explanations are becoming harder to digest. A balance between the pseudo-scientific and the outlandish needs to be struck.
The newest hero to arrive in the Marvel Comics of 1964 was Daredevil. He too suffered during this year from powers and feats that just felt too implausible. Of course, modern expectations and sensibilities may be clouding the judgment being cast on his extraordinarily acute sense of hearing. This criticism of Daredevil's powers as compared to his contemporaries is based on merely a gut feeling of plausibility. When Daredevil is shown to be able to use his enhanced senses to locate foes and anticipate their attacks, from their movement to their gunshots, it feels plausible. It seems like the kind I'd ability that somebody with enhanced senses could take advantage of. When he uses his hearing to reprogram a rocket ship in the dead of space and redirect it to land in the exact spot he wants it to, that seems entirely outside of the realm of reasonable. Again, foresight into the limitations placed on Daredevil's powers later in his appearances may muddle this retrospective of his early days, but even just as a character whose powers were defined as astounding hearing, this miraculous a feat just felt too far-fetched.
Hopefully, going into 1965 and beyond, Marvel will begin to separate the instances where new powers are believable, in line with the character and their internal set of rules, and still as stunning as ever. The dues ex machina does not have to be ugh-inducing. As long as the creative team picks its moments wisely and assigns them to characters and moments where they do not break the flow of the action to make everybody scratch their head. But, then again, isn't that type of nonsense part of what makes comics fun and unique?
Marvel Comics of 1964: The Solicitations

Avengers
Of all the Marvel comics of 1964,  the Avengers had one of the most interesting new premises. In Avengers #4, published in March 1964, Namor accidentally brings about the revival of Captain America. Like Namor, Captain America had been a starring character throughout the Golden Age of Comics in the 1940s especially. There was undoubtedly name recognition amongst readers upon his return not unsimilar to that of the characters in the comics.
In what was perhaps the boldest retcon Marvel had attempted to date, an entirely new backstory was created for the disappearance of Cap, as well as the death of his partner from the Golden Age, Bucky. The entire story was played off as though it was always a part of the comic mythology. Baron Zemo caused a catastrophe that led. to Steve Rogers freezing in ice and Bucky's death. A backstory for character origins was the norm for the Marvel comics of 1964, but this one was different. Captain America already had a long history, so as the creators in 1964 this character for a new age, it gave the impression that this was had things had always been in the Marvel Universe.
Retcons up until this point were mostly minor or unintentional, and often revolved around Hulk's nonsensical condition or whether Banner's name was Bruce or Bob. This one was simply masterful. Not only this, but it helped make Cap a really interesting new addition to the Marvel lineup. His post-traumatic stress from losing Bucky was intensely humanizing for this larger-than-life character. Watching him not only struggle out loud but physically ail from the trauma he is constantly reliving in the presence of Rick. Hopefully, this does not remain Captain America's only defining trait forever. But, for the many months this plagued the Star Spangled Avenger across the Marvel Comics of, it was really captivating.

Tales to Astonish
Frankly, this magazine was not very good in 1964. Hank was a bombastic mess and Janet never got the opportunity to shine on her own that she consistently deserved. Most of the issues had devolved into pulp stories that were sparsely impressive. The constant back and forths between Janet and Hank about their love lives were excessively demeaning, even for the time. In fact, through this comic, it is clear that there is only one healthy relationship in the Marvel comics of 1964, and that is between Ben Grimm and Alicia Masters. Everyone else is constantly spatting with one another over whether they are actually committed or not and the women of every book, Jane Foster, Invisible Girl, Karen Page, Pepper Potts, and The Wasp are just repeatedly and aggravatingly kidnapped by enemies over and over again. This is not to say they do not all have their own independent characters from the heroes they revolved around. Most of them do. This theme was just abundantly obvious from the Marvel comics of 1964 to a point where it stopped being entirely entertaining.
The end of 1964 saw Hulk return as a consistent feature in the Tales to Astonish magazine. While the few issues were largely rehashes of his earlier tribulations with Thunderbolt Ross and the U.S. military, it is clear that Hulk's role in the Marvel universe is set to continue expanding beyond his monster mantle.
Issue Spotlights:
Fantastic Four #25
This issue of Fantastic Four is by no means the most memorable, but that is exactly why it is so worthy of a spotlight. As everyone knows by now, what made and continues to make Stan Lee and his legacy so legendary is the complete humanity imbued in his characters. Truly, anybody could pick up an issue of a Marvel superhero magazine and see themselves in its pages. In Fantastic Four #25 from April 1964, everybody's emotions are running high. Reed, still engulfed by his guilt over transforming Ben into The Thing, is attempting once again to cure him. Reed gets sick though after Thing rejects the offer. He is beginning to love his new form, especially as his girlfriend Alicia is showing him he does not need to be perfect to be perfect.
Meanwhile, The Hulk is caught in a jealous rage over being replaced by Captain America in the Avengers. He is especially infuriated with his former partner Rick Jones for seeming to have betrayed Hulk for Captain America. He attacks New York City in an attempt to hurt the Avengers. They are away though, and so instead, he ends up tangling with the Fantastic Four. With Reed sick though and Sue too busy doting over him, Torch and Thing are left to stop Hulk on their own. Both heroes are felled quickly and painfully by the Hulk while Mister Fantastic desperately tries to escape his hospital confinement to support them. He is so devastated by the string of circumstances that have led him to his uselessness, all of which he must blame on himself. Invisible Girl is left with no choice but to oppose Reed and keep him in bed while she mourns her brother and friend's defeats.
The whole issue is just roiling with frustration. Prior to the Marvel Age,  a comic book so saturated with failure and self-flagellation would never have perched itself at the top of comic book stands to be enjoyed by mass audiences. Yet, Fantastic Four earned that license with ease thanks to Lee and Ditko's unique brand of humanization. This issue is also to be adored for its proving that Marvel's creators were just as human as their characters. Lee erroneously called Bruce Banner "Bob" the entire issue, later claiming it was a mistake born from so many characters to keep straight in such a short time. Summarily, he owned his mistake by revealing that Banner's full name was, in fact, Robert Bruce Banner, justifying his mistake in a way only comics could.

Strange Tales #120
Not everything was great from the Marvel comics of 1964. Strange Tales, as well as Tales to Astonish's Giant-Man features for that manner, receded into very pulpy territory. Nearly every Strange Tales issue was quite forgettable, especially compared to the good fun some extra Human Torch provided the year before. While the year started strong with a story pitting Torch against Thing over a mind control-induced trouble with Alicia, a few good villains were introduced, such as Rabble Rouser and The Beatle, everything in between was boring or confusing.
One single issue mid-year gave a taste of what Strange Tales had provided the year before. Issue #120 from May 1964 was an epic team-up between Human Torch and Iceman. There was so much excellent characterization of both these teenage heroes on these few pages, especially for Bobby Drake. It did not especially give much personality to Iceman, a problem beleaguering the X-Men comic all year. However, it did illustrate the lonely life of a teenage mutant, which was intriguing.
This issue shined as more proof that comics starring individual members of the pre-existing teams, namely the Fantastic Four and X-Men, can be stellar if they actually focus on the characters. Watching Iceman and Human Torch's opposite powers from one another created some fun and exciting moments for them to both save and support one another.

Character Spotlight: Daredevil
The Marvel comics of 1964 saw the introduction of one of today's most popular heroes: Daredevil. In a myriad of ways, Daredevil fell right in with the rest of Marvel's colorful lineup. He had a memorable design, fabulous, albeit totally inconsistent and often egregiously nonsensical powers, and a tendency to not always do everything just right. Daredevil was not like every other hero though. He was blind.
Yes, Matt Murdock's powers render him essentially able to see, but that does not negate his disability or the way the rest of the world perceives him. Marvel was not afraid to take characters who otherwise would be relegated to the subject of charity or mockery and makes them stars and heroes. In fact, Stan Lee and his creatives were particularly adamant about the representation in their comics. Prior to Daredevil headlining his own book, Alicia Masters brought the first and excellent blind representation to Fantastic Four as a character who felt completely unhindered by her condition. Meanwhile, Professor X in X-Men showed that physical handicaps did not have to be barriers to strength or leadership. Even Donald Blake, who is easy to forget about as the alter ego to Thor, has a fantastic moment in Journey Into Mystery #107. It this issue, Blake, a good doctor with a limp, is the hero who saves the day at the end. He receives enormous praise and not so subtly, the comic drives home the point that anybody can be a hero.
Now though, Daredevil was taking a main stage and solo feature. He wasn't a side character or some alter ego that disappears when the superhero takes over. Daredevil was a full-fledged and completely realized hero who was blind every day of the year, as Matt or as DD. Daredevil was an entire comic book set out to prove that truly, anybody could be a hero. That was simply the Stan Lee way.
Thanks for being a part of The Complete Marvel! The Marvel comics of 1964 added 93 new issues to the total read so far, with a total of 194 issues of Marvel superhero comics read. Start back in Year Zero – 1961 to partake in The Complete Marvel from the very beginning, and continue along as 1965 brings all new adventures! For some extra fun in the Marvel Multiverse, check out Marvel Zombies 1 and 2, and a review of Into the Spider-Verse!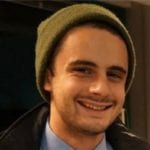 Jason wants to tell you about his current job, but he's afraid that it might be more trouble than it's worth. When not writing, Jason works on food justice and sharing music with communities throughout the region. Or he's unlocking Xbox achievements.