Riding high on the American zombie craze, Marvel Comics brought their own spin to the zombie genre in a way only Marvel could with the Marvel Zombies miniseries.
The year is 2005 and Marvel Zombies is on its way. 28 Days Later has rocked the horror scene a few years ago and since then, popular media everywhere wants to try their hand at the horror trope and the storytelling opportunities it provides. The Walking Dead has entered the comic book consciousness and is also several years into captivating emotional and thought-provoking issues. George A. Romero, the father of zombie modern zombies, has returned to the silver screen with Land of the Dead. Resident Evil has been making a splash as a surprise film series with two successful entries so far while the video game Resident Evil 4 revolutionized the horror and third-person shooter genres of video games. An enormous wave of zombified content was hitting a crest with its exponentially increasing and somewhat sudden rise in ubiquity.
Most depictions of zombies are of mindless creatures brought back to life from their deaths, often by a rampant virus, who have an insatiable hunger for humans and spread their affliction throughout this mindless conflict. Virtually all of the aforementioned zombie depictions take on some close form of that same trope. Marvel Zombies entered the scene at the end of 2005 with a five-issue miniseries unlike the other typical zombie depictions of its contemporaries. Yes, Marvel Zombies' zombies were reanimated corpses brought on by a mysterious virus. However, their eternal quest for human flesh was entirely conscious, albeit uncontrollable. The zombies did not just lurk around moaning like TWD's walkers or Romero's ghouls. They felt and bantered and raised entirely unique moral quandaries through their differentiated disposition.
Marvel Zombies
The original Marvel Zombies series by Robert Kirkman and Sean Phillips was not a guaranteed success from the onset. Aside from being published during the zombie resurgence of the mid-aughts, the premise alone of zombified Marvel heroes was not necessarily a novel concept. However, Marvel Zombies was written by Robert Kirkman, the creator of the highly popular and archetypal The Walking Dead. The issue covers by Arthur Suydam were largely unrelated to the stories, but they provided creative, zombified versions of famous Marvel comic covers from across the company's history. They are at least visually exciting, even if they do not give many clues about how to preconceive the enclosed comic. The comics themselves, though, turned out great. So great, in fact, that they spawned more than a dozen sequels, spin-offs, and cross-overs that continue to be published today.
Marvel Zombies began with a 3-issue arc in Ultimate Fantastic Four #21-23 where the Reed Richards of the Universe is coaxed into opening a portal to the Marvel Zombies universe where superheroes and villains are affected by a virus from outer space that only they are harmed by. The resulting zombies never die and are left with an endless hunger for living humans. Zombie Fantastic Four and Ultimate Reed swap universes and havoc picks up from there. Ultimate Reed only escapes back to home from the zombie infected world with the help and sacrifice of Magneto, the lone surviving non-zombie of that world. Throughout these three issues and the five that comprise Marvel Zombies, the main zombie "heroes" include Wolverine, Spider-Man, Giant-Man, Wasp, Luke Cage, Captain America (Colonel America in this universe), Iron Man, Hulk, and Hawkeye in mangled, man-eating form. The comic really capitalizes on the opportunity to simultaneously depict classic characters as maniacal flesh eaters with no remorse and thoughtful characters that retain the traits that they are famous for.
It all starts as a simple and somewhat straightforward affair. The zombies are after as much food as they can find and are worried that they have already eaten everybody on earth. So, when the Silver Surfer comes to Earth to herald the coming of Galactus, the zombies are not afraid, they are just grateful for more food. As they consume the Surfer, they gain portions of his cosmic power, which they eventually use to also kill and devour the Devourer of Planets himself. The comics are comedy gold and inverse both Marvel and general zombie tropes. They make comment on this as they go, laughing at their sudden disposition as the earth's greatest threat when they once were the planet's sole defenders against them. Nobody had ever thought before to defeat Galactus by eating him first. And the antics of losing limbs and body parts even larger may be over the top in its depiction of gore, but it leads to a great deal of physical comedy that is rare in regular Marvel Comics.

Zombies Without Baggage
Very frequently, zombies are a heuristic for a political or social message. Romero's original ghouls in Night of the Living Dead were commentaries on consumerism and racism. When not direct commentaries, zombie depictions like The Walking Dead contained a great deal of hypothesizing on human nature and how it might reveal itself should an apocalyptic circumstance reveal it. Marvel Zombies, unlike quite a lot of Marvel Comics' series over the years, was not aiming for any political purpose or phycological gleanings in this overt way of its contemporaries and influences. Instead, Marvel Zombies employed an over-the-top and constantly surprising mess of fun with a heart grounded in the twisted reality of its pages rather than begging real-life parallels.
One of the world's zombies, Giant-Man, started to realize and take advantage of the fact that immediately after feeding, the zombies experience somewhat of a temporary return to clarity and intelligence. He used that brief clarity to secretly hold on to a non-zombified Black Panther. T'Challa's limbs were cut off to use for food in emergencies while Giant-Man attempted to figure a way out of the new perpetual torment he found his world in.
The miniseries grapples with some heavy topics. Peter Parker, during his waves of sanity, is extraordinarily distraught over having eaten his wife Mary Jane and Aunt May. Giant-Man kills his wife the Wasp and basically tortures Black Panther. There is also a layer of depth to the recognition of former heroes having devoured the entire planet. This is all far too outlandish and embellished to be construed as real-world commentary. Yet, it is sickeningly dark and harrowing in a horror only zombies could produce.

Marvel Zombies 2
When Marvel Zombies was shown to be successful and popular, a second series was ordered for the following year to bring the outrageous concept even further into the grotesque and absurd. After having scoured the entire universe for decades in search of new sources of food, the Galactus powered zombies decided to return to Earth in a last ditch effort to find some more food they may have missed. In the intervening years, T'Challa has been rescued by other human survivors that had survived the initial onslaught because they lived on Asteroid M and were working with Magneto to survive and plan for the future before Magneto had sacrificed himself for Ultimate Reed Richard's sake.
A whole new generation of survivors had begun repopulating New Wakanda with their own government, society, and feuds. Wasp and Hawkeye, both presumed dead by their former superhero friends, had been rescued and proved that if zombies did not eat for long enough, their hunger would completely subside and the associated madness all but eradicated. The new miniseries had a lot in common with plenty of other zombie stories on the surface. The apocalypse is always a time period rife with power grabs and betrayals within the surviving communities.
Where the stories shined brightest were in their reimagining zombies, in a sea of brainless creatures, as potentially deep individual characters as a unique result of their afflictions. While Iron Man, Luke Cage, Giant-Man and the others were off being typical zombies, Wasp and Hawkeye were living relatively normal lives. Even Black Panther, after asking to be bitten to save his "life," goes on to prove that sharp teeth, total lack of feeling, and a risk of craving human flesh do not have to mean the end. As a result, a zombie civil war breaks out when the Galacti return to Earth between those who want to keep feeding and those who are ready to undergo a de-hungering and repent for their years of sin and shame.
The Zombie Genre's Not Dead Yet
Marvel has put out a new zombie miniseries or story nearly every year since the original in 2005. While their quality wavered depending on the year, Marvel Zombies is an undeniable standout. It not only marked a graduation for zombies from a one-note concept to a wealth of possibilities. The mainstream depiction of zombies could never change: The Walking Dead tv series, Plants Vs. Zombies, and Call of Duty's various zombie modes have become ubiquitous and certainly the most accessible depictions of the creatures due to their popularity. Others have come along though to try to innovate too. Modern shows like Santa Clarita Diet and iZombie have pushed really new and different images of the undead. Marvel Zombie 1 and 2 may be from an era when zombies were first returning to popular consciousness, but they stand today as an excellent example of how to take an often mindless genre and make it alive again.
---
For more October goodness, check out Jovial Jay's 31 Days of Horror! For more Marvel Comics, join the Complete Marvel, a complete reading of every Marvel superhero comic since Fantastic Four #1!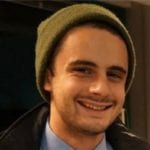 Jason wants to tell you about his current job, but he's afraid that it might be more trouble than it's worth. When not writing, Jason works on food justice and sharing music with communities throughout the region. Or he's unlocking Xbox achievements.