On episode 71.1, Dennis and Jay dive into the second half of season one of Resistance with their review of "Bibo" and discuss whether it lives up to the hype of the mid-season trailer.
Resistance has returned for the second have of its debut season. In "Bibo," Neeku makes a tough decision concerning a new pet while the pirates lurk nearby with their sights set on Colossus Station.
Welcome to episode 71.1 of Starships, Sabers, and Scoundrels: Bibo. On this Scoundrels Special Edition, Dennis and Jay take a look at the return of Resistance with their discussion of "Bibo."
Bibo – the Mid-season debut of Resistance
"Bibo" marks the mid-season debut of the first season of Resistance. Off the news that Disney ordered a second season of Resistance, Lucasfilm and the Disney channel released a mid-season trailer previewing things to come. Does "Bibo" live up to the hype? Dennis and Jay discuss this and:
Synara's spying on Colossus station – is she having a change of heart?
Neeku and his new pet Bibo,
How "Bibo" moves the story of Resistance along,
The frustration of the logic of the characters in an attempting to deal with the threat to Colosssus station,
The return of the Children from Tehar, and
Kaz's continued inability to fool anyone.
Thanks for joining us for episode 71.1 of Starships, Sabers, and Scoundrels: Bibo. We hope you enjoyed our review of the latest episode of Resistance. Subscribe to Starships, Sabers, and Scoundrels on your favorite podcatcher so you won't miss any of our future reviews.
If you liked this episode, check out the previous one!
---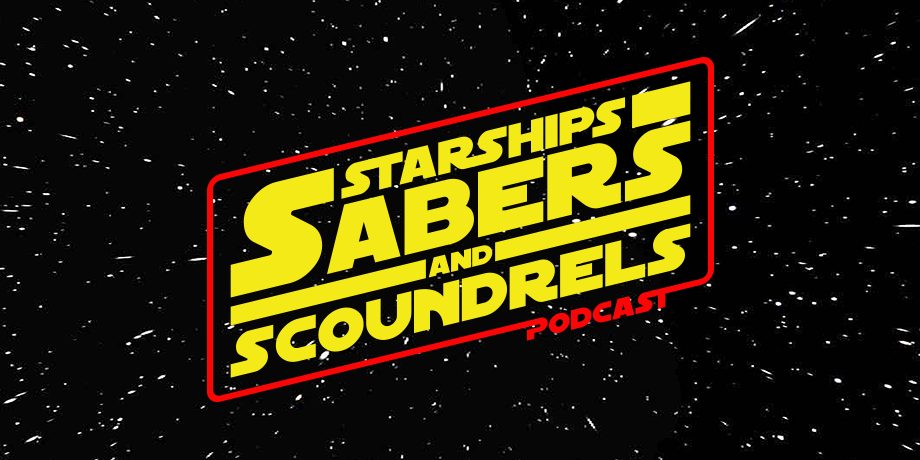 Click the banner for all episodes and homepage!
Starships, Sabers, and Scoundrels is a bi-weekly show that features three first-generation Star Wars fans. Each episode, RetroZappers Dennis Keithly, Jay Krebs, and Darth Taxus offer their thoughts and reactions on Star Wars news. Then, they engage in Star Wars discussion in the "Hyperthetical" segment. Top ten lists, book reviews, Resistance and television discussion, and interviews are all on the table. After the Hyperthetical, each episode features listener feedback with Silence Fools!
The Scoundrels on Twitter: Dennis Keithly can be followed @DJKver2, Darth Taxus is @DarthTaxus, and Jay Krebs is @JoyceKrebs.
SCubedPod thrives on listener feedback. Therefore, Dennis, Taxus, and Jay would love to read your email on the show. To reach them, email the show at SCubedPod@RetroZap.com. For instance, have an opinion on Star Wars comics, Rebels, or the novels? We want to hear it. Also, have a question about some Star Wars detail? Send it to us! It doesn't have to be Star Wars to make it on our show.
Starships, Sabers, and Scoundrels T-Shirts can be purchased here.
Finally, Dennis, Taxus, and Jay would appreciate an iTunes review for the show. Thank you.