On episode 66.2, Dennis and fellow RetroZapper Kendall Schroeder discuss the latest from Resistance: "The Children from Tehar."
In this episode of Starships, Sabers, and Scoundrels, Dennis welcomes RetroZap artist Kendall Schroeder to the show for a discussion of Resistance, "The Children from Tehar,"
Welcome to episode 66.2 of Starships, Sabers, and Scoundrels: The Children from Tehar. On this episode, Dennis invites Kendall Schroeder to the show for a discussion of Resistance.  The conversation ranges from about the show in general to a more specific discussion of "The Children from Tehar." Afterwards, they discuss Star Wars art with a focus on Kendall's work.
The Children from Tehar
The latest episode of Resistance finds Kaz trying to help but making mistakes. His inexperience as a mechanic comes through when he inadvertently breaks a compressor Tam and Neeku need for the Fireball. Kaz vows to replace the part, but he doesn't have the credits. However, fate seemingly intervenes when Kaz discovers two children on Colossus station with a sizable bounty on their heads. Kaz sees an opportunity, but he doesn't understand what he is getting into. Things get more complicated when Captain Doza summons Kaz for a meeting and the First Order, lead by the gold-armored Commander Pyre, arrive.
This episode further the intrigue around Captain Doza and the First Order in Resistance. In addition, Kaz continues his development as a spy for the Resistance. This episode raises the question: is Kaz naive or just inexperienced? Also, is he worthy of the praise he receives from an officer of the Resistance? Dennis and Kendall discuss this and more on episode 66.2.
Thanks for tuning into episode 66.2 of Starships, Sabers, and Scoundrels: The Children from Tehar. We hope you enjoyed this review of the latest episode of Resistance.
If you liked this episode, check out the previous one!
---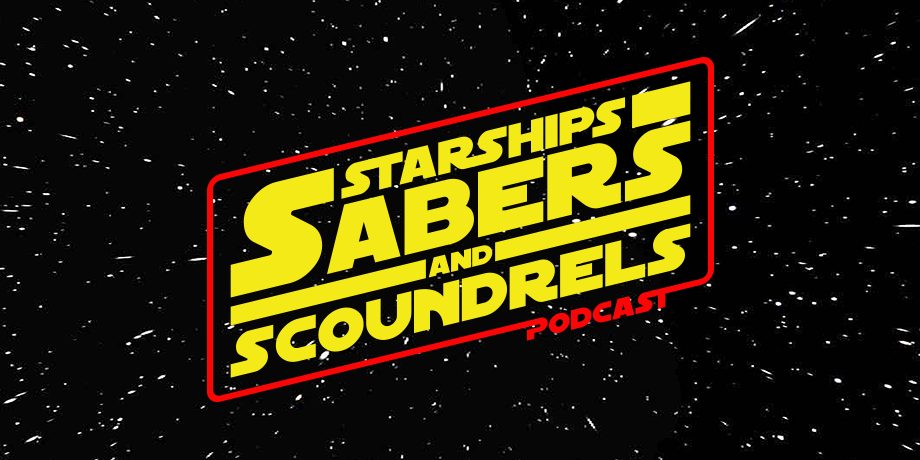 Click the banner for all episodes and homepage!
Starships, Sabers, and Scoundrels is a bi-weekly show that features three first-generation Star Wars fans. Each episode, RetroZappers Dennis Keithly, Jay Krebs, and Darth Taxus offer their hot space opinions on Star Wars news. Then, they engage in Star Wars discussion in the "Hyperthetical" segment. Top ten lists, book reviews, Rebels discussion, and interviews are all on the table. After the Hyperthetical, each episode features listener feedback with Silence Fools!
Dennis Keithly can be followed @DJKver2, Darth Taxus is @DarthTaxus, and Jay Krebs is @JoyceKrebs.
SCubedPod thrives on listener feedback. Therefore, Dennis, Taxus, and Jay would love to read your email on the show. To reach them, email the show at SCubedPod@RetroZap.com. For instance, have an opinion on Star Wars comics, Rebels, or the comics? We want to hear it. Also, have a question about some Star Wars detail? Send it to us! It doesn't have to be Star Wars.
Starships, Sabers, and Scoundrels T-Shirts can be purchased here.
Finally, Dennis, Taxus, and Jay would appreciate an iTunes review for the show. Thank you.