On episode 66.1, Dennis analyzes the intrigue around Colossus Station when the First Order arrives in "The High Tower."
In this episode of Starships, Sabers, and Scoundrels, Dennis discusses Kaz's latest effort as a spy. The First Order arrives on Colossus Station. Kaz is determined to find out what their link to Captain Doza is in "The High Tower."
Welcome to episode 66.1 of Starships, Sabers, and Scoundrels: The High Tower. On this episode, Dennis is flying solo (pun intended) with a review of latest episode of Star Wars: Resistance, "The High Tower."
The High Tower
The latest episode of Resistance begins with Colossus Station rationing power due to a fuel shortage. Without power to work, Kaz, Tam, Neeku, and BB-8 visit Aunt Z's for drinks. Before long, Kaz meets Hype Fazon, the Rodian Ace pilot. Hype is an old acquaintance of Tam, and he invites them to the High Tower. Kaz can't pass up on the opportunity to spy on the First Order, which just arrived on the station with a fuel shipment.
This episode sets up a lot of possibilities for Resistance going forward. Is Captain Doza in league with the First Order? Kaz's skills as a spy improved, but is he capable of succeeding? Why does the First Order want Colossus Station so badly? Dennis shares his observations on these points and more during his analysis.
Thanks for tuning into episode 66.1 of Starships, Sabers, and Scoundrels: The High Tower. We hope you enjoyed this review of the latest episode of Resistance.
If you liked this episode, check out the previous one!
---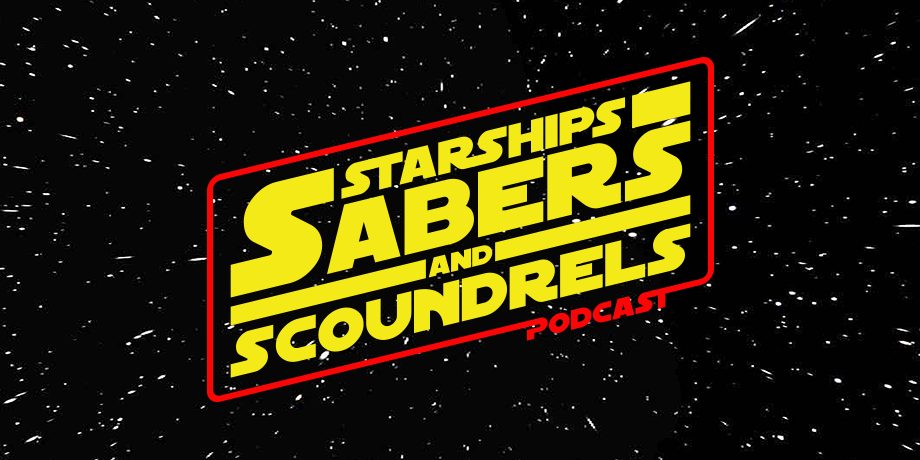 Click the banner for all episodes and homepage!
Starships, Sabers, and Scoundrels is a bi-weekly show that features three first-generation Star Wars fans. Each episode, RetroZappers Dennis Keithly, Jay Krebs, and Darth Taxus offer their hot space opinions on Star Wars news. Then, they engage in Star Wars discussion in the "Hyperthetical" segment. Top ten lists, book reviews, Rebels discussion, and interviews are all on the table. After the Hyperthetical, each episode features listener feedback with Silence Fools!
Dennis Keithly can be followed @DJKver2, Darth Taxus is @DarthTaxus, and Jay Krebs is @JoyceKrebs.
SCubedPod thrives on listener feedback. Therefore, Dennis, Taxus, and Jay would love to read your email on the show. To reach them, email the show at SCubedPod@RetroZap.com. For instance, have an opinion on Star Wars comics, Rebels, or the comics? We want to hear it. Also, have a question about some Star Wars detail? Send it to us! It doesn't have to be Star Wars.
Starships, Sabers, and Scoundrels T-Shirts can be purchased here.
Finally, Dennis, Taxus, and Jay would appreciate an iTunes review for the show. Thank you.