Tandy uses her vision of a neon Pirate Liquor sign to track down the location where a young girl was kidnapped.

LOCATION: Pirate Liquor (McGuire's Pit Stop West, 520 Destrehan Ave, Harvey, LA)
SHOW: Cloak & Dagger, S02E02 "White Lines"
In the second season of Cloak & Dagger, the heroes have begun using their powers to help others in trouble. Tandy's goal is to help other women in abusive relationships. Her powers of insight allow her to get a vision of a Pirate Liquor sign, which leads her to a auto storage facility where the bad guys keep their equipment.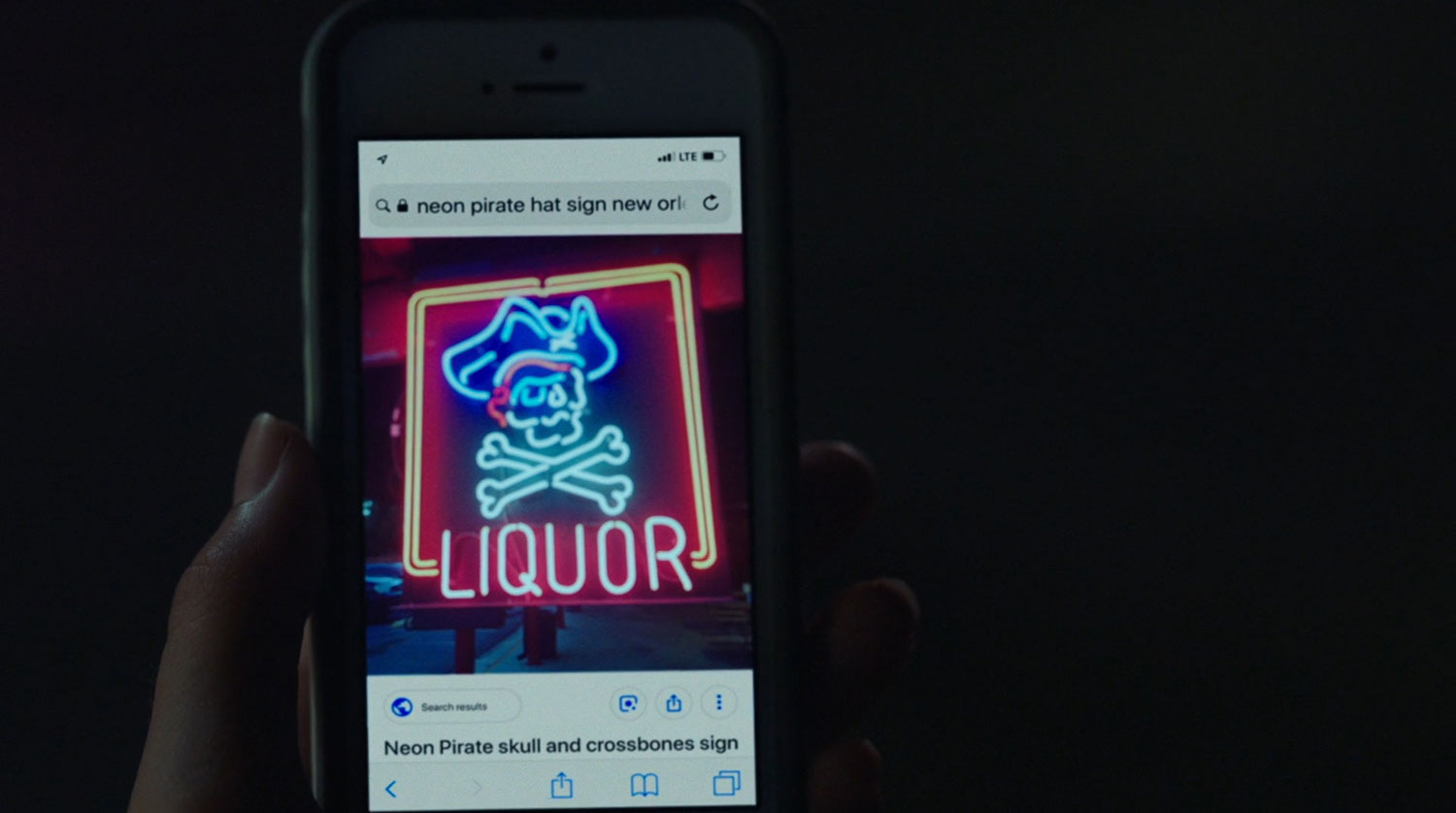 Tandy uses her phone and Google to help her track down the sign from her vision. This is actually the preferred method for MCU: Location Scout to use to locate the filming locations from the Marvel Cinematic Universe properties. Well, except for the "vision" part. I still have to watch the shows like everyone else.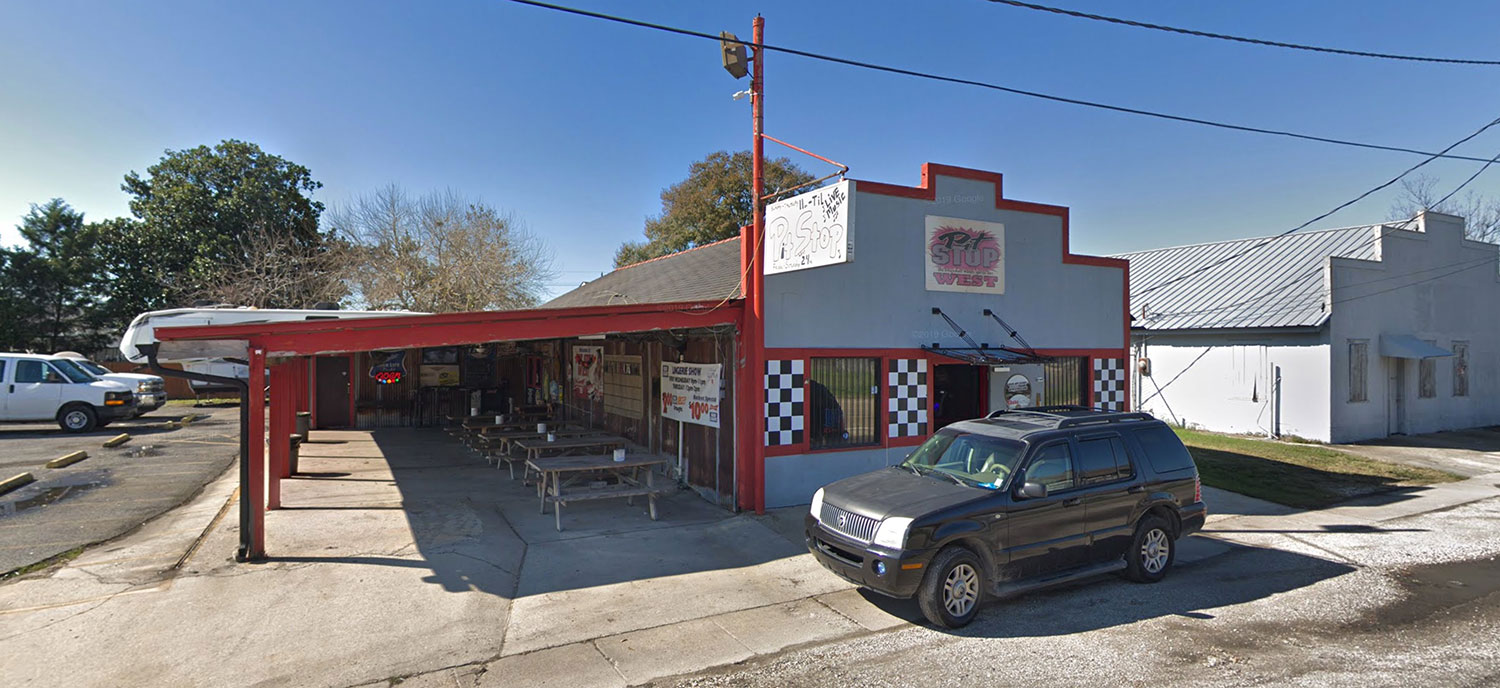 Unfortunately, there's no actual Pirate Liquor sign that can be used to find this location. I needed to rely on other methods. McGuire's Pit Stop West is the stand in for the liquor store. It is a sports bar just over the river from New Orleans, and is across the street from the Retif Oil & Fuel Warehouse, which was used for the location shoots of the E-Z Stow Salvage Yard.
Any time Dagger, or Cloak, want to stop by MCU: Location Scout and get some pointers, they're totally welcome!
Other Cloak & Dagger articles on MCU: Location Scout – St. Theresa's Church | Streetcar Stop
To see the filming location listed above, and hundreds of others, please click the map icon below.
From there you can explore all the locations and scout your trip to the Marvel Cinematic Universe!
Got tips? Got corrections? Let me know on Twitter @JovialJay or @MCUlocations!

---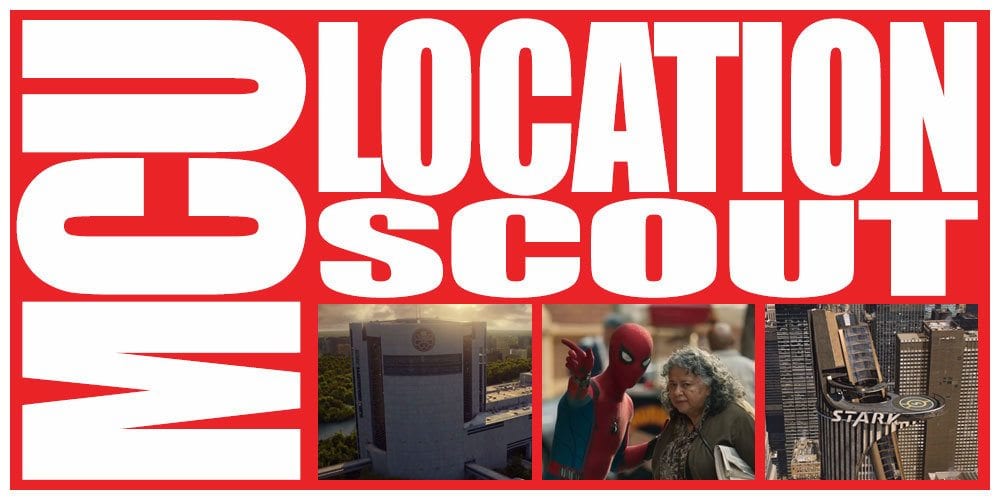 Click the image above for the homepage and older posts.
Behind every scene in the Marvel Cinematic Universe is a location. Some are iconic. Some are functional. Some are completely fantastic. But all of them are there to support the story.
Here at the MCU: Location Scout, Jovial Jay digs deep to uncover the real-world filming locations behind your favorite super hero films. From Iron Man to Inhumans and everything in between!
Having grown up on comics, television and film, "Jovial" Jay feels destined to host podcasts and write blogs related to the union of these nerdy pursuits. Among his other pursuits he administrates and edits stories at the two largest Star Wars fan sites on the 'net (Rebelscum.com, TheForce.net), and co-hosts the Jedi Journals podcast over at the ForceCast network.