While many scenes for Captain America: Civil War were shot in Germany, including exteriors for GTAZ, the Lobby and subsequent fight were shot right here in America.

LOCATION: Joint Counter-Terrorism Centre, aka GTAZ (Clayton State University, Morrow, GA)
SHOW: Captain America: Civil War
About halfway through Captain America: Civil War, Bucky is arrested in Bucharest under suspicion of bombing a United Nations building, and he is taken into custody in Germany at the Joint Counter-Terrorism Centre, or in German, Gemeinsames Terrorismusabwehrzentrum (GTAZ). Of course, this is all part of Zemo's plan to bring the members of the Avengers to blows, and he stages Bucky's escape. Captain America, Black Panther, Iron Man and Black Widow all attempt to stop Bucky from leaving the building in what is one of the best close quarters fight scenes in the MCU.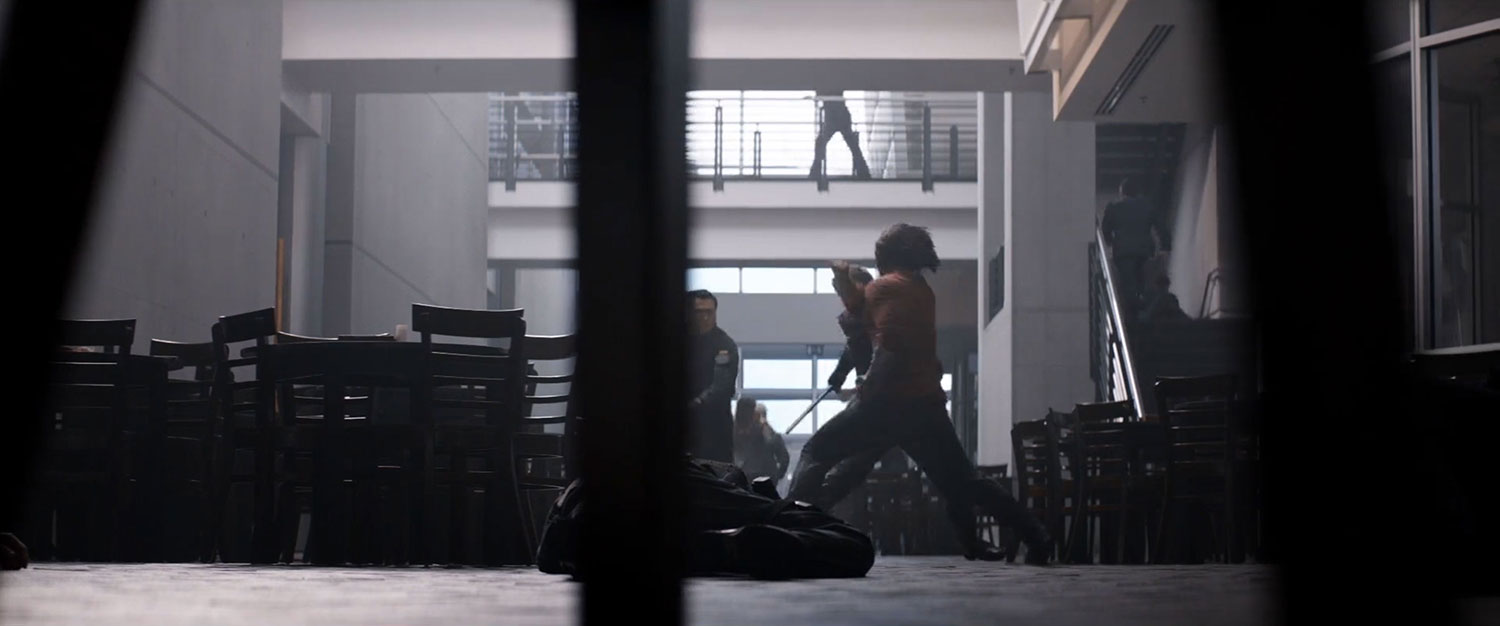 While the exteriors of the GTAZ building were shot on location in Germany in front of the Paul Lobe Haus, scenes for this fight, and the actors involved, necessitated filming a little closer to home. Civil War was the second MCU film that utilized Atlanta's Pinewood studios as a home base, so in this case, closer to home was Clayton State University in Morrow, GA. Specifically it was staged in the James M Baker University Center.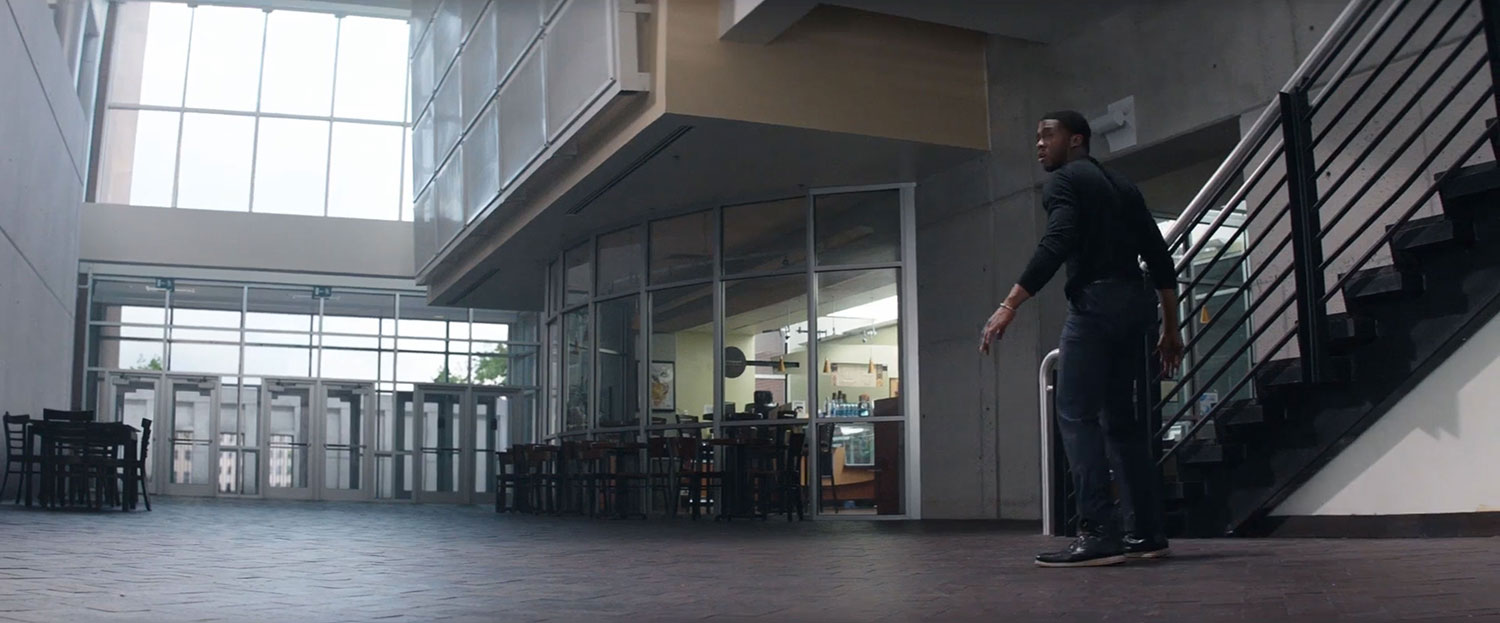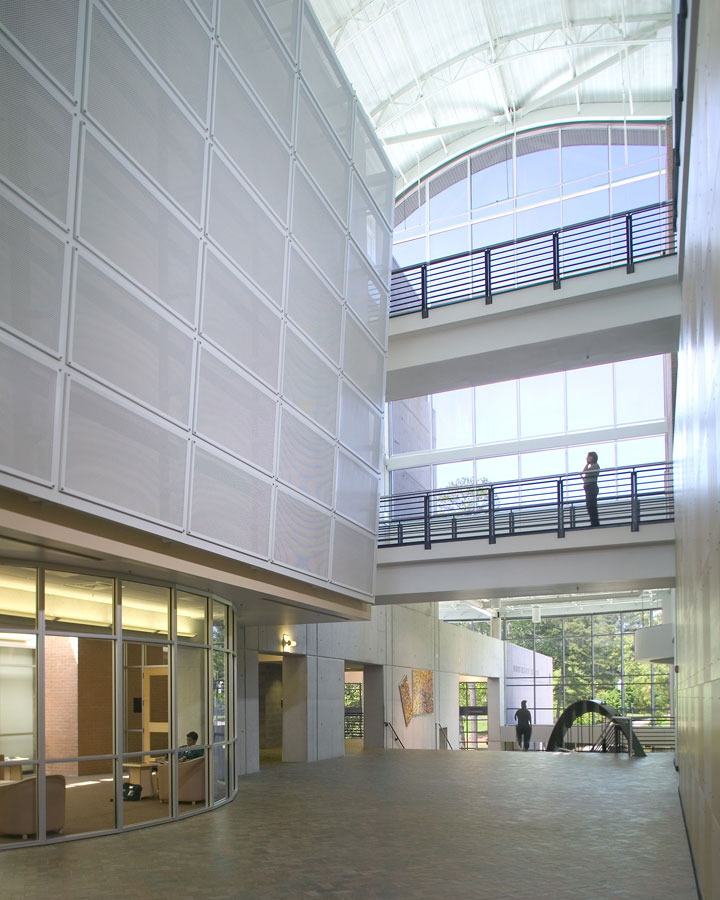 The iconic glass windows and modern architecture are quite striking, and it's soon obvious why the location scouts picked this location to stand-in for a German Law Enforcement headquarters. The building, completed in 2004, features classrooms, dining facilities as well as the office of the University President.
The fight soon spills outside and it's back into Germany, or at least the guise of Germany, as Cap prevents Bucky from taking off in a helicopter.
Other Captain America: Civil War articles on MCU: Location Scout – Vienna Bar | Avengers Facility | Lagos, Nigeria | Leipzig/Halle Airport
To see the filming location listed above, and hundreds of others, please click the map icon below.
From there you can explore all the locations and scout your trip to the Marvel Cinematic Universe!
Got tips? Got corrections? Let me know on Twitter @JovialJay or @MCUlocations!

---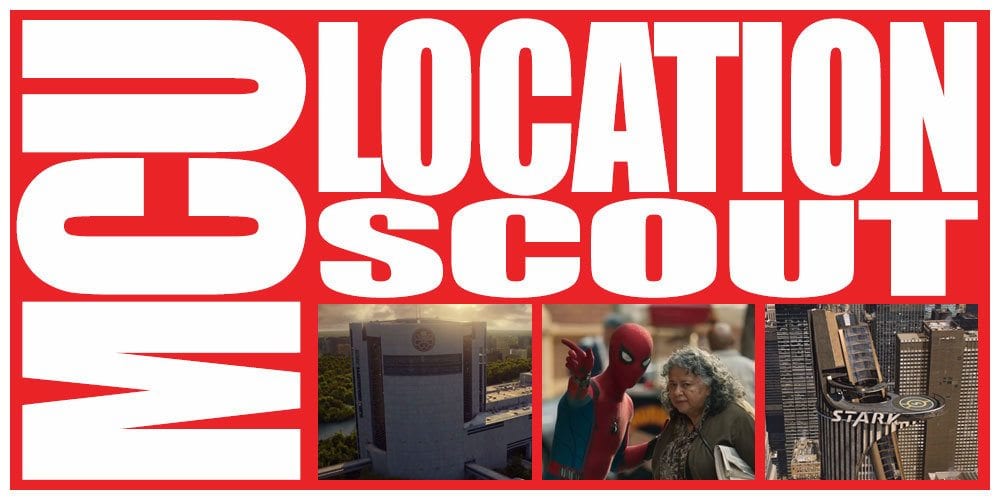 Click the image above for the homepage and older posts.
Behind every scene in the Marvel Cinematic Universe is a location. Some are iconic. Some are functional. Some are completely fantastic. But all of them are there to support the story.
Here at the MCU: Location Scout, Jovial Jay digs deep to uncover the real-world filming locations behind your favorite super hero films. From Iron Man to Inhumans and everything in between!
Having grown up on comics, television and film, "Jovial" Jay feels destined to host podcasts and write blogs related to the union of these nerdy pursuits. Among his other pursuits he administrates and edits stories at the two largest Star Wars fan sites on the 'net (Rebelscum.com, TheForce.net), and co-hosts the Jedi Journals podcast over at the ForceCast network.