Retrozap has officially been around for three years and to celebrate, a new logo from artist James Volpe. Read on to see how it was designed.
As a listener of Star Wars podcasts I have found a lot of shows to choose from on the internet. It was back In 2014 I  became a fan of Brews and Blasters and was then introduced to the Retrozap! website, where I found so many great shows. I have done a lot of pieces for shows on the network including Brews and Blasters, Dorklair, Warp Trails, and The Sandcrawler, but it was the Retrozap! logo that was on the back burner for the longest time.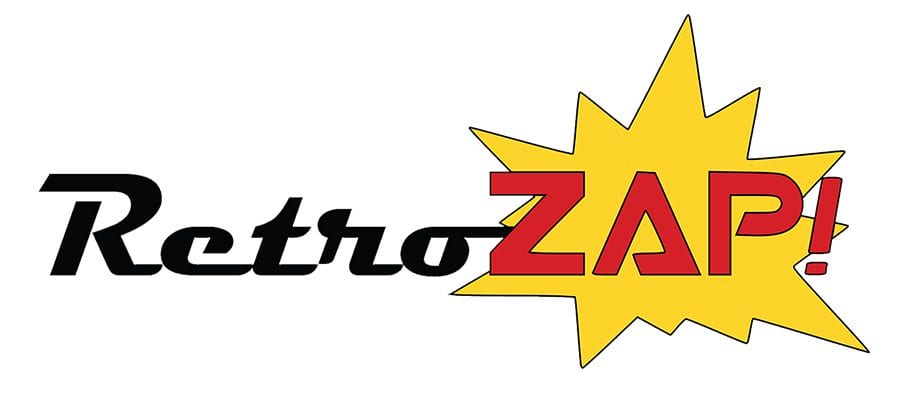 Finally it was decided it was time for a change. Joe Tavano and I went back and forth on ideas for a facelift on the logo awhile until we finally agreed on a new concept. He wanted the new logo to be retro but newer than 1950s sci-fi. I was referred to pictures of Battle Star Galactica and Lazer Tag guns and the Sega Light Phaser based off the gun from the anime Zillion.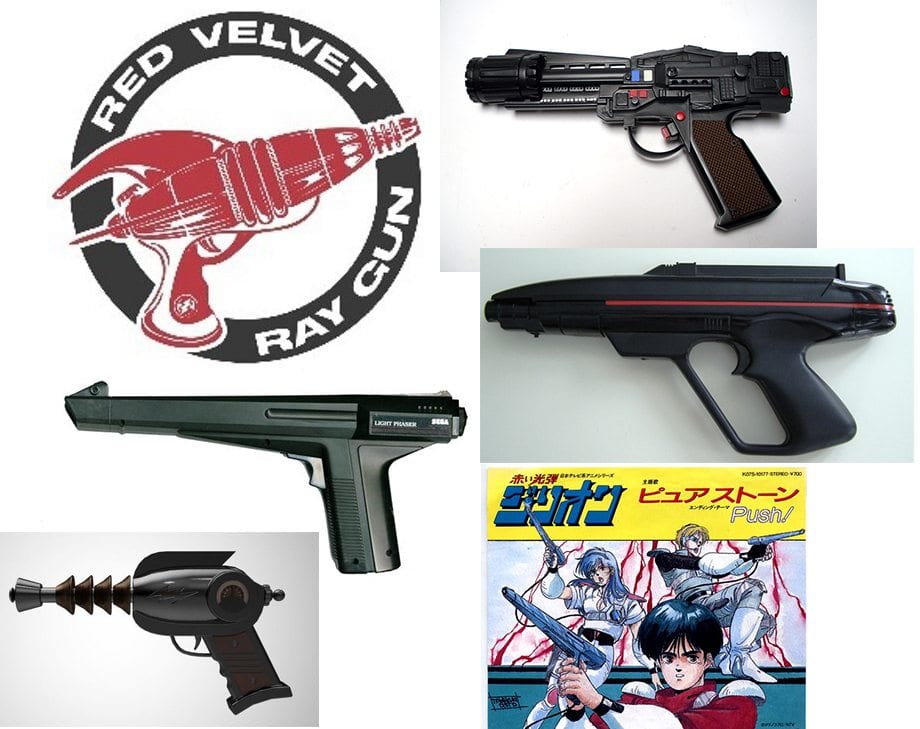 I took elements from each of these guns to create a hybrid. Here is the new Retrozap! logo:

BEHIND THE SCENES:
I started the new logo with a few pencil sketch ideas to come up with the concept.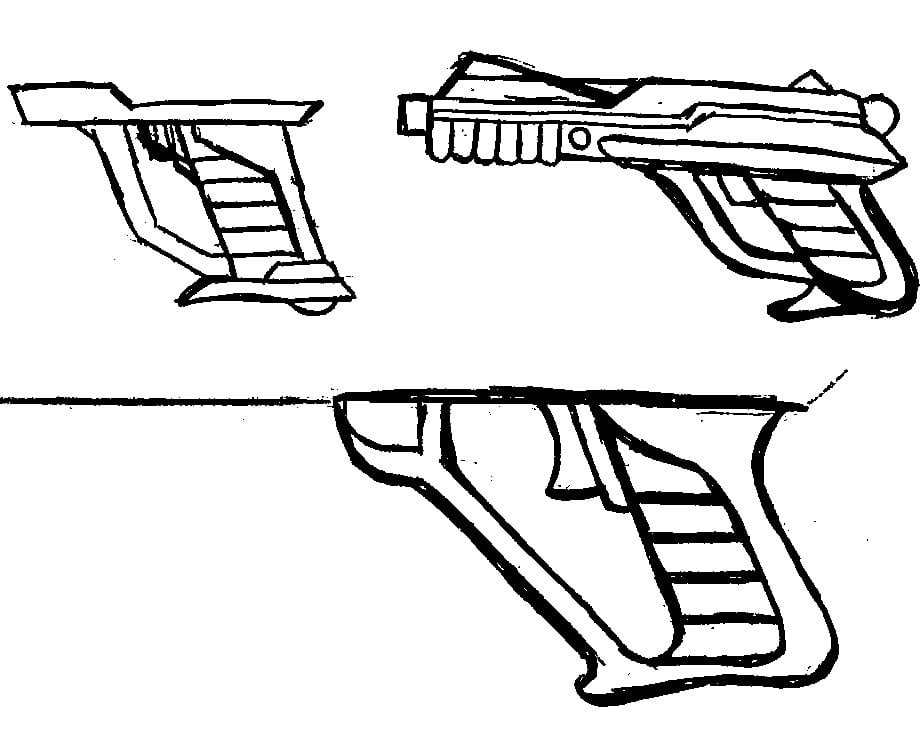 Then I scanned it in to my computer at 300dpi.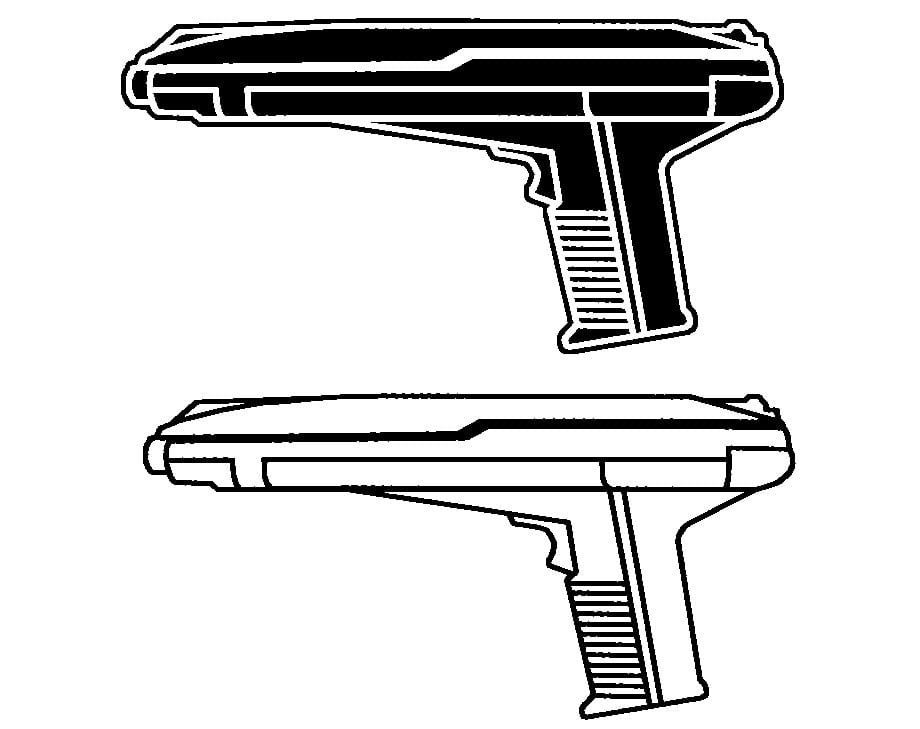 From there I used Photoshop to clean up my drawing. First, I remove the background from my drawing and then clean up the lines. Next, I used the blur filter to smooth out the lines before taking it to the vector art stage. Lastly, I converted the drawing to just black color with no shading.
Then I traced my drawing in Illustrator to create editable artwork. I sent the artwork to Joe where he experimented with fonts and placement.
I had a great time working on this new logo. Hope you enjoy it too!
If you liked this installment of the RetroZap Artist Series, check out this one next!
James Volpe, aka The Ska Geek, is a life-long child of the Force. Born just before Star Wars hit the theaters, he first saw Star Wars and Empire Strikes Back at a drive-in double feature in 1980 as his first silver screen experience. Ever since then, Star Wars has been part of his life and inspires his art work and graphic design. His art work can be seen on the RetroZap network: Brews and Blasters logos, Ki Adi Monday shirts and promo video, Starships, Sabers and Scoundrels banner and various others. His podcast, The SKA GEEK Podcast, combines his two favorite things, being a geek and listening to ska music. Find him on twitter,, facebook and his website.