Dennis and Beth discuss the mid-season finale of season one of Discovery.
The crew of the Discovery attempts to thwart Klingon cloaking technology with the secrets of a new world in "Into the Forest I Go."
---
Warp Trails #1-9: Into the Forest I Go
Discovery vs. The Ship of the Dead
In the last episode, the crew of the USS Discovery inadvertently caused the planet Pahvo to summon the Klingons. Now, the Discovery is all that stands between the Pahvons and imminent destruction. Lorca defies orders to return to Star Base 46 to save the planet. However, to save the Pahvons, Discovery will need its spore drive in a manner for which it was not intended. Can Lt. Stamets survive the stress? What happens when an away team reaches the Ship of the Dead and finds something they weren't expecting? Also, can Burnham stand up to Kol?
On this episode of Warp Trails, Dennis and Beth examine Lorca's plan. Since this is the mid-season finale, they also discuss the show's growth and development. Thanks for listening, and live long and prosper.
Warp Trails is the destination for Star Trek Discovery discussion and analysis. A RetroZap exclusive show–only on the RetroZap Podcast Network!
If you like this episode, check out the previous one!
---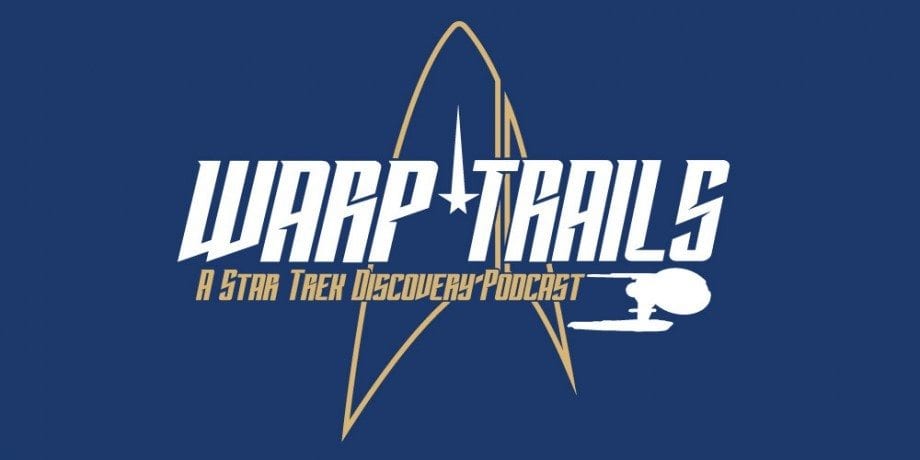 Click the banner for all episodes and homepage!
Welcome to Warp Trails. This weekly show reviews each episode of Star Trek Discovery, the latest incarnation of Star Trek airing on CBS All Access. Your hosts are Dennis and Beth Keithly, a husband and wife team living in Texas. Beth is an old school fan of Star Trek whose fandom is grounded in The Original Series. Meanwhile, Dennis is a relatively more recent fan who traces his fandom to Star Trek II: The Wrath of Kahn. Since they met, Dennis and Beth made consumption of Star Trek content part of their weekly routine. The have also named four of their five pets after Star Trek characters.
Warp Trails is a RetroZap Exclusive Podcast. Subscribe to the RetroZap Podcast Network to get this and every other RetroZap show!
Warp Trails #1-9: Into the Forest I Go