Burnham, Tyler, and Saru make First Contact with a new species of unique beings.
The crew of the Discovery attempts to thwart Klingon cloaking technology with the secrets of a new world in "Si Vis Pacem, Para Bellum."
---
Warp Trails #1-8: Si Vis Pacem, Para Bellum
When First Contact Goes Awry
The war against the Klingons took a turn for the worse. After making progress with Discovery's spore displacement drive, the Klingons turned the tide with their cloaking technology. Therefore, the Federation is looking for a means to counter it. To that end, they think they found a solution on the planet Pahvo, and Burnham, Tyler, and Saru investigate. However, a new life form emerges on the planet that complicates their mission.
Meanwhile, L'Rell rejoins Kol on the Ship of the Dead and offers to pledge her house to his cause. Despite her offer of loyalty, Kol remains suspicious of her. He tests her professed loyalty by commanding her to interrogate a Federation prisoner. But, are L'Rell's motivations pure? When she speaks of defection to the prisoner, can she be trusted?
Dennis and Beth take a look at the Federation away mission and analyze whether Burnham and Tyler might be the least likely people to survive a horror movie should they ever find themselves in one. Plus, they attempt to determine what exactly L'Rell is up to. They discuss all of this and more in the latest episode of Warp Trails.
Warp Trails is the destination for Star Trek Discovery discussion and analysis. A RetroZap exclusive show–only on the RetroZap Podcast Network!
If you like this episode, check out the previous one!
---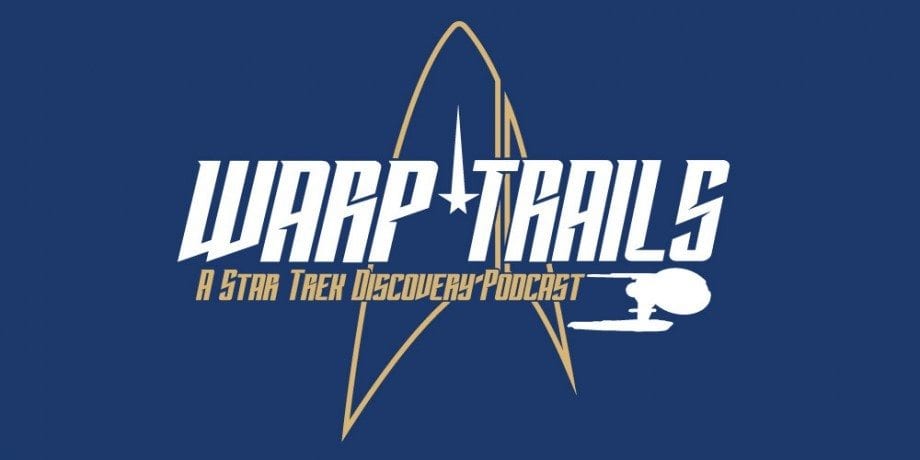 Click the banner for all episodes and homepage!
Welcome to Warp Trails. This weekly show reviews each episode of Star Trek Discovery, the latest incarnation of Star Trek airing on CBS All Access. Your hosts are Dennis and Beth Keithly, a husband and wife team living in Texas. Beth is an old school fan of Star Trek whose fandom is grounded in The Original Series. Meanwhile, Dennis is a relatively more recent fan who traces his fandom to Star Trek II: The Wrath of Kahn. Since they met, Dennis and Beth made consumption of Star Trek content part of their weekly routine. The have also named four of their five pets after Star Trek characters.
Warp Trails is a RetroZap Exclusive Podcast. Subscribe to the RetroZap Podcast Network to get this and every other RetroZap show!
Warp Trails #1-8: Si Vis Pacem, Para Bellum