Dennis and Beth discuss Harry Mudd's unwelcome visit to the Discovery.
Star Trek Discovery sees Mudd return to torment the crew of the Discovery in "Magic to Make the Sanest Man Go Mad."
---
Warp Trails #1-7: Magic to Make the Sanest Man Go Mad
Like a bad habit…
You just can't get rid of Harry Mudd. When the USS Discovery brings aboard an endangered life form, an intruder attacks the crew. After learning the identity of the mysterious attack as none other than Harcourt Fenton Mudd, the crew experiences their own version of Ground Hog Day. Dennis and Beth dissect Mudd's nefarious plan for the Discovery and her crew. What is Mudd up to? Why is Stamets acting strange?
Plus, Lt. Tyler and Burnham may have more than a working relationship developing. However, a secret from Burnham's past impacts her potential relationships going forward. We discuss all this and more on episode 1-7: Magic to Make the Sanest Man Go Mad.
Warp Trails is the destination for Star Trek Discovery discussion and analysis. A RetroZap exclusive show–only on the RetroZap Podcast Network!
If you like this episode, check out the previous one!
---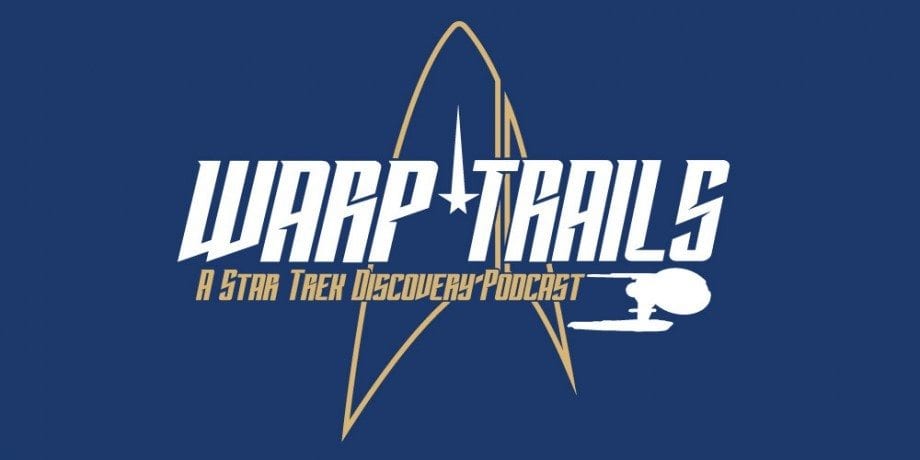 Click the banner for all episodes and homepage!
Welcome to Warp Trails. This weekly show reviews each episode of Star Trek Discovery, the latest incarnation of Star Trek airing on CBS All Access. Your hosts are Dennis and Beth Keithly, a husband and wife team living in Texas. Beth is an old school fan of Star Trek whose fandom is grounded in The Original Series. Meanwhile, Dennis is a relatively more recent fan who traces his fandom to Star Trek II: The Wrath of Kahn. Since they met, Dennis and Beth made consumption of Star Trek content part of their weekly routine. The have also named four of their five pets after Star Trek characters.
Warp Trails is a RetroZap Exclusive Podcast. Subscribe to the RetroZap Podcast Network to get this and every other RetroZap show!
Warp Trails #1-7: Magic to Make the Sanest Man Go Mad