Dennis and Beth discuss Sarek's appearance in Discovery while reviewing "Lethe."
Star Trek Discovery continues with the return of Sarek in "Lethe."
---
Warp Trails #1-6: Lethe
To Overcome the Past…
Episode six of season one begins with Sarek embarking on a diplomatic mission. However, his assistant, a radical Vulcan that believes humans are inferior, causes an explosion that damages their ship. The method the assistant uses reminds Dennis and Beth of something they have seen before from another franchise. Meanwhile, Burnham mentors Ensign Tilley as she prepares for the commander training program. Lieutenant Ash Tyler begins acclimating himself to the USS Discovery and her crew. Plus, Lorca has a few skeletons in his closet which causes concern for Admiral Cornwall.
What is the secret that Sarek is hiding from Burnham? What famous ship was name dropped in this episode? Also, what does the final scene mean for the USS Discovery? We discuss all this and more on episode 1-6: Lethe.
Warp Trails is the destination for Star Trek Discovery discussion and analysis. A RetroZap exclusive show–only on the RetroZap Podcast Network!
If you like this episode, check out the previous one!
---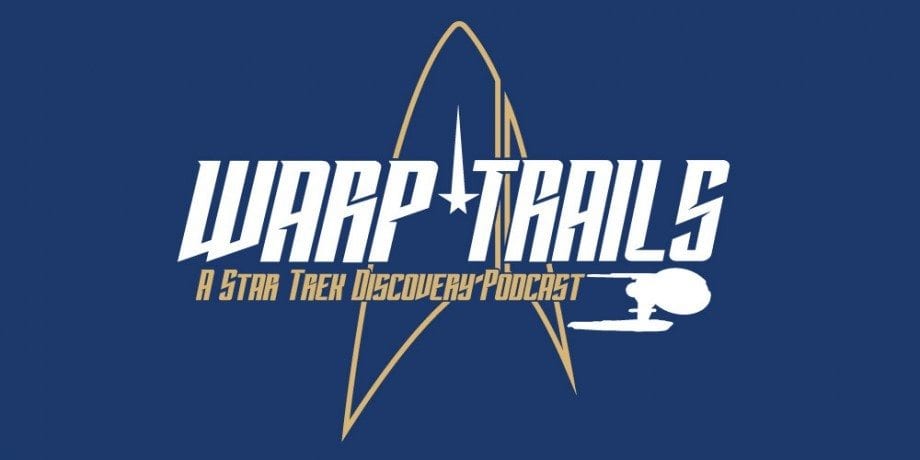 Click the banner for all episodes and homepage!
Welcome to Warp Trails. This weekly show reviews each episode of Star Trek Discovery, the latest incarnation of Star Trek airing on CBS All Access. Your hosts are Dennis and Beth Keithly, a husband and wife team living in Texas. Beth is an old school fan of Star Trek whose fandom is grounded in The Original Series. Meanwhile, Dennis is a relatively more recent fan who traces his fandom to Star Trek II: The Wrath of Kahn. Since they met, Dennis and Beth made consumption of Star Trek content part of their weekly routine. The have also named four of their five pets after Star Trek characters.
Warp Trails is a RetroZap Exclusive Podcast. Subscribe to the RetroZap Podcast Network to get this and every other RetroZap show!
Warp Trails #1-6: Lethe