Dennis and Beth discuss Mudd's return and Lorca's history while reviewing "Choose Your Pain."
Star Trek Discovery continues as original series fan favorite Harry Mudd returns in "Choose Your Pain."
---
Warp Trails #1-5: Choose Your Pain
Meet Harcourt Fenton Mudd
Episode five of season one re-introduces fans of Star Trek to Harcourt Fenton Mudd. After Captain Lorca meets with his Starfleet Command about the USS Discovery's spore drive, Lorca finds himself abducted by Klingons. He then awakens aboard a Klingon prison ship in a cell with Harry Mudd. The Klingons soon arrive and demand their prisoners "Choose Your Pain." The Discovery needs it's captain back, and Suru takes command of the ship. Meanwhile, Burnham struggles with finding a solution to the Ripper's distress as the heart of the spore drive.
Beth begins the episode with a brief history of Mudd's prior appearances in Star Trek. During the episode, Dennis and Beth discuss the Klingon's portrayal in Discovery so far. Also, this episode reveals some of Lorca's past. What does this mean about the Captain? We discuss this and more on episode 1-5: Choose Your Pain.
Warp Trails is the destination for Star Trek Discovery discussion and analysis. A RetroZap exclusive show–only on the RetroZap Podcast Network!
---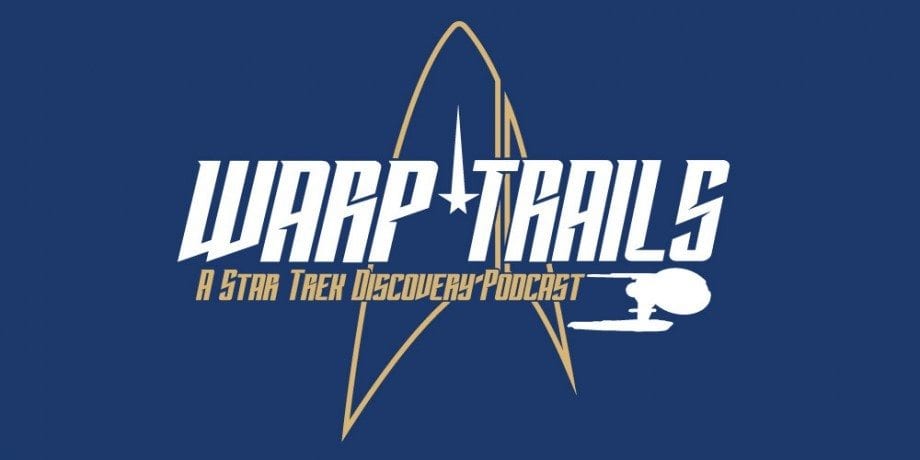 Click the banner for all episodes and homepage!
Welcome to Warp Trails. This weekly show reviews each episode of Star Trek Discovery, the latest incarnation of Star Trek airing on CBS All Access. Your hosts are Dennis and Beth Keithly, a husband and wife team living in Texas. Beth is an old school fan of Star Trek whose fandom is grounded in The Original Series. Meanwhile, Dennis is a relatively more recent fan who traces his fandom to Star Trek II: The Wrath of Kahn. Since they met, Dennis and Beth made consumption of Star Trek content part of their weekly routine. The have also named four of their five pets after Star Trek characters.
Warp Trails is a RetroZap Exclusive Podcast. Subscribe to the RetroZap Podcast Network to get this and every other RetroZap show!
Warp Trails #1-5: Choose Your Pain