The Dark Lord disposes of treachery from within and finds a new purpose in Darth Vader #20 – Fortress Vader Part II.
This review contains plot details for Darth Vader #20 – Fortress Vader Part II.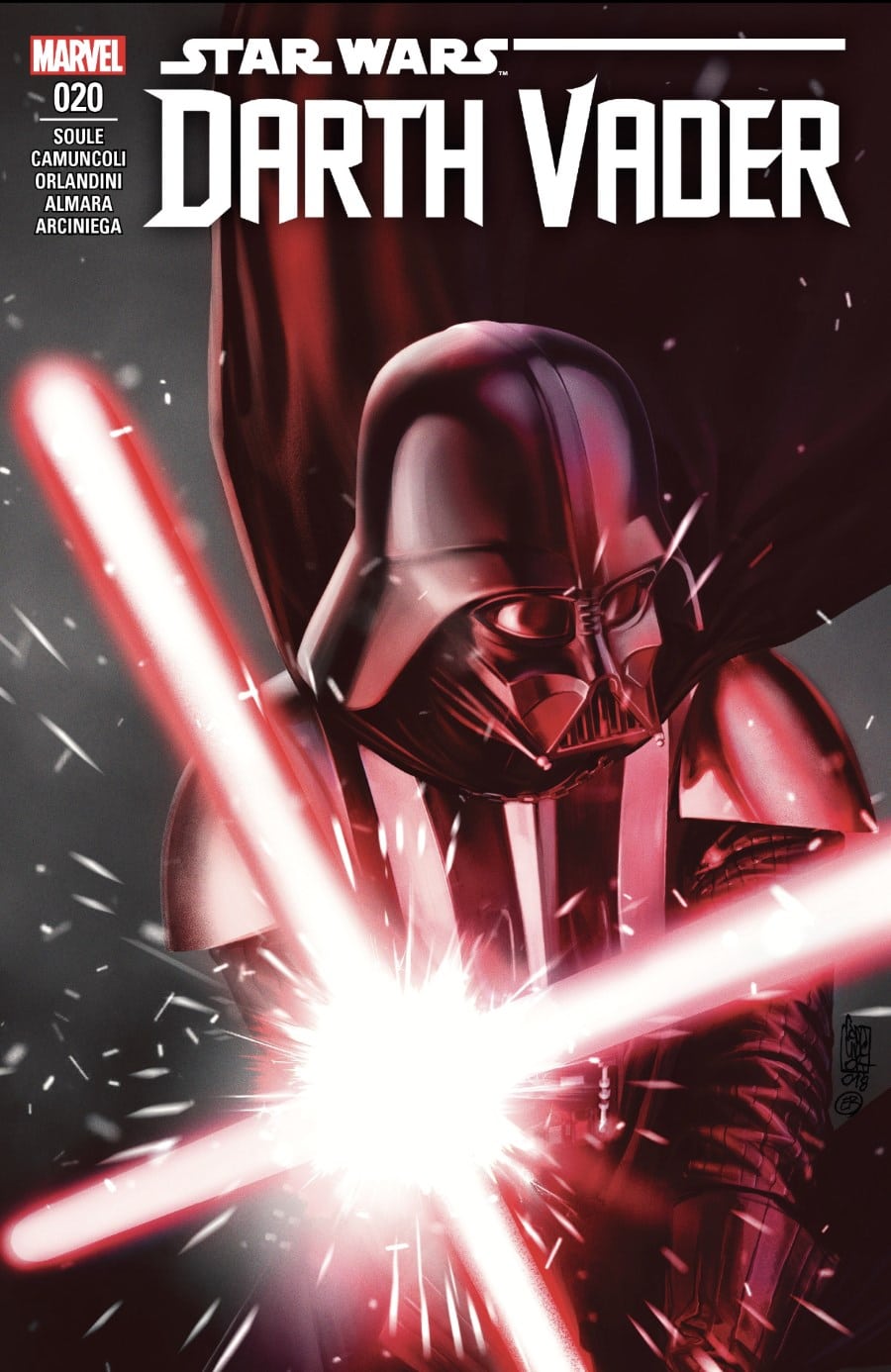 Darth Vader #20 – Fortress Vader Part II
Writer: Charles Soule | Layouts: Giuseppe Camuncoli | Finishes: Daniele Orlandini | Colors: Dono Sanchez-Almar & Erick Arciniega | Letterer: VC's Travis Lanham| Cover Artists: Giuseppe Camuncoli & Elia Bonetti | Assistant Editor: Tom Groneman | Editors: Mark Paniccia
In Darth Vader #19 – Fortress Vader Part I, the Dark Lord learned an uncomfortable truth. He did his job too well. The Jedi had nearly reached extinction. Those that remained hid themselves so well the Empire had no hope of finding them on their own. This left Darth Vader with a predicament. He was a man without a purpose. An enforcer without anyone Jedi to destroy. The Emperor bestowed the Inquisitorious upon Vader and tasked him with eliminating the Jedi. Mission accomplished. But, what now? Although the Emperor seeks Vader's service as a political enforcer, Vader has other ideas. Vader's answer to this question emerges in Darth Vader #20 – Fortress Vader Part II.
Disloyalty Within
Vader just completed a mission that saw the death of a former Jedi Master, Eeth Koth. He then learned from the Grand Inquisitor that whatever Jedi were left in the galaxy, they were too difficult for the Inquisitorious to find. At the end of Darth Vader #19, he emerged from his meditations and menacingly ignited his lightsaber in the presence of his Inquisitors. Why would he do such a thing? The answer was left as a cliffhanger for this issue. Vader's targets were a pair of Inquisitors that were celebrating a victory over the Jedi. His reason was that one of them was a traitor, and the other had become infatuated with her. Vader's evidence was her allowing Eeth Koth's wife and child a temporary escape.
Reflecting on his reasoning, it makes sense. At the time, the sister allowed the mother and child to escape after the mother pleaded for their freedom one woman to another. When the Fifth Brother arrived, however, she snatched the child from her mother with the Force. She justified her actions with the excuse that this woman will no longer trust anyone in the galaxy. Although the Inquisitors are not saints, this action seemed unnecessarily cruel and risky, and the excuse was flimsy. Indeed it was, and Vader saw right through it. As Vader put it, he found an infection in his order and he eliminated it.

A Sith Without a Purpose
The Sith have two problems. First, Darth Vader satisfied his primary purpose. The Jedi are nearly extinct. Although he serves as the Emperor's enforcer, it isn't always a full-time job. Second, the Emperor is displeased with Vader for wreaking havoc in Coruscant while rooting out the conspiracy. An influential Senator died when Vader's fight with the rogue Inquisitors resulted in a speeder landing on her. Therefore, the Emperor commands that the Inquisitors are to be removed from Coruscant.
The conversation then moves to Vader's elimination of Eeth Koth. Palpatine finds Koth's attempt to hide as a priest highly amusing. Although annoyed with Vader's alleged failure on Coruscant, he is pleased with his other victories. He rewards Vader's success with the presentation of Padmé Amidala's former ship. One must wonder the purpose of this gift. It instantly sends Vader into something of a rage and he destroys the droid repairing its purpose. Perhaps it is there to fuel Vader's anger and hate. That it does, and Vader destroys he droid repairing the hull. This ship would later make a return in issue four of the first volume of Darth Vader when Vader assaults the last Geonosian queen.
The Emperor then assigns Vader the task of demonstrating to Bail Organa the folly of his ways, but Vader interjects. He wants a world. Momentarily taken aback, the Emperor recovers and deciphers Vader's demand. His apprentice needs a planet to shape and grow on. Palpatine offers Vader Tatooine and Naboo, the Emperor's own home world, but Vader has other ideas. He requests Mustafar.
The Molten World
Mustafar is a perfect choice for Darth Vader. In Rogue One, viewers see Vader at home, so to speak. He is introduced meditating in a Bacta tank as Director Krennic arrives.  Prior to that, Mustafar appeared in Revenge of the Sith. It was the world where Obi-Wan Kenobi defeated Anakin Skywalker. Mustafar is the site of Vader's greatest failure. Mustafar is where Anakin truly became Vader. It was where he nearly killed his wife and unborn children. This planet fuels Vader's hate. It reminds him of all he lost. It reminds him of all he hates – himself above all others. This was, after all, the planet Vader voyaged to when he poured all his hate and anger into the Kyber crystal he would bleed and claim as his own.
Of course, Mustafar is a practical choice as well. It is isolated. Not many ships travel to and from this world. Vader is afforded a modicum of privacy there. In addition, his Inquisitors are less likely to cause unnecessary destruction there. This planet is perfect for Vader for so many reasons.

Final Thoughts on Darth Vader #20 – Fortress Vader Part II
Darth Vader #20 – Fortress Vader Part II offers the first glimpse as to where this story arc gets its name. As usual, Charles Soule has written a compelling story. He continues to prove there is plenty to learn about Vader despite all the attention the Dark Lord has received in the movies, comics, and books. As he has done with many prior issues, Soule ties the events of several other stories together in this issue in a subtle way that eagle-eyed fans will appreciate but new readers will not be lost without knowing the significance. The beginnings of so many stories, such as events from Rebels, find their genesis in this story arc. It is a must read for Star Wars fans.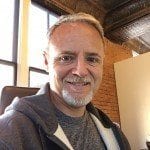 Dennis Keithly is a graduate of the University of Missouri, North Texas attorney, husband, father of two, and co-host of Starships, Sabers, and Scoundrels. In addition to Star Wars, Dennis is a fan of science fiction, fantasy, and super heroes in general. When not engaged in fictional universes, Dennis is reading a good book or watching the NHL, football, or studying the NFL draft.