The Discovery is back from the Mirror Universe but it isn't out of danger yet. Dennis and Beth discuss how Burnham and her companions plan to fight the Klingons.
Desperate times call for desperate measures in "The War Without, the War Within," and the members of the Federation and crew of the Discovery make plenty of desperate choices in episode fourteen.
---
Warp Trails #1-14: The War Without, the War Within
The Discovery Prepares to Strike at the Heart of the Empire
The U.S.S. Discovery and her crew returned from the Mirror Universe in "What's Past is Prologue," but the universe they returned to has changed. The Klingon Empire fractured into houses, and each house now brings the war to the Federation in an unpredictable pattern. Before the Discovery can get her bearings, Admiral Cornwall arrives and takes command of the ship. One questions occupies their thoughts: how can they turn back the Klingon advance and save the Federation?
On this episode of Warp Trails, Dennis and Beth turn the discussion of Discovery's plight against the Klingon Empire now that they have returned from the Mirror Universe. In addition to the peril of a galaxy controlled by the Klingons, Discovery must contend with a former Klingon sleeper agent in their midst. Also, what do they do with the former Emperor of the Terran Empire? Plus, what does Sarek's forced use of a Vulcan mind meld on Saru mean to character and the series? Dennis and Beth discuss all of this and more on this episode of Warp Trails.
Warp Trails is the destination for Star Trek Discovery discussion and analysis. A RetroZap exclusive show–only on the RetroZap Podcast Network!
If you like this episode, check out the previous one!
---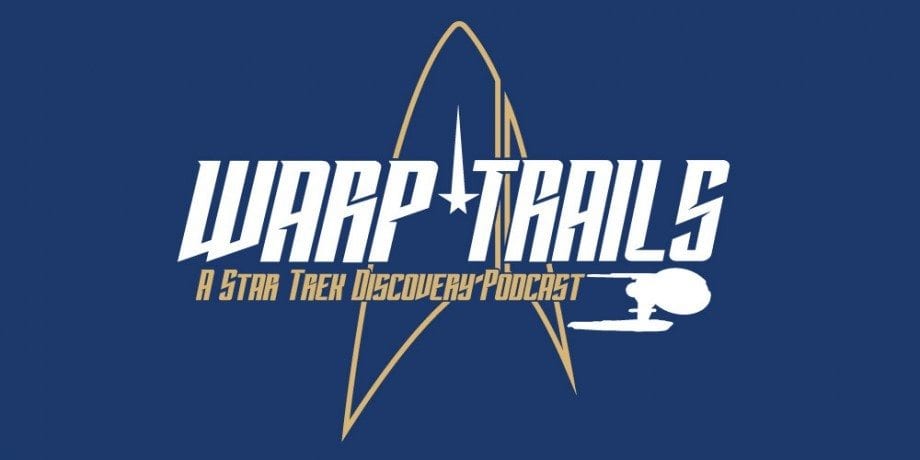 Click the banner for all episodes and homepage!
Welcome to Warp Trails. This weekly show reviews each episode of Star Trek Discovery, the latest incarnation of Star Trek airing on CBS All Access. Your hosts are Dennis and Beth Keithly, a husband and wife team living in Texas. Beth is an old school fan of Star Trek whose fandom is grounded in The Original Series. Meanwhile, Dennis is a relatively more recent fan who traces his fandom to Star Trek II: The Wrath of Kahn. Since they met, Dennis and Beth made consumption of Star Trek content part of their weekly routine. The have also named four of their five pets after Star Trek characters.
Warp Trails is a RetroZap Exclusive Podcast. Subscribe to the RetroZap Podcast Network to get this and every other RetroZap show!
Warp Trails #1-14: The War Without, the War Within