While Burnham navigates the power struggle on the I.S.S. Charon, Saru and the crew claim the Discovery as their own. Dennis and Beth analyze the "no win scenario" from the latest episode of Discovery.
Lorca makes his power play against Emperor Georgiou in "What's Past is Prologue," and the crew of the Discovery makes a plan to get home.
---
Warp Trails #1-13: What's Past is Prologue
Burnham Makes an Alliance to Survive the Coup at the Palace
In "Vaulting Ambition," Lorca revealed himself as a Terran usurper to the Imperial throne. Now, Michael Burnham must aid  the Emperor of the "Mirror Universe" of Star Trek, Philipa Georgiou, in order for the Discovery to stand a chance of making it home. In addition, Lorca is not without allies. After he rescues his former crew from the clutches of the Empire, the coup is on.
On this episode of Warp Trails, Dennis and Beth continue the discussion of Discovery's ongoing adventures in the Mirror Universe. Fate and destiny are important concepts to Captain Lorca and key themes of this episode. How does the Discovery handle their fate? How does Saru handle his role as captain of the ship? Plus, the fate of the mycellial spore network is at stake as well as life in all universes. When presented with the no win situation, how will the crew of the Discovery respond? Dennis and Beth discuss all of this and more on this episode of Warp Trails.
Warp Trails is the destination for Star Trek Discovery discussion and analysis. A RetroZap exclusive show–only on the RetroZap Podcast Network!
If you like this episode, check out the previous one!
---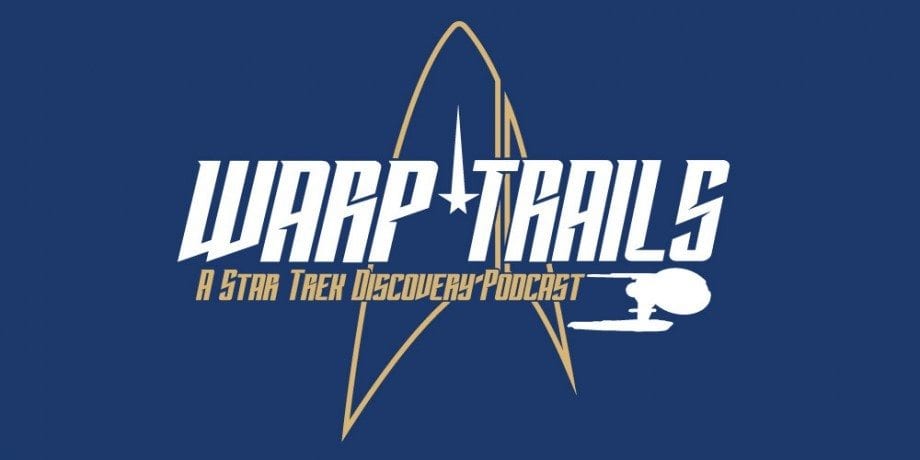 Click the banner for all episodes and homepage!
Welcome to Warp Trails. This weekly show reviews each episode of Star Trek Discovery, the latest incarnation of Star Trek airing on CBS All Access. Your hosts are Dennis and Beth Keithly, a husband and wife team living in Texas. Beth is an old school fan of Star Trek whose fandom is grounded in The Original Series. Meanwhile, Dennis is a relatively more recent fan who traces his fandom to Star Trek II: The Wrath of Kahn. Since they met, Dennis and Beth made consumption of Star Trek content part of their weekly routine. The have also named four of their five pets after Star Trek characters.
Warp Trails is a RetroZap Exclusive Podcast. Subscribe to the RetroZap Podcast Network to get this and every other RetroZap show!
Warp Trails #1-13: What's Past is Prologue