Burnham thinks quickly to survive in the Mirror Universe in "The Wolf Inside;" Dennis and Beth discuss the twists in the latest episode of Discovery.
Burnham, Tyler, and Lorca continue their infiltration of the ISS Shenzhou  in "The Wolf Inside," and the wolf inside one character is awoken at the most inopportune time.
---
Warp Trails #1-11: The Wolf Inside
Lt. Tyler Struggles with Identity
In the previous episode, the crew of the USS Discovery found themselves in the famous "Mirror Universe" of Star Trek. Everything familiar was now different. The Federation doesn't exist here. In its place is the Terran Empire, which is so cruel it seeks the enslavement or eradication of other species. From this Empire, Michael Burnham and the crew of the Discovery must learn the secrets necessary to return to their own galaxy.
On this episode of Warp Trails, Dennis and Beth examine Discovery's continued adventures in the Mirror Universe. While Burnham desperately seeks details on the USS Defiant, Lieutenant Tyler continues dealing with the consequences of his torture at the hands of the Klingons. Furthermore, is he who he believes he is? Also, who is the Fire Wolf, the mysterious leader of the Resistance in the Terran Empire. Finally, just when all seems to finally go according to plan, what unexpected twist awaits Burnham?
Warp Trails is the destination for Star Trek Discovery discussion and analysis. A RetroZap exclusive show–only on the RetroZap Podcast Network!
If you like this episode, check out the previous one!
---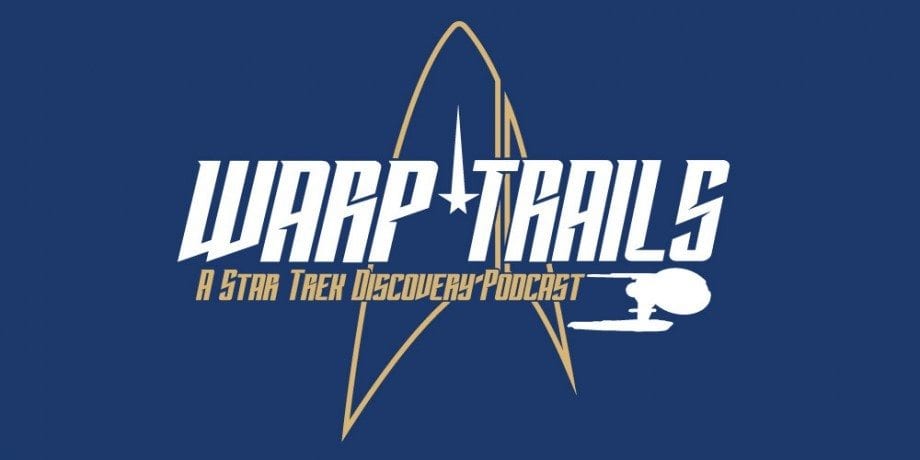 Click the banner for all episodes and homepage!
Welcome to Warp Trails. This weekly show reviews each episode of Star Trek Discovery, the latest incarnation of Star Trek airing on CBS All Access. Your hosts are Dennis and Beth Keithly, a husband and wife team living in Texas. Beth is an old school fan of Star Trek whose fandom is grounded in The Original Series. Meanwhile, Dennis is a relatively more recent fan who traces his fandom to Star Trek II: The Wrath of Kahn. Since they met, Dennis and Beth made consumption of Star Trek content part of their weekly routine. The have also named four of their five pets after Star Trek characters.
Warp Trails is a RetroZap Exclusive Podcast. Subscribe to the RetroZap Podcast Network to get this and every other RetroZap show!
Warp Trails #1-11: The Wolf Inside