Discovery returns with "Despite Yourself;" Dennis and Beth discuss the crew's predicament and what happens next.
The crew of the Discovery finds themselves in unfamiliar territory in "Despite Yourself," and they discover getting home won't be easy as Discovery returns for its second half debut.
---
Warp Trails #1-10: Despite Yourself
Discovery heads to the Mirror Universe
In the conclusion to the first half of the season, the crew of the USS Discovery found themselves in unknown space after the Discovery experienced an incomplete navigation sequence. Now, the Discovery finds themselves in a reality where the Vulcans are not their allies. In addition, nothing in the galaxy has the same quantum signature. However, the pieces come together after Lt. Tyler retrieves a memory core from the debris field of several Klingon ships. The truth of the matter is shocking to the crew as they learn they are in the fabled "Mirror Universe."
On this episode of Warp Trails, Dennis and Beth examine Discovery's arrival in the Mirror Universe. How exactly did Discovery end up here. Was it an accident, or was it the result of something more sinister? This episode lends itself to many theories. In addition, the mystery behind Lt. Tyler begins to emerge. Is he really who he believes he is? Dennis and Beth discuss all this and more on this episode of Warp Trails.
Warp Trails is the destination for Star Trek Discovery discussion and analysis. A RetroZap exclusive show–only on the RetroZap Podcast Network!
If you like this episode, check out the previous one!
---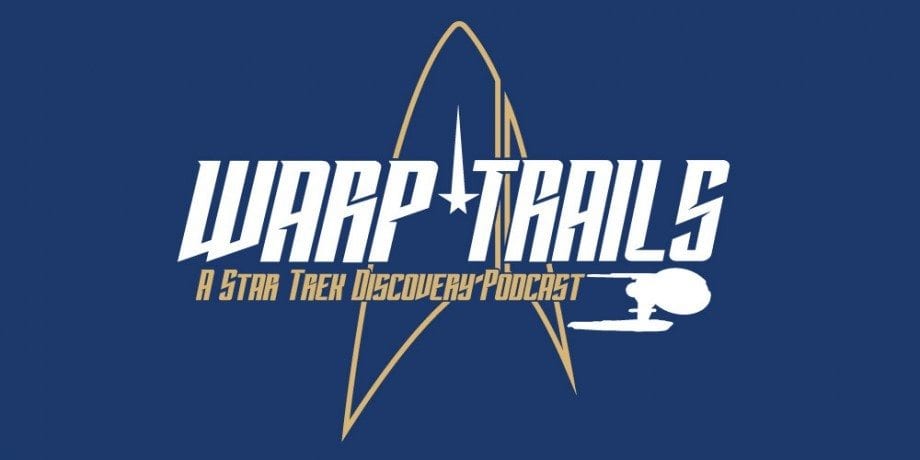 Click the banner for all episodes and homepage!
Welcome to Warp Trails. This weekly show reviews each episode of Star Trek Discovery, the latest incarnation of Star Trek airing on CBS All Access. Your hosts are Dennis and Beth Keithly, a husband and wife team living in Texas. Beth is an old school fan of Star Trek whose fandom is grounded in The Original Series. Meanwhile, Dennis is a relatively more recent fan who traces his fandom to Star Trek II: The Wrath of Kahn. Since they met, Dennis and Beth made consumption of Star Trek content part of their weekly routine. The have also named four of their five pets after Star Trek characters.
Warp Trails is a RetroZap Exclusive Podcast. Subscribe to the RetroZap Podcast Network to get this and every other RetroZap show!
Warp Trails #1-10: Despite Yourself