Thor Ragnarok takes a risk and changes up Thor's formula for the funnier. It works very, very well.
Among the Marvel Cinematic Universe ("MCU") franchises, fans generally consider Captain America is the best from movie-to-movie with solid outings for all three movies in the trilogy. However, which franchise follows that is usually a matter of debate. Some fans insist that Iron Man is a solid franchise across all three movies. Other fans would tell them they are crazy for overlooking Guardians of the Galaxy. Regardless, Thor and it's sequel Thor: The Dark World are generally not high on many fans' rankings. While the first movie fit well within the then coalescing MCU that culminated in The Avengers, The Dark World seemed somewhat out of place, even if it did add another infinity stone to the mix. It had a darker tone that clashed with the spirited adventure of other MCU movies. Then came Thor Ragnarok, and it borrowed a page from Guardians of the Galaxy to become one of the best MCU movies yet.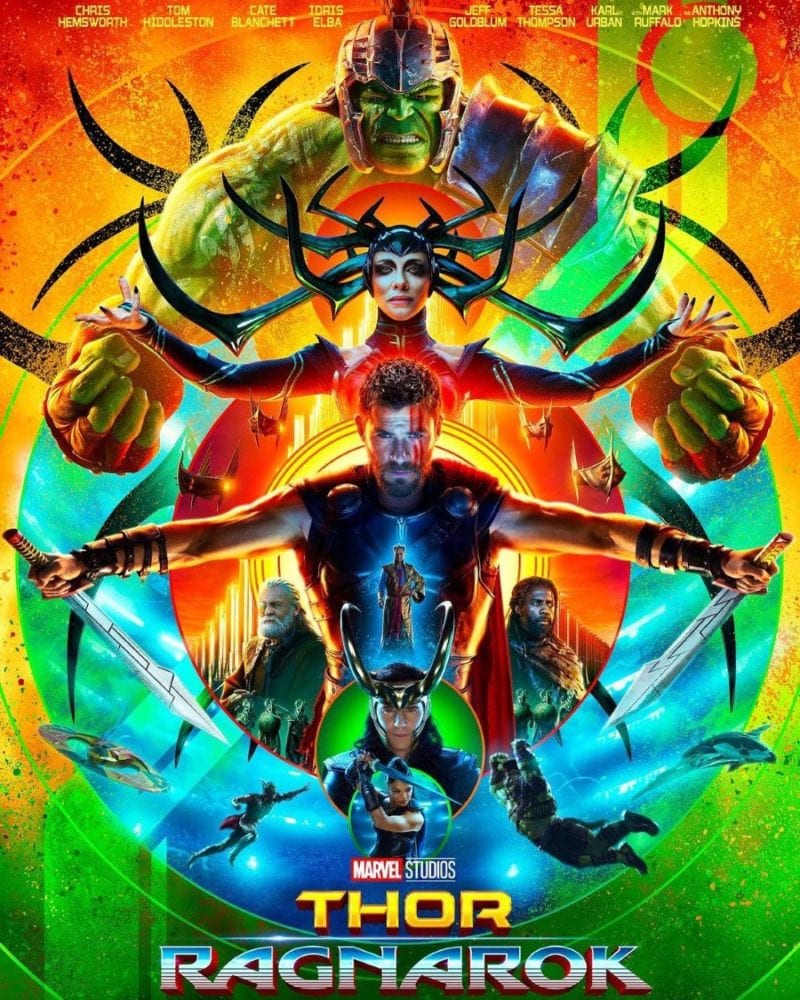 The Story
Marvel borrowed Thor, his step-brother Loki, their father Odin, and the other gods from Norse mythology and thereby introduced the Asgardians, as they are known, to a broader base of fans. Included in the mythology is the Norse version of apocalypse known as Ragnarok. The Legend would have it that the gods would clash with one another and many monsters in an end of times, epic battle. In the war, Fenris, a gigantic wolf, devours the sun and moon. The gods destroy one another. Finally, the world floods, but when the waters recede the world rises again and two surviving humans repopulate the planet.
The Marvel comics once produced a Ragnarok tale. Although it had significant consequences for the comics, Marvel elected a different story for the film. The original story poses problems for the MCU. For one, the film's protagonist is among the casualties of the myth. In addition, other recognizable characters, including Loki, Odin, and Heimdall, are also among those slain in the climactic battle. Therefore, Marvel borrowed only parts of this story when deciding to adapt Ragnarok for the big screen.
In Ragnarok, Thor finds himself in Surtur's domain. Surtur is a demon bent on destroying Asgard, home of Thor and his fellow Asgardians. Of course, Thor finds a way to prevent this by seizing Surtur's crown and otherwise destroying him. However, when he returns to Asgard, he discovers Loki impersonating their father. In the past, Loki concocted various plots to conquer both Earth and Asgard, and therefore, Thor is not inclined to let him perpetuate this charade. The Asgardian brothers set off to find their father. Once they do find Odin, with an assist from Doctor Strange no less, their father promptly dies on them. As if that were not tragedy enough, his passing permits Hela, their long-lost sister, to return to Asgard. She successfully banishes Thor and Loki before conquering their home. From there, the adventure truly begins.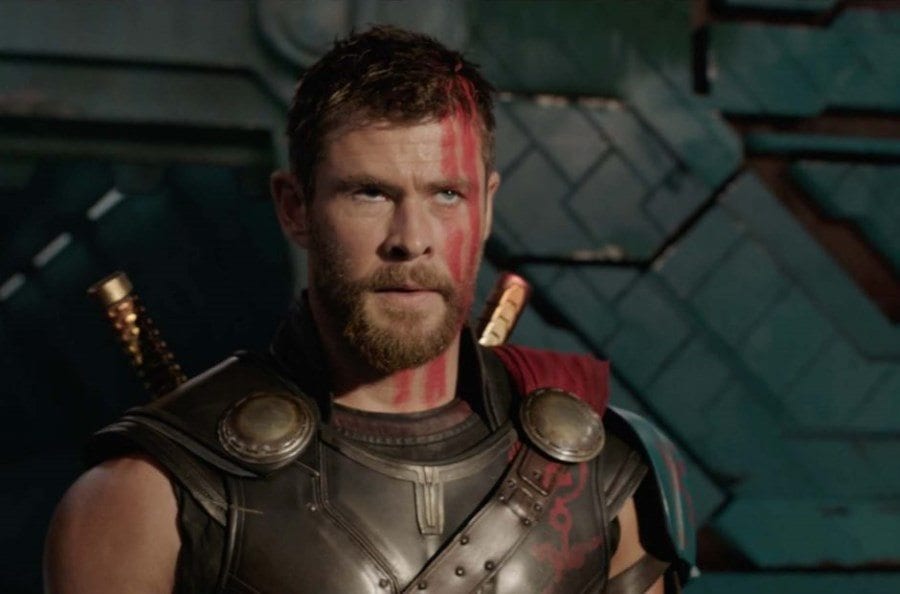 The Cast and Characters
In addition to MCU regulars Thor (Chris Hemsworth), Loki (Tom Hiddleston), Hulk/Bruce Banner (Mark Ruffalo), Heimdall (Idris Elba), and Odin (Anthony Hopkins), Ragnarok boasts a diverse and seasoned cast. Cate Blanchett plays the villainous Hela. In fact, Ragnarok is the first MCU film to star a woman as the primary villain. Blanchett eats the role up. Her very presence on the screen conveys power and malevolence. When she makes threats, she backs them up with fierce action and gravitas. Besides Hemsworth and a CGI Hulk, Blanchett truly is the star of Thor Ragnarok.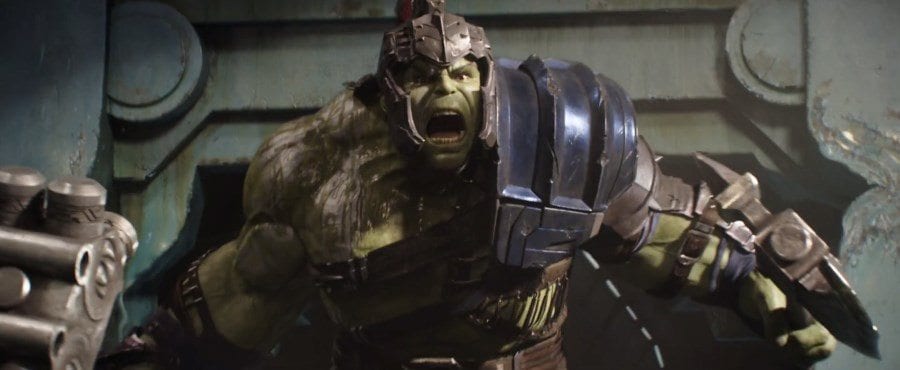 Tessa Thompson (Creed) is another newcomer to the MCU. She portrays Valkyrie. In Norse mythology, the Valykries were warriors that chose those who would die in battle and convey their spirits to Valhalla. In Ragnarok, they serve a slightly different purpose. They are Odin's warriors. However, Hela decimated their ranks in a fierce battle before Odin banished her. Thompson's character is their lone survivor. However, she grew disillusioned with Asgard and sought a life as a hard-drinking wrangler of gladiators for the Grandmaster's arena. Thompson portrays the Valkyrie perfectly. She brings toughness when Valkyrie is hunting and fighting and a playfulness when dealing with the Hulk. For many fans, she is a breakout star of this movie. Speaking of the Grandmaster…
Jeff Goldblum debuts in the MCU as the Grandmaster. The overseer of an intergalactic arena on Sakaar, Goldblum portrays the Grandmaster as a self-interested, hard-partying playboy as only Goldblum could. Goldblum delivers exposition and commands in the same quirky, stuttering, and rambling style made famous by some of his other characters such as Ian Malcolm (Jurassic Park) or David Levinson (Independence Day). And it works. His role adds levity to everything happening around his arena.
Finally, there is Skurge, played by Karl Urban. Although Urban is no stranger to action roles (see Doctor McCoy in Star Trek or Dredd in Judge Dredd), Skurge is an unexpected role for him. After Loki, in his disguise as Odin, banished Heimdall as the guardian of the Bifrost, he appointed Skurge. This character is eager for acceptance and recognition. Thor and the heroes of Asgard give him little of either. However, when Hela returns, she offers him a job. Skurge accepts, although reluctantly and with something of a guilty conscience. Urban plays Skurge as a character capable of great violence, but unsure of himself enough to go through with it. The role is both comedic, which Urban excels at, and action based with a hint of a villain turn. Ultimately, Urban creates a character worthy of the fans' respect.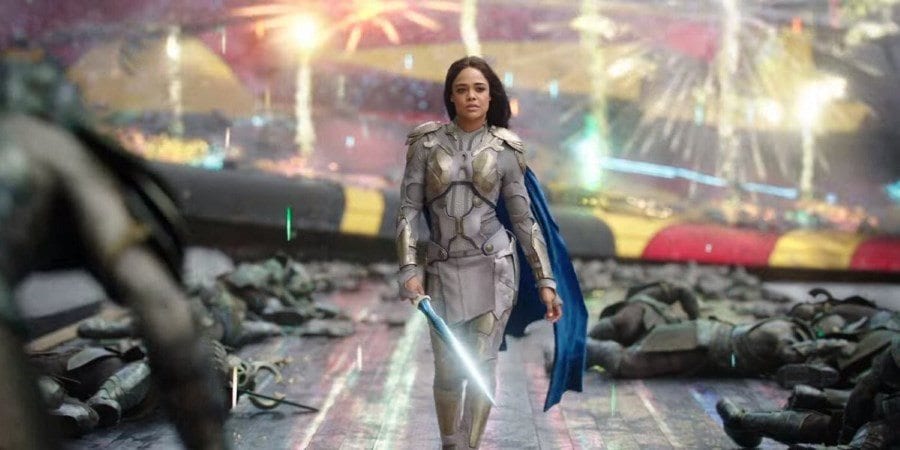 The Tone
Thor Ragnarok is much lighter fare compared to its predecessors. In fact, Ragnarok is much more comedic compared to many MCU titles save Ant-Man and the two Guardians of the Galaxy films. Given the apocalyptic theme, the tone is somewhat surprising at first. The concern is that this comedic tone would diminish the gravity of the adventure. To the contrary, the comedic elements prevent Ragnarok from getting mired in darkness like The Dark World.
At least some credit for the tone goes to Taika Waititi. Previously known for his directorial work in Flight of the Conchords, Waititi brought just the right comedic eye to Ragnarok. Most importantly, although the comedy is prevalent in Ragnarok, it does not overwhelm the movie and turn it into a farce. If anything, Ragnarok feels more like a comic book on the screen compared to the likes of Iron Man 3 or The Dark World.
It certainly helps that Waititi had Hemsworth and Hiddleston to work with. Both have an excellent sense of comedic timing. Hemsworth's role in Ghostbusters as Kevin the assistant proved he had comedic chops. Waititi went with it in Ragnarok. For instance, in the opening scene, Thor finds himself hanging in chains as Surtur conveys his villain's plan. Thor interrupts him twice as he slowly rotates and loses Surtur from view. It was the perfect amount of levity delivered by an even performance that kept an otherwise grim scene from growing too dark.
It isn't as if the previous Thor movies were devoid of humor. Once the God of Thunder arrived in New Mexico in the original movie, Thor featured in many comedic moments. Who could forget Jane Foster (portrayed by Natalie Portman) hitting him with her car, not once, but twice? Also, Thor's declaration of his fondness of coffee accompanied by smashing the mug on the floor contributed to the "fish out of water" theme of the second half of the film. While comedy isn't absent from other Thor films, Ragnarok continues a trend in Marvel movies whereby comedy becomes an increasingly larger element that started with Guardians of the Galaxy and Ant-Man.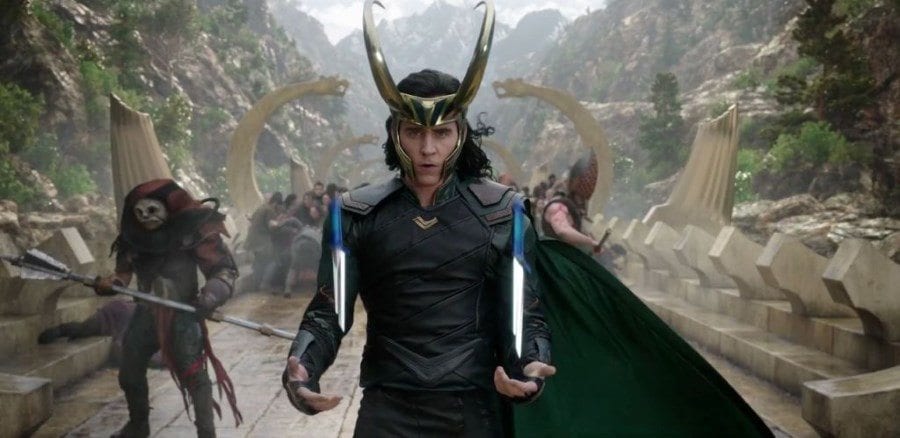 Concluding Thoughts on Thor Ragnarok
2017 is a year that blessed audiences with numerous amazing super hero films. Logan, Guardians of the Galaxy vol. 2, Wonder Woman, Spider-Man Homecoming, and now Thor: Ragnarok gave comic book fans plenty to cheer about it. Hemsworth, Hiddleston, and Ruffalo all turn in performances worthy of their prior work. Thor essentially stars in a double buddy action movie. On the one hand, there is Thor and the Hulk. The two first created mayhem together in The Avengers. They double down on that in Ragnarok. Then there is Thor and Loki. Although the brothers are most often adversaries, they unite under a common cause here. Much of the film's best banter comes from these two.
Thor Ragnarok has two scenes occurring during the credits. The second is funny but largely inconsequential. However, the mid-credit scene sets up the next phase of the MCU, but most fans won't realize it. Thor: Ragnarok is a both a funny and adrenaline inducing ride. There is plenty of violence (impalings galore courtesy of Hela) and a dash of language. Therefore, parents sensitive to such thing might best leave their children at home for this one. Anyone remotely interested in superhero films or adventure movies should have a great time with this one. Having discovered this formula in time for the third movie of a trilogy, one can only hope that Disney and Marvel will attempt to capitalize on Thor Ragnarok for a fourth movie.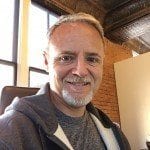 Dennis Keithly is a graduate of the University of Missouri, North Texas attorney, husband, father of two, and co-host of Starships, Sabers, and Scoundrels. In addition to Star Wars, Dennis is a fan of science fiction, fantasy, and super heroes in general. When not engaged in fictional universes, Dennis is reading a good book or watching the NHL, football, or studying the NFL draft.