The God of Thunder returns in Thor: Ragnarok, and he's brought a friend. From work.
In Norse mythology Ragnarok is described as a sort of end times series of events including the death and rebirth of the world. Out with the old and in with the new. That is also the premise so to speak of the latest entry into the Marvel Cinematic Universe; Thor: Ragnarok.
Thor: Ragnarok marks the halfway point in Phase 3 of the MCU and will focus on Thor and Hulk away from Earth. Noticeably absent in Captain America: Civil War, it will explain just what the God of Thunder has been up to all this time. Returning actors are of course Chris Hemsworth, Tom Hiddleston, Idris Elba and Mark Ruffalo alongside some new additions to the franchise. Cate Blanchett, Tessa Thompson and Jeff Goldblum are bringing to life some classics from Thor comic history. And according to the team at Marvel, namely Kevin Feige, it will be an important piece to set up future events within the universe.
Ragnarok
After Avengers: Age of Ultron Thor has departed Earth on a mission to search out the Infinity Stones which have been a thread linking most of the MCU films thus far. Imprisoned by the demon Surtur, Thor comes to learn that his home of Asgard risks destruction in the prophesied Ragnarok. Defeating Surtur, Thor believes he has prevented this apocalypse and enlists the help of his brother Loki to find their father Odin who has been missing.
A major event occurs and Odin's first born and Thor's sister Hela (Cate Blanchett) is released from her ancient prison. She aims to rule over Asgard and expand its kingdom using the Bifrost Bridge. Hela destroys Thor's hammer Mjolnir and he is forced to flee Asgard.
On the planet Sakaar, Thor crash lands and is made to fight in gladiator style games for the amusement of the world's leader the Grandmaster (Jeff Goldblum). Here he encounters an old friend, Bruce Banner aka Hulk and a figure from Asgard's distant past. A member of the Valkyrie; legendary warriors who were seemingly wiped out battling Hela years ago. Together they with Loki will bring the fight back to Asgard and Hela in order to defeat her and reclaim the throne.
A Buddy Film?
The film appears to be lighter in tone to some of the previous Marvel movies. More like Guardians of the Galaxy than Captain America. While all of the movies contain some humor the footage so far paints the film as more of an action-comedy. Mark Ruffalo has even gone on record to describe it as sort of a buddy road trip movie.
The pairing of these two actors in this style is brilliant. Both are accomplished actors that have shown that they are capable of adding a more comedic element to the roles without it coming across as slapstick.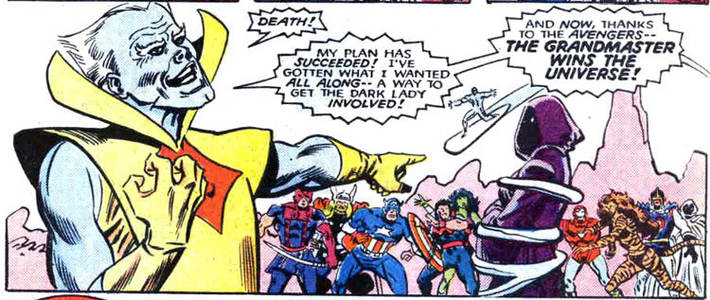 What is also notable is that Thor: Ragnarok is director Taika Waititi's first Hollywood picture. A native of New Zealand and a comedian, it is no wonder this film looks to bring more humor to the character of Thor. Already it is the best reviewed Marvel film to date. Not bad for a first timer.
Visually this film looks stunning. Alongside Guardians, not taking place on Earth allows for some incredible freedom in the design of alien worlds and beings. Brighter colors and more fantastic architecture. The more time spent in Asgard the better. The marketing of the film is also being done with a very retro 80's aesthetic. It matches the tone of the film perfectly.
And then there's Cate Blanchett. Portraying the role of Hela, the goddess of Death, she looks absolutely sinister. There is a scene from Peter Jackson's Lord of the Rings with Blanchett as Galadriel who for a moment succumbs to the temptation of the One Ring. For just a moment you get a taste of what evil can do to a majestic and benevolent being. An amazing scene that looks very much like it inspired the way she is portraying Hela.
From The Pages
Marvel has done a great job at digging through the decades of lore from the pages of comics and delivering them onscreen. Even some obscure characters that most general moviegoers would not recognize.
Surtur, the demon of fire, was first introduced way, way back in 1963 in the pages of Journey Into Mystery. He is based off of the Surtr, a fire giant in Norse mythology and resides in one of the Nine Realms. The likeness in Thor: Ragnarok is modernized but still retains design elements from the comic.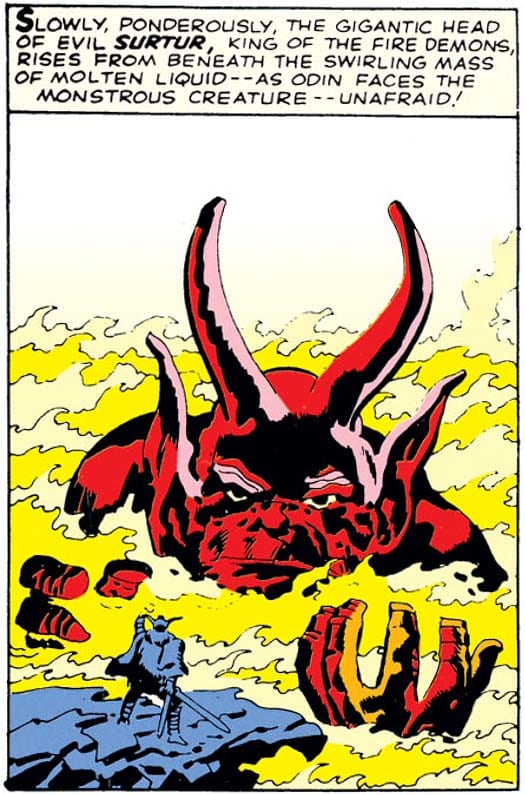 The character of Valkyrie has a long history as well. Appearing first in 1970, she is a legendary warrior from Asgard knighted by Odin himself. Tessa Thompson is playing the character and looks to deliver the fierceness that the character is known for. She will also be reprising the role in the next Avengers film; Avengers: Infinity War.
The Grandmaster played by Jeff Goldblum is one of the Elders of the Universe and first appeared in the pages of Avengers back in 1969. Originally a blue skinned being, the filmmakers changed the skin color due to Goldblum's famous blue alien from Earth Girls Are Easy.
A major part in the film will take place on the planet Sakaar. It is a gladiator world that Thor discovers Hulk has been living on for a time. In the story arc Planet Hulk, Hulk has been exiled to this world and ends up conquering it. Parts of that story have been adapted and integrated into Thor: Ragnarok.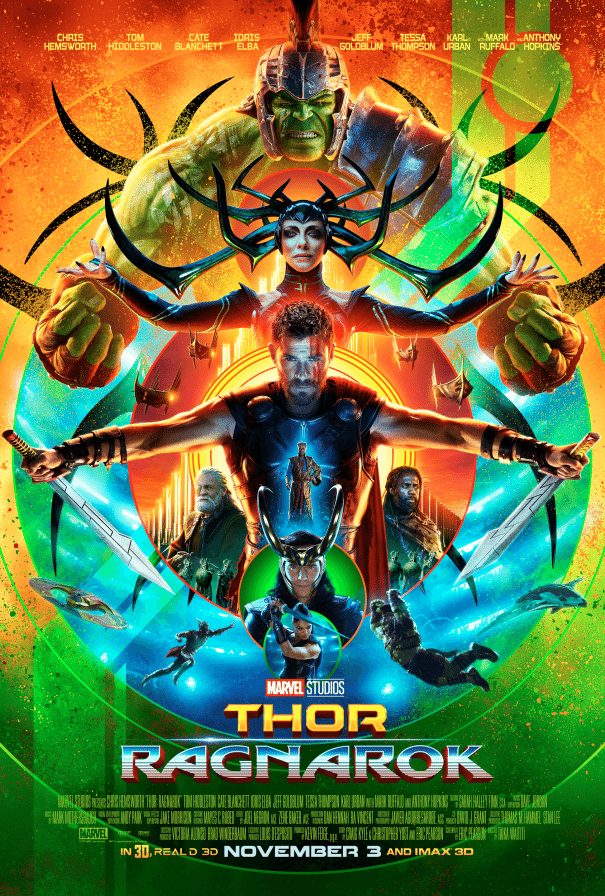 Marvel have yet to deliver a film that did not live up to its rich comic book history, or a film that did not warrant a must see theater experience. Thor: Raganrok will be no exception.
Thor: Ragnarok releases on November 3rd, 2017!
Mike Harris hails from the suburbs of Chicago and has been a fan for most of his life. Working as an industrial radiographer and raising a family with his wife take up most of his time, but there's always room for Star Wars books and podcasts! Just looking to give back to Star Wars and the fan community, it's been a source of fun and learning for him for so long.