Never a bad time to celebrate America in the movies and the best way to do that is to give a list of the best patriotic characters in film.
Because America rules, it's another episode of The Deucecast Movie Show!  Last week, Dave, Mikey, and #TwitterlessDrEarl, with special guest Lil G Ryfun, the pride of South TyTy Georgia, gave their lists of the most patriotic roles in movies… and a funny thing happened — they all seemed to be dudes.
So what better way to reconcile this blunder than to do an all female list of patriotic roles, which, like last week, is really just a list of awesome American characters in films that all the guys decided to dub "patriotic", but #Merica anyway.
First up, though, a rousing game of Ryan Phillippe, with everyone from Sigourney Weaver to one Christopher Pratt being called out.
Then, the list, which includes Mikey's total misunderstanding (and defense of Padme)… #TwitterlessDrEarl goes old school again… who won what award in Hidden Figures and The Help… Lil G Ryfun squeezes in a Nolan… Emily Blunt gets double action… an Amy Adams discussion and it's not from d$… and much more.
Where the movies discussed on this episode are streaming at the time of this recording:
The American President (Hulu)
Broadcast News (DirecTV)
Edge of Tomorrow (Live.Die.Repeat) (USA Network)
Erin Brockovich (fubo; DirecTV)
The Girl in White (1952) (fubo)
The Fast & Furious (fubo; Pluto TV)
Foxy Brown (The Criterion Channel)
Harriet (HBO Max)
Hidden Figures (FX Now)
Indiana Jones & the Kingdom of This Movie Sucks (Netflix)
Interstellar (FX Now)
League of Their Own (rental)
Lethal Weapon 3 (fubo)
Lethal Weapon 4 (fubo)
Live.Die.Repeat (Edge of Tomorrow) (USA Network)
Night at the Museum: Battle of the Smithsonian (Starz)
Raiders of the Lost Ark (Netflix)
Sicario (FX Now)
Silence of the Lambs (Amazon Prime)
Something the Lord Made (HBO Max)
Terminator 2: Judgement Day (fubo; Showtime)
Working Girl (DirecTV)
Zero Dark Thirty (IMDb TV)
---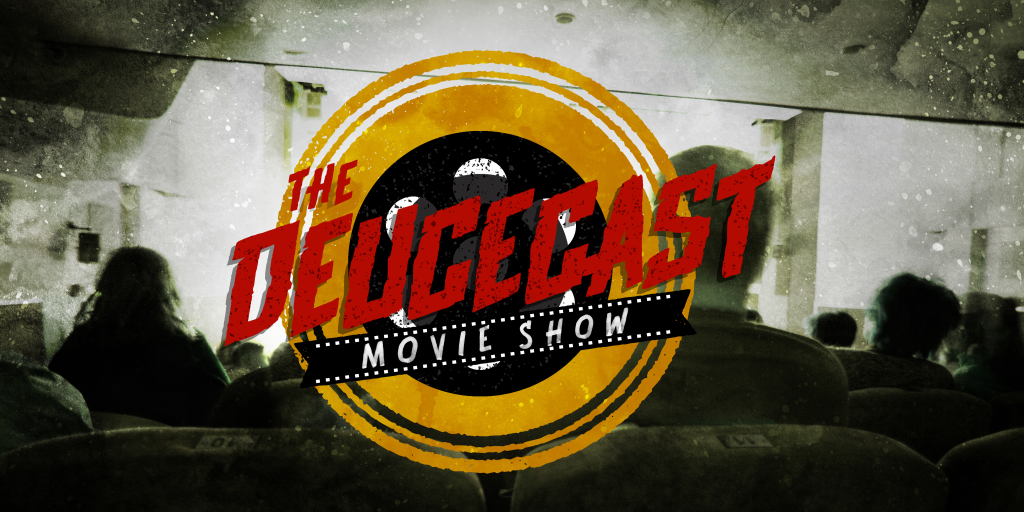 The Deucecast Movie Show is a podcast done by movie fans for movie fans of all kinds. Hosts Mikey, Dave, and featured friend of the show #TwitterlessDrEarl, along with a rotating cast of fun guests, discuss all sorts of movies–from new to old, fantastic to craptastic and everything in between.  Expect themed episodes, feature lists, favorite movies, and tournaments pitting movie against movie or actor against act because we love a good bracket. Play along with movie games like "Denzel" or "The Ryan Philippe Game," then participate in voting in the annual Deucie Awards and yell at us when someone defends a Damon Wayans movie as "nearly the perfect film." If you love movies, then you'll love The Deucecast Movie Show! We love to interact with our listeners so please subscribe to the podcast and send us an email, tweets, and comments as you listen at your leisure. The more the merrier, so thanks for tuning in!