Never a bad time to celebrate America in the movies and the best way to do that is to give a list of the best patriotic characters in film.
This year's July 4th has come and gone, but the guys at the Deucecast want to still celebrate America in the movies and the best way to do that is to give their list of the best patriotic characters in film. Dave, Mikey, and #TwitterlessDrEarl bring in Little G, coming in from New Brunscross, GA, to give the top five patriotic roles in movies.
Up first, a Rated R version of Box Office Mojo, then followed by the Top Five… including discussions on Young Indiana Jones… Jay Underwood… #TwitterlessDrEarl gets serious about justice… Mikey lauds the Jewel, the Stone, the Nile, and the Romance… Little G harkens the first mention of soccer legend Pele on the show… lots of Patriot titles… Dave picks the wrong Kirk… and much more.
Here are movies mentioned in this episode, and where they are streaming at time of recording:
Air Force One (Netflix)
Allan Quartermain & the Lost City of Gold (Vudu Free; Pluto TV)
Argo (fubo)
Cinderella Man (Starz)
Clear & Present Danger (fubo)
Clerks (Hoopla; Max Go)
Glory (fubo; Roku; Pluto TV; DirecTV)
Hunt for Red October (fubo; DirecTV; Sling)
Indiana Jones & the Last Crusade (Netflix)
Indiana Jones & the Temple of Doom (Netflix)
Jewel of the Nile (DirecTV)
Just Mercy (Hoopla)
King Solomon's Mine (Vudu Free; TubiTV)
Miracle (Disney+)
Mission Impossible (FX Now)
Mission Impossible: Fallout (Amazon Prime; Hulu)
Mr. Smith Goes to Washington (The Criterion Collection)
The Patriot (Hulu)
Patriot Game (Amazon Prime)
Patriot's Day (Netflix; WWE Network)
Raiders of the Lost Ark (Netflix)
Remo Williams: The Adventure Begins (TubiTV)
Romancing the Stone (DirecTV)
Star Trek (2009) (HBO Max)
To Kill a Mockingbird (Amazon Prime)
Top Secret (Showtime)
Twelve Angry Men (both 1957 & 1997 versions are for rental)
Victory (DirecTV)
Young Indiana Jones Chronicles (not streaming)
xXx (Fubo)
---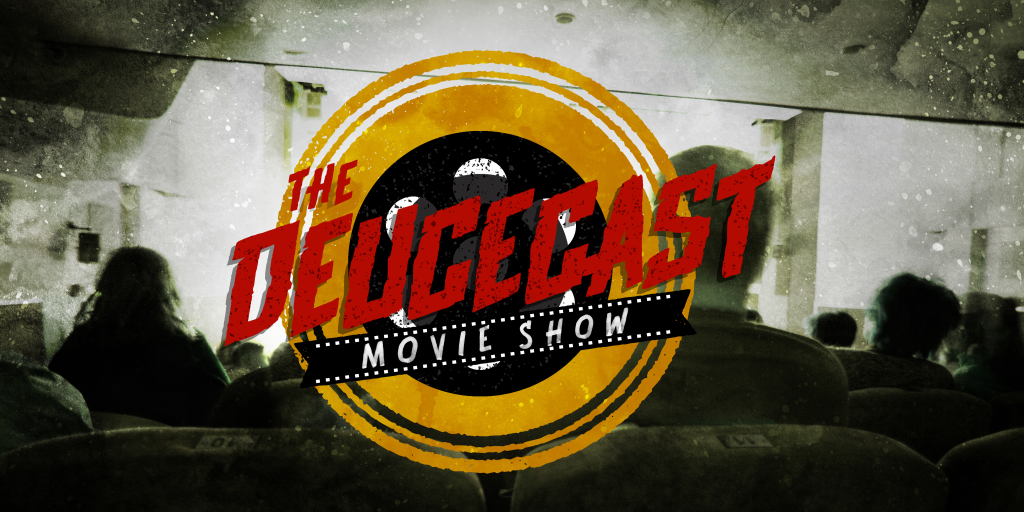 The Deucecast Movie Show is a podcast done by movie fans for movie fans of all kinds. Hosts Mikey, Dave, and featured friend of the show #TwitterlessDrEarl, along with a rotating cast of fun guests, discuss all sorts of movies–from new to old, fantastic to craptastic and everything in between.  Expect themed episodes, feature lists, favorite movies, and tournaments pitting movie against movie or actor against act because we love a good bracket. Play along with movie games like "Denzel" or "The Ryan Philippe Game," then participate in voting in the annual Deucie Awards and yell at us when someone defends a Damon Wayans movie as "nearly the perfect film." If you love movies, then you'll love The Deucecast Movie Show! We love to interact with our listeners so please subscribe to the podcast and send us an email, tweets, and comments as you listen at your leisure. The more the merrier, so thanks for tuning in!