It's gonna be may ReFlicktions as just about every movie that the Deucecast guys have seen this past month is discussed.
The summer season approaches! And if it's Mid May, we know that means… May ReFlicktions!  Dave, Mikey, and #TwitterlessDrEarl take on the movie reviews from all the films they've seen in the last several weeks.
Topics include more Streisand… a couple of terrible films… Cynthia Rhodes Updates… Terrible Andy Dick… Earl's Malick excitement… and Bong Joon Ho's filmography…
Nobody (in theaters)

Escape Plan 2: Hades (Amazon Prime)

Escape Plan: The Extractors (Amazon Prime

Far From the Madding Crowd (rental)

Division III: Football's Finest (Amazon Prime)

Barely Lethal (Showtime)

Spontaneous (Amazon Prime; Hulu; Epix)

Yentl (TubiTV)

Diabolique (Amazon Prime)

A Hidden Life (rental)

Blitz (TubiTV; Chicken Soup for the Soul's Crackle)

The New Mutants (HBO)

Thunderforce (Netflix)

Barking Dogs Never Bite (Hulu; TubiTV)

Mother (Hulu)

Mortal Kombat (HBO)

Unhinged (HBO)

The Courier (rental)

Love & Monsters (rental)

I Used to Go Here (HBO)

A Week Away (Netflix)

Enron: the Smartest Guys in the Room (Amazon Prime; TubiTV)

In the Earth (in theaters)

Battleship (HBO Max)

Runaway (Amazon Prime)

Life After Flash (Amazon Prime)

Identity Theft of Mitch Mustain (Amazon Prime)

Stowaway (Netflix)

Wild Mountain Thyme (Hulu)

The 13th

 Warrior (Hulu)

Crown Vic (Hulu; Crackle)

Fences (for rental)

Dreamgirls (HBO Max)

Ray (HBO Max)

Get On Up (Netflix)

American Wedding (Peacock)

Marshall (for rental)

Fatman (Hulu)

Synchronic (Netflix)

Without Remorse (Amazon Prime)

Kid Detective (Starz)

Marie Antoinette (HBO Max)

The Beguiled (HBO Max)

At Eternity's Gate (Netflix)
---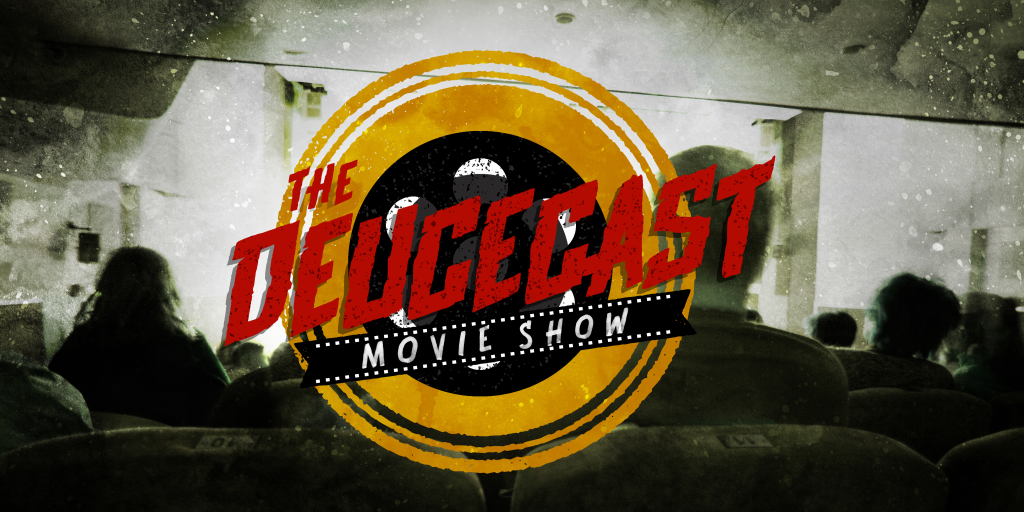 The Deucecast Movie Show is a podcast done by movie fans for movie fans of all kinds. Hosts Mikey, Dave, and featured friend of the show #TwitterlessDrEarl, along with a rotating cast of fun guests, discuss all sorts of movies–from new to old, fantastic to craptastic and everything in between.  Expect themed episodes, feature lists, favorite movies, and tournaments pitting movie against movie or actor against act because we love a good bracket. Play along with movie games like "Denzel" or "The Ryan Philippe Game," then participate in voting in the annual Deucie Awards and yell at us when someone defends a Damon Wayans movie as "nearly the perfect film." If you love movies, then you'll love The Deucecast Movie Show! We love to interact with our listeners so please subscribe to the podcast and send us an email, tweets, and comments as you listen at your leisure. The more the merrier, so thanks for tuning in!