We ring in the New Year with a huge amount of movies to discuss including a bunch of Bruce Willis movies that can barely be called movies.
The new year is here and it closes a Christmas holiday season… and in the interim, the Deucecast Movie Show crew saw a lot of movies. A lot of movies. Like, a lot a lot.
Jumping right in, ReFlicktions kicks off with the heaviest film of the night, "Promising Young Woman", and the tour de force performance of Carey Mulligan… then onto Mikey's Bruce Willisathon (not to be confused with the Nic Cageathon or Toyotathon)… Dr Earl's run of classic Christmas films… d$'s list of good and bad documentaries… Alabama stereotypes… seeing WW84 in theaters vs on the small screen… Pixar's latest… Chadwick Boseman's final performance… Tom Hanks pulling double duty…
And the final Top Five list for 2020…
Movies discussed:
Promising Young Woman (in theaters & on demand)… Motherless Brooklyn (HBO Max)… Between Two Ferns: The Movie (Netflix)… Bee Gees: How Can You Mend a Broken Heart (HBO Max)… Crossfire Christmas (Netflix)… Game Changers (Amazon Prime)… Godmothered! (Disney+)… The Postcard Killings (Amazon Prime)… Christmas Chronicles 2 (Netflix)… Run (Hulu)… Remember the Night (1940, Watch TCM)… Journey 2 The Mysterious Island (HBO Max)… Ghost in the Shell (Amazon Prime)… Freaky (in theaters & on demand)… Valley Girl (2020, Amazon Prime, Hulu, EPIX)… AVA (Netflix)… Greenland (on demand)… Klaus (Netflix)… The Stand at Paxton County (Netflix)… Alabama Snake (HBO Max)… You Cannot Kill David Arquette (Hulu)… The Cheaters (1945, Watch TCM)… Holiday Affair (1949, Watch TCM)… Christmas in Connecticut (1945, Watch TCM)… Boiler Room (HBO Max)… The Midnight Sky (Netflix)… Death to 2020 (Netflix)… Tesla (Hulu)… SOUL (Disney+)… You Don't Nomi (on demand)… Happy Happy Joy Joy (on demand)… The Last Blockbuster (on demand)… Guest House (Netflix)… The Wolf of Snow Hollow (on demand)… Save Yourselves (Hulu)… Wonder Woman 1984 (HBO Max and in theaters)… Kate Plays Christine (on demand)… I Used to Go Here (HBO Max)… Triple 9 (Netflix)… Castle in the Sky (HBO Max)… Sabrina (CBS All Access & Watch TMC)… Mulan (2020, Disney+)… On the Rocks (AppleTV+)… Ma Rainey's Black Bottom (Netflix)… Jodorowsky's Dune (on demand)… Greyhound (AppleTV+)… News of the World (in theaters)
Movies Featured in the first and only segment of "What You Talking About, Willis":
Catch 44 (Amazon Prime)
Extraction (TubiTV)
Precious Cargo (Amazon Prime)
Marauders (Netflix)
The Prince
First Kill (Netflix)
Hard Kill (Netflix)
Once Upon a Time in Venice (Hulu)
Airstrike (Amazon Prime; Hulu)
Acts of Violence (Netflix)
Reprisal (on demand)
Trauma Center (Amazon Prime; Hulu)
10 Minutes Gone (Amazon Prime)
Survive the Night (Amazon Prime)
---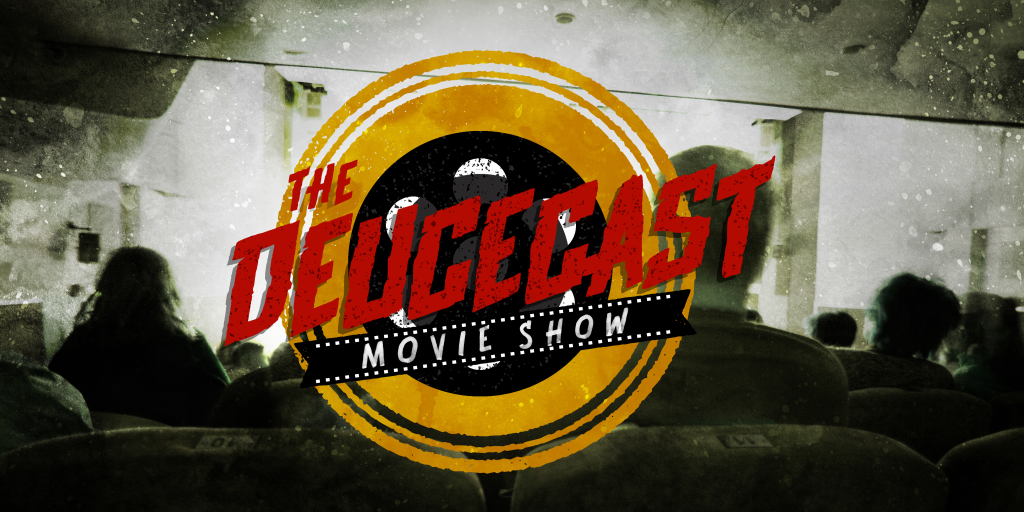 The Deucecast Movie Show is a podcast done by movie fans for movie fans of all kinds. Hosts Mikey, Dave, and featured friend of the show #TwitterlessDrEarl, along with a rotating cast of fun guests, discuss all sorts of movies–from new to old, fantastic to craptastic and everything in between.  Expect themed episodes, feature lists, favorite movies, and tournaments pitting movie against movie or actor against act because we love a good bracket. Play along with movie games like "Denzel" or "The Ryan Philippe Game," then participate in voting in the annual Deucie Awards and yell at us when someone defends a Damon Wayans movie as "nearly the perfect film." If you love movies, then you'll love The Deucecast Movie Show! We love to interact with our listeners so please subscribe to the podcast and send us an email, tweets, and comments as you listen at your leisure. The more the merrier, so thanks for tuning in!