It's time to put a bow on the Best of the Worst series and we do so with the best decade of movies, the 1980s.
After the Deucecast Crew — Mikey, Dave, & #TwitterlessButNotDiscordlessDrEarl — did the Best of the Worst of the 1970s, as well as the 90s, 00s, and 10s in previous episodes, it was time to wrap up the series with the one decade untouched… The 1980s.
Such a show can only be done with the right kind of guest, someone who can speak to the most enjoyable crap the 1980s has to offer — none other than the RetroZap Podfather RetroJoe Tavano, calling in from his Massachusetts Mobile Studio.
First up, the first edition of Rotten or Notten, picking which film is on the good side of 60% and which one is below it. Then, the guys give their list of good bad movies, including some gross trading cards… Corey & Corey… the glaive… Yeardley Smith, Casey Siemaszko, and Terry O'Quinn… Bad Tom Cruise… Jon Bon Jovi's Blaze of Glory… Fair is Fair… and so much more.
Films discussed, and where streaming at time of recording
Beastmaster (Amazon Prime)
Can't Buy me Love (HBO Max)
Cocktail (for rental)
Condorman (only in Mikey's imagination)
The Garbage Pail Kids Movie (only in RetroJoe's Memory)
Halloween III: Season of the Witch (Cinemax)
Hero at Large (for rental)
Howard the Duck (Peacock)
Krull (for rental)
License to Drive (for rental)
The Legend of Billie Jean (for rental)
Masters of the Universe (Starz)
Maximum Overdrive (for rental)
Oh God, You Devil (VUDU)
Rawhead Rex (for rental)
Silver Bullet (for rental)
Stroker Ace (Starz)
A View to Kill (for rental)
Watchers (unavailable)
Young Guns (Starz)
Young Guns II (Starz)
---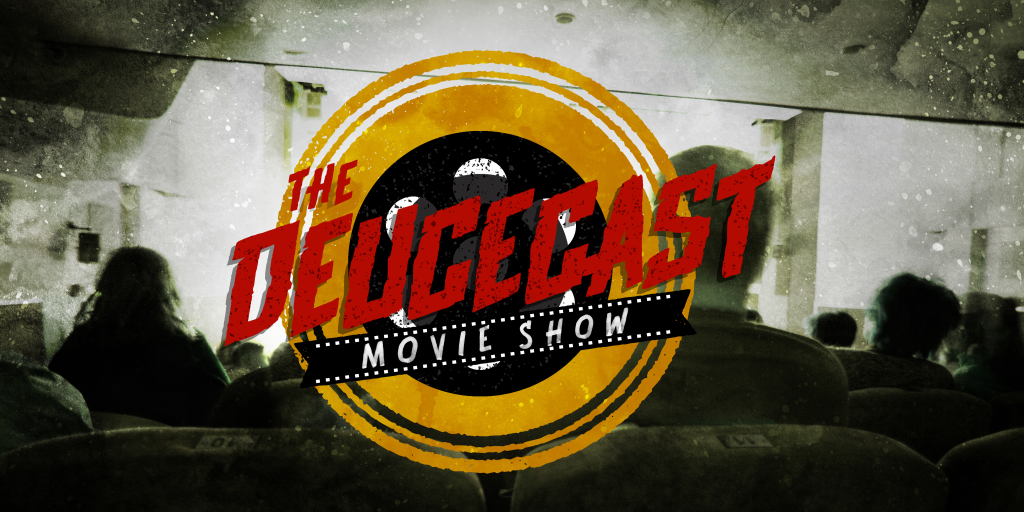 The Deucecast Movie Show is a podcast done by movie fans for movie fans of all kinds. Hosts Mikey, Dave, and featured friend of the show #TwitterlessDrEarl, along with a rotating cast of fun guests, discuss all sorts of movies–from new to old, fantastic to craptastic and everything in between.  Expect themed episodes, feature lists, favorite movies, and tournaments pitting movie against movie or actor against act because we love a good bracket. Play along with movie games like "Denzel" or "The Ryan Philippe Game," then participate in voting in the annual Deucie Awards and yell at us when someone defends a Damon Wayans movie as "nearly the perfect film." If you love movies, then you'll love The Deucecast Movie Show! We love to interact with our listeners so please subscribe to the podcast and send us an email, tweets, and comments as you listen at your leisure. The more the merrier, so thanks for tuning in!