A movie extravaganza for the month of August with over 40 movies discussed we leave no stone unturned by covering all the genres.
It's been a summer of movies… and perhaps not much else, which means Dave, Mikey, and #TwitterlessDrEarl have a massive amount to talk about in this month's ReFlicktions.  Over 40 films are talked about here, with discussions ranging from the careers of Daveed Diggs and Lin-Manuel Miranda to HBO not streaming properly to two of the worst films Mikey has seen in a long time, to Dave finishing his Elizabeth Olsen quest to why Viola Davis didn't like "The Help"
Here are the movies discussed, and where they are streaming:
Journey to the Center of the Earth (HBO Max)… Hamilton (Disney Plus)… The Last Black Man in San Francisco (Prime)… Miss Pettigrew Lives for a Day (Hulu)… The First American (Prime)… Blindspotting (HBO Max)… Necessary Evil: Super Villains of DC Comics (HBO Max)… War for a New Nation (Prime)… The Jesus Rolls (for rental)… Palm Springs (Hulu)… The Kings Highway (Prime)… The Old Guard (Netflix)… MacBeth (Prime)… Wyatt Earp (HBO Max)… Vivarium (Hulu)… Wyatt Earp (HBO Max)… Inside Llewyn Davis (Prime)… Harriett (HBO Max)… Destination Wedding (Prime)… Tel Aviv on Fire (Prime)… The Help (Netflix)… Brooklyn's Finest (Hulu)… Dune (Rewatch) (Hulu)… The Rental (for rental)… The Assistant (Hulu)… The Father of Invention (not streaming)… Guns Akimbo (Prime)… The Vast of Night (Prime)… The Painted Bird (for rental)… Train to Busan (Prime)… Watership Down (HBO Max)… The Black Hole (Disney+) (Rewatch)… Yellow Beard (Prime)… Valley Girls (Prime)… Alchemy (Prime)… More American Graffiti (Hulu; HBO Max)… All Things Must Pass (peacock)… Code 8 (Netflix)… Silent House (Hulu)…   My Spy (Prime)… American Pickle (HBO Max)… The Peanut Butter Falcon (Prime; Hulu)…
---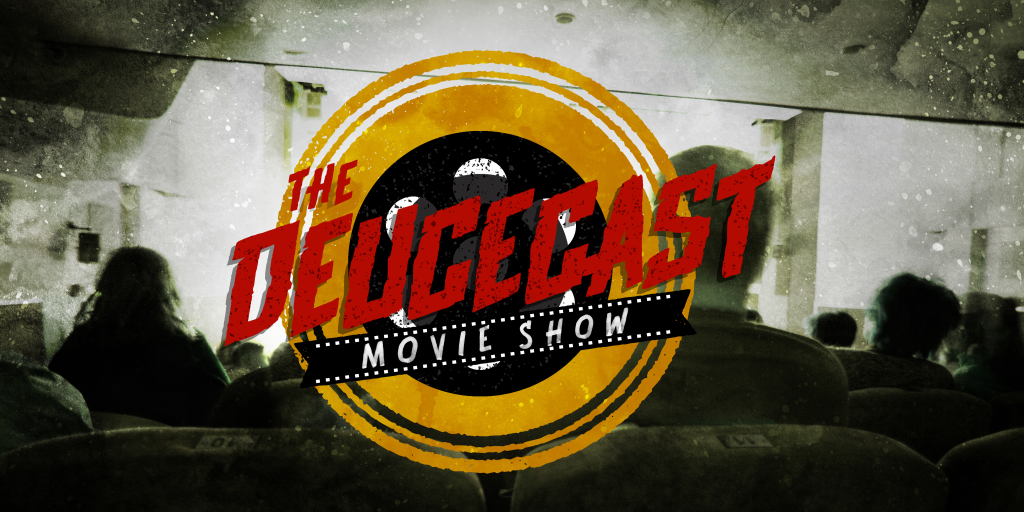 The Deucecast Movie Show is a podcast done by movie fans for movie fans of all kinds. Hosts Mikey, Dave, and featured friend of the show #TwitterlessDrEarl, along with a rotating cast of fun guests, discuss all sorts of movies–from new to old, fantastic to craptastic and everything in between.  Expect themed episodes, feature lists, favorite movies, and tournaments pitting movie against movie or actor against act because we love a good bracket. Play along with movie games like "Denzel" or "The Ryan Philippe Game," then participate in voting in the annual Deucie Awards and yell at us when someone defends a Damon Wayans movie as "nearly the perfect film." If you love movies, then you'll love The Deucecast Movie Show! We love to interact with our listeners so please subscribe to the podcast and send us an email, tweets, and comments as you listen at your leisure. The more the merrier, so thanks for tuning in!