As the summer roles on as does the ReFlicktions of the new and old movies that are streaming on all your favorite services.
Another few weeks have gone by in summer months, and another pile of movies to get through. And the crew to do it are the Deucecast Movie Show hosts, Mikey, Dave, and #TwitterlessDrEarl.
Amongst the many topics of discussion include the legacy of Delroy Lindo… the repetitive Delta Force theme… young Scott Baio movies… Burgess recommendations… #TwitterlessDrEarl experiences The Dude… Nick Swardson's affect on a movie… Mikey hates Pete Davidson… #TwitterlessDrEarl experiences a mid-sommar break… bad Disney movies… Dave loves him some Kevin James… and of course, much more. Plus the Top Five of the year so far!
The movies discussed and reviewed, in order (and streaming service where you can see them, at least at the time of recording)
The Vast of Night (Prime)… Maze Runner: The Death Cure (FX Now)… Artemis Fowl (Disney+)… Just Mercy (Hoopla)… Zapped! (Prime)… Delta Force (streaming)… The Hate U Give (HBO Max)… Knife in the Water (HBO)… United We Fan (Prime)… Skyline (Prime)… Long Gone Summer (ESPN+)… Da 5 Bloods (Netflix)… The Big Lebowski (Fubo; DirecTV)… Metro (HBO Max)… Back in the Day (Prime)… Footloose (2012; Prime)… Everything Beautiful is Far Away (Prime)… 7500 (Prime)… Crawl (Prime; Hulu)… The King of Staten Island (DirecTV; streaming)… Midsommar (Prime)… Memory: Origins of Alien (Crackle)… Athlete A (Netflix)… Jasper Mall (streaming)… Atlantis: The Lost Empire (Disney+)… Maleficent: Mistress of Evil (Disney+)… Carrie Pilby (Netflix)… Becky (Streaming)… Eurovision Song Contest: The Story of Fire Saga (Netflix)… The Hunt (Streaming)… The Assistant (Streaming)
---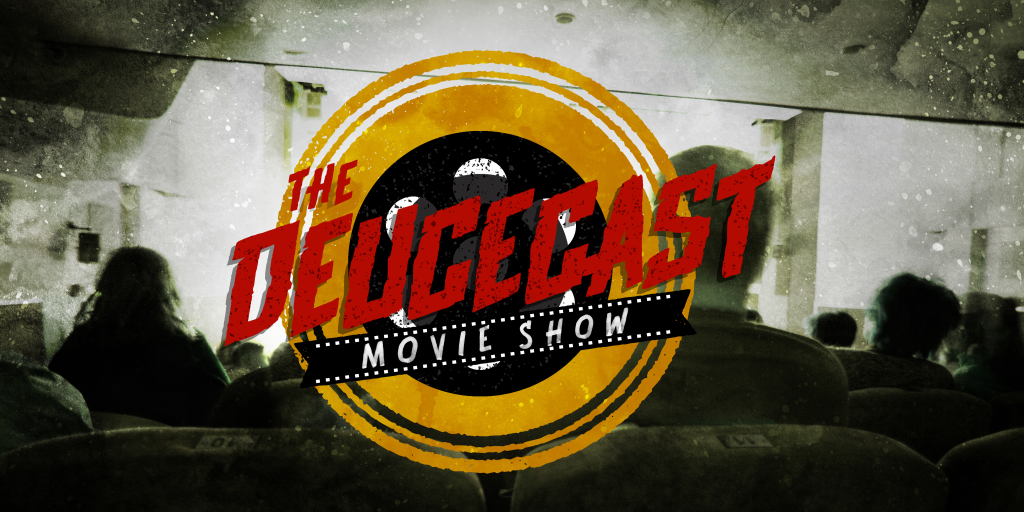 The Deucecast Movie Show is a podcast done by movie fans for movie fans of all kinds. Hosts Mikey, Dave, and featured friend of the show #TwitterlessDrEarl, along with a rotating cast of fun guests, discuss all sorts of movies–from new to old, fantastic to craptastic and everything in between.  Expect themed episodes, feature lists, favorite movies, and tournaments pitting movie against movie or actor against act because we love a good bracket. Play along with movie games like "Denzel" or "The Ryan Philippe Game," then participate in voting in the annual Deucie Awards and yell at us when someone defends a Damon Wayans movie as "nearly the perfect film." If you love movies, then you'll love The Deucecast Movie Show! We love to interact with our listeners so please subscribe to the podcast and send us an email, tweets, and comments as you listen at your leisure. The more the merrier, so thanks for tuning in!