It's the Ultimate Edition of the monthly drop of ReFlicktions that helps you decide to what to watch and what not to watch.
Sometimes you just need the smooth, cool sounds of Mikey, Dave, and #TwitterlessDrEarl to take you away from the madness for 90 minutes with some ReFlicktions The Ultimate Edition, and that is what they are here for!
Especially when talking about new movies. Mikey talks about his 39 movies seen… #TwitterlessDrEarl finally sees a modern classic from Nolan… Dave catches some old flicks… the madness of two men in a lighthouse… a rated X film… the ultimate edition of a bad movie (can it be better?)… #TwitterlessDrEarl meets The Rock… Mikey dives into Studio Ghibli… and another Malick snoozefest…
The movies discussed in this episode and where they are streaming at recording time:
Alien 3 (HBO Max)
Bad Education (HBO Max)
Batman v Superman Dawn of Justice Ultimate Edition (theatrical version: HBO Max… Ultimate Edition: Movies Anywhere)
Black & Blue (Starz)
Black Sunday (Prime)
Blow the Man Down (Prime)
Come to Daddy (Prime)
The Disappearance at Clifton Hill (Hulu)
Extraction (Netflix)
Fast Color (Prime / Hulu)
The Girl in White (AMC)
Hula Gods (nope)
In Search of the Last Action Hero (Prime)
The Lighthouse (Prime)
Lost Soul: The Doomed Journey of Richard Stanley's Island of Dr. Moreau (Prime)
The Lovebirds (Netflix)
Lucy in the Sky (HBO Max)
Midnight Cowboy (Hoopla)
Nausicaa of the Valley of the Wind (HBO Max)
Never Surrender: A Galaxy Quest Documentary (Prime)
Nighthawks (Prime)
Pathology (Prime / Hulu)
Polytechnique (Prime)
The Power of Glove (Prime)
Rocketman (Prime / Hulu)
The Rundown (Cinemax)
Song to Song (Prime)
To Catch a Thief (Prime)
The Vast of Night (Prime)
---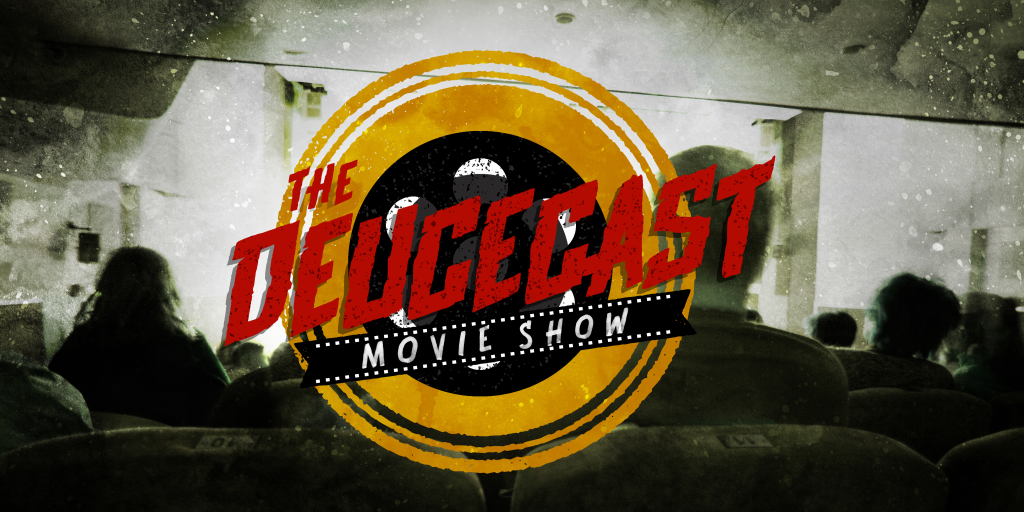 The Deucecast Movie Show is a podcast done by movie fans for movie fans of all kinds. Hosts Mikey, Dave, and featured friend of the show #TwitterlessDrEarl, along with a rotating cast of fun guests, discuss all sorts of movies–from new to old, fantastic to craptastic and everything in between.  Expect themed episodes, feature lists, favorite movies, and tournaments pitting movie against movie or actor against act because we love a good bracket. Play along with movie games like "Denzel" or "The Ryan Philippe Game," then participate in voting in the annual Deucie Awards and yell at us when someone defends a Damon Wayans movie as "nearly the perfect film." If you love movies, then you'll love The Deucecast Movie Show! We love to interact with our listeners so please subscribe to the podcast and send us an email, tweets, and comments as you listen at your leisure. The more the merrier, so thanks for tuning in!