It's that time again for ReFlicktions with The Deucecast guys bringing you all the movies they've seen last month.
Perhaps some of the country is opening again, but the Deucecast guys have never closed, back again for another week of ReFlicktions, with all the movies seen in the last few weeks. Mikey is better living through chemistry on some painkillers for a kidney stone, Dave from the office with the kid who keeps appearing, and #TwitterlessDrEarl ready to lay out his huge list of films.
Among the Topics:
The rise and fall and fall and fall of Travolta's career… Sully's boring life… a doc that Dave loves… #TwitterlessDrEarl isn't impressed with classic horror… Mikey takes on the docs… weird Netflix flicks… classic Gene Hackman… tennis flicks… cleaning out the DVR… and more Gerard Butler
Aguirre: The Wrath of God (Prime)
Angel Has Fallen (Netflix)
Attack the Block (DirecTV / Crackle)
Bad Education (HBO)
Blinded by the Light (HBO / Hulu)
Comic Book Confidential (Prime)
The Death of Dick Long (VOD)
Drop Zone (Crackle)
Extraction (Netflix)
The French Connection (Starz)
The Hospital (Prime)
In a Valley of Violence (HBO)
John McEnroe: In the Realm of Perfection (Prime)
The Kitchen (HBO)
The Lighthouse (Prime)
Literally, Right Before Aaron (Hulu)
Never Surrender: A Galaxy Quest Documentary (Prime)
Phantasm (Prime)
Platform (Netflix)
Rosemary's Baby (Prime / Hulu)
The Scheme (HBO)
Sully (DirecTV)
Three Identical Strangers (Hulu)
To All the Boys: P.S. I Still Love You (Netflix)
Trolls World Tour (VOD)
The Wild & Wonderful World of Whites of West Virginia (Prime)
The Willoughbys (Netflix)
The Wolfpack (Hulu)
---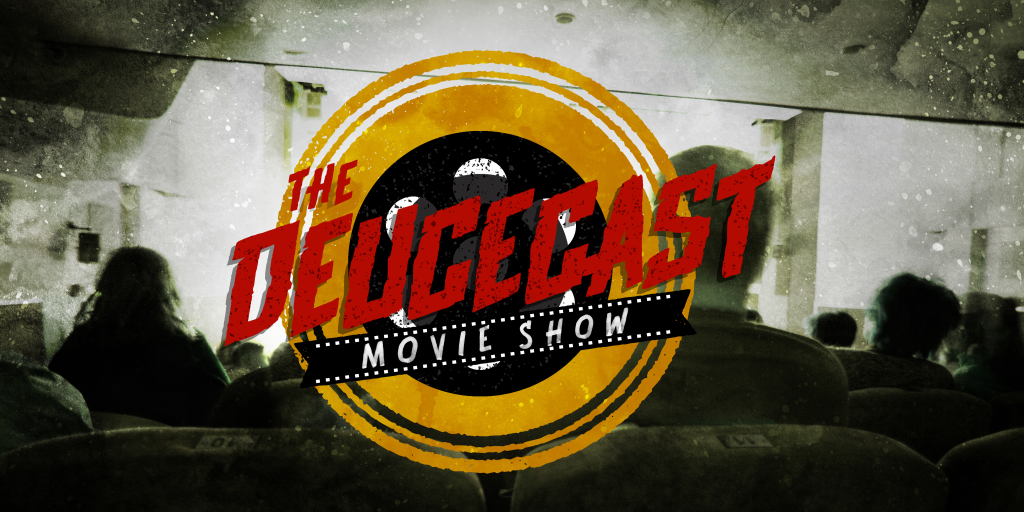 The Deucecast Movie Show is a podcast done by movie fans for movie fans of all kinds. Hosts Mikey, Dave, and featured friend of the show #TwitterlessDrEarl, along with a rotating cast of fun guests, discuss all sorts of movies–from new to old, fantastic to craptastic and everything in between.  Expect themed episodes, feature lists, favorite movies, and tournaments pitting movie against movie or actor against act because we love a good bracket. Play along with movie games like "Denzel" or "The Ryan Philippe Game," then participate in voting in the annual Deucie Awards and yell at us when someone defends a Damon Wayans movie as "nearly the perfect film." If you love movies, then you'll love The Deucecast Movie Show! We love to interact with our listeners so please subscribe to the podcast and send us an email, tweets, and comments as you listen at your leisure. The more the merrier, so thanks for tuning in!