For a movie to instantly grab you it takes something special right off the bat so we celebrate that this week with our favorite movie opening sequences.
Another week, another episode from Quarantine Central, and Mikey, Dave, and #TwitterlessDrEarl. First up, a random game of See This Not That with 80s movie stars… and to bring in more movies and more opinions, it's the pride of St. Simon's Island, Georgia, that being Scottie Ryfun… and what's better than one Ryfun?  Ice cream. But in lieu of having ice cream, how about another Ryfun?  Lil G Ryfun returns again (and even has his pic on the website!)
Finally, to the Top Five… One of the most crucial parts of any film is the beginning, and the guys want to give their Favorite Movie Opening Sequences of All Time.
Also randomly discussed… Truman Capote… Ziro the Hutt… Annie Hall… the pretty of Ana de Armas… the early acting of Katie Heigl… JCVD's birthright… Leonard Nimoy's kid show… when Ryfun woke up Danny Glover… the old man that is Lil G Ryfun… Dave sees Star Wars on HBO…
These are the movies discussed, and where they are streaming at the time of recording:
2001: A Space Odyssey (DirecTV)
Baby Driver (FX Now)
Blade Runner (Netflix)
Close Encounters of the Third Kind (Showtime)
The Dark Knight (DirecTV)
Ghostbusters (for rental)
The Godfather (for rental)
Indiana Jones & the Temple of Doom (Netflix)
Indiana Jones & the Last Crusade (Netflix)
Inglorious Basterds (Netflix)
Jaws (DirecTV; Cinemax)
Kiss Kiss Bang Bang (for rental)
Lethal Weapon 3 (STARZ)
The Lion King (Disney+)
Minority Report (Netflix)
Mission Impossible III (for rental)
National Lampoon's Christmas Vacation (Hulu)
Police Story (Criterion Channel; Kanopy)
Quantum of Solace (HBO)
Pulp Fiction (STARZ)
Raiders of the Lost Ark (Netflix)
Saving Private Ryan (DirecTV)
Scream (Showtime)
Seems Like Old Times (Crackle)
Star Wars: The Voyage Home (Disney+)
Up (Disney+)
---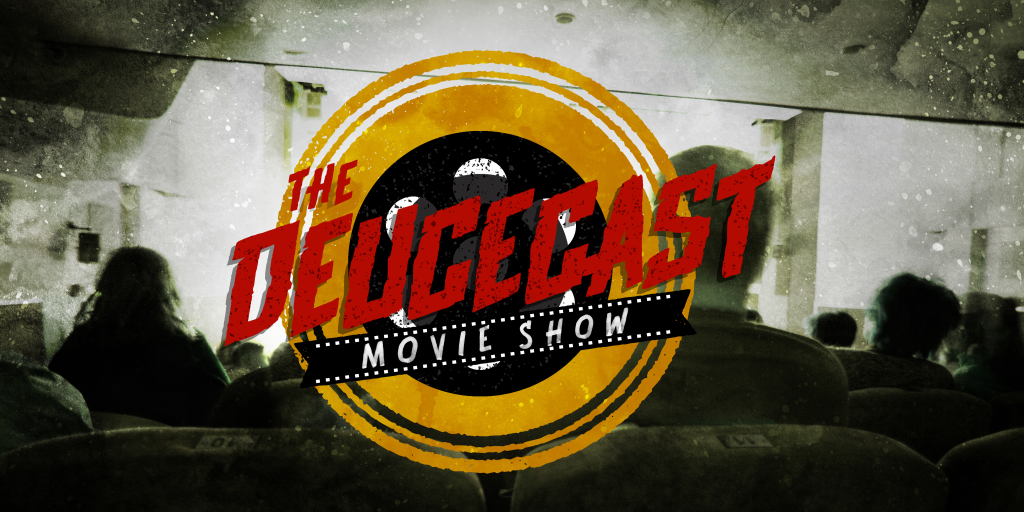 The Deucecast Movie Show is a podcast done by movie fans for movie fans of all kinds. Hosts Mikey, Dave, and featured friend of the show #TwitterlessDrEarl, along with a rotating cast of fun guests, discuss all sorts of movies–from new to old, fantastic to craptastic and everything in between.  Expect themed episodes, feature lists, favorite movies, and tournaments pitting movie against movie or actor against act because we love a good bracket. Play along with movie games like "Denzel" or "The Ryan Philippe Game," then participate in voting in the annual Deucie Awards and yell at us when someone defends a Damon Wayans movie as "nearly the perfect film." If you love movies, then you'll love The Deucecast Movie Show! We love to interact with our listeners so please subscribe to the podcast and send us an email, tweets, and comments as you listen at your leisure. The more the merrier, so thanks for tuning in!