As we are all adjusting to our new normal of self isolation for the protection of mankind there is no better time to stream movies.
The Deucecast Movie Show is here and ready to fill your quarantined earholes with lots of fun goodness and movie magic! And bringing back a long standing tradition, perhaps more important now than ever, is the Islands in the Streaming episode.  Mikey, Dave & Dr Earl bring forth their favorite picks for films to stream while you are stuck safe at home.
Need a drama? Try Chinatown.  Need to laugh? What about Vacation? Want some true life? Check out Paradise Lost.  Plus 27 more films to choose from, and where to find them.
Here's where you can find the movies discussed…
All the Bright Places (Netflix)
Always (Starz)
Bolt (Disney+)
A Boy Named Charlie Brown (Hulu)
Chinatown (Starz)
Crouching Tiger Hidden Dragon (Netflix)
Dr. No (DirecTV Stream)
Equalibriam (Netflix)
Happy Death Day (HBO)
Innerspace (Cinemax)
John Carter (Disney+)
The King of Kong: A Fistful of Quarters (Starz)
Kingpin (Amazon Prime, Netflix)
Kumiko the Treasure Hunter (Kanopy)
Mary Poppins Returns (Disney+)
Miracle on 34th Street (Disney+)
National Lampoon's Vacation (Hulu)
Pan's Labyrinth (Netflix; Starz)
Paradise Lost: The Child Murders of Robin Hood Hills (Amazon Prime)
Parenthood (Starz)
Reality Bites (HBO)
The Rundown (HBO)
Searching for Sugarman (Netflix)
Snow White & the Seven Dwarfs (Disney+)
Spider-man: Into the Spiderverse (Netflix)
Sunshine Cleaning (Amazon Prime)
There Will Be Blood (Netflix)
Vertigo (Starz)
When We First Met (Netflix)
12 Monkeys (Showtime)
---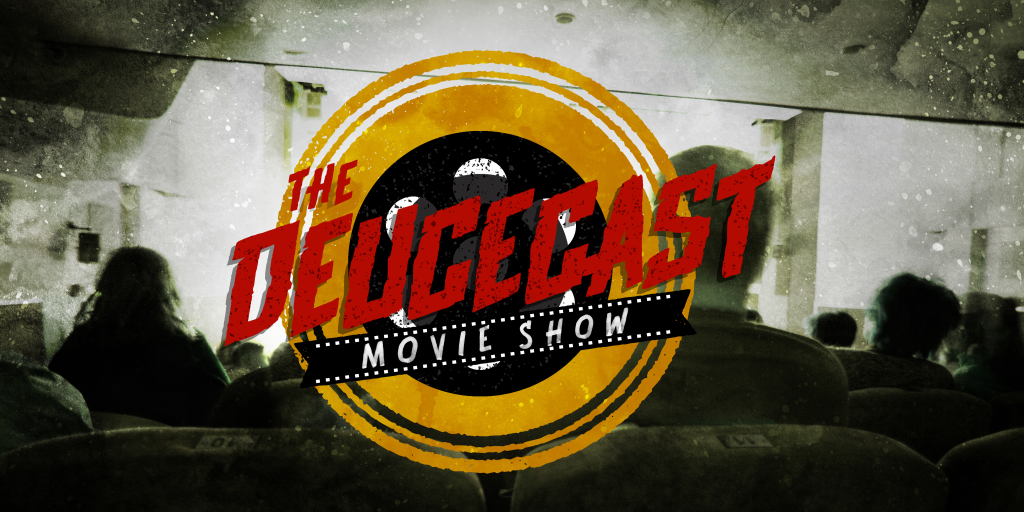 The Deucecast Movie Show is a podcast done by movie fans for movie fans of all kinds. Hosts Mikey, Dave, and featured friend of the show #TwitterlessDrEarl, along with a rotating cast of fun guests, discuss all sorts of movies–from new to old, fantastic to craptastic and everything in between.  Expect themed episodes, feature lists, favorite movies, and tournaments pitting movie against movie or actor against act because we love a good bracket. Play along with movie games like "Denzel" or "The Ryan Philippe Game," then participate in voting in the annual Deucie Awards and yell at us when someone defends a Damon Wayans movie as "nearly the perfect film." If you love movies, then you'll love The Deucecast Movie Show! We love to interact with our listeners so please subscribe to the podcast and send us an email, tweets, and comments as you listen at your leisure. The more the merrier, so thanks for tuning in!