Summer camps and festivals are a classic movie subject matter and this year we get Midsommar.
It's the throes of Summer… it's Midsommar, as it were.  And Mikey and Dave are joined by a returning world traveler, #Twitterless Dr Earl, to discuss another round of films seen in the last few weeks.
Discussions including Tim Burton's falling star… Big budget flops of 2019… Zendaya as MJ in Spider-Man.. The entire Child Play franchise… What's a Forky… Dr Earl's pretentious corner… ESPN's 30 for 30s… Sandler and Aniston… d$'s 1000th film…
Movies discussed & reviewed:
Men in Black International… The Goodbye Girl… The Parallax View… How to Train Your Dragon: The Hidden World… At Eternity's Gate… Set it Up… Dumbo… Spider-Man Far From Home… Murder Mystery… Toy Story 4… 1776… 30 for 30: From Elway to Marino… 30 for 30: The U Part 2… Child's Play… Crazy Rich Asians… The Good Shepherd… Rim of the World… Mixed Nuts… Midsommar… 30 for 30: The Good, The Bad, & the Hungry
---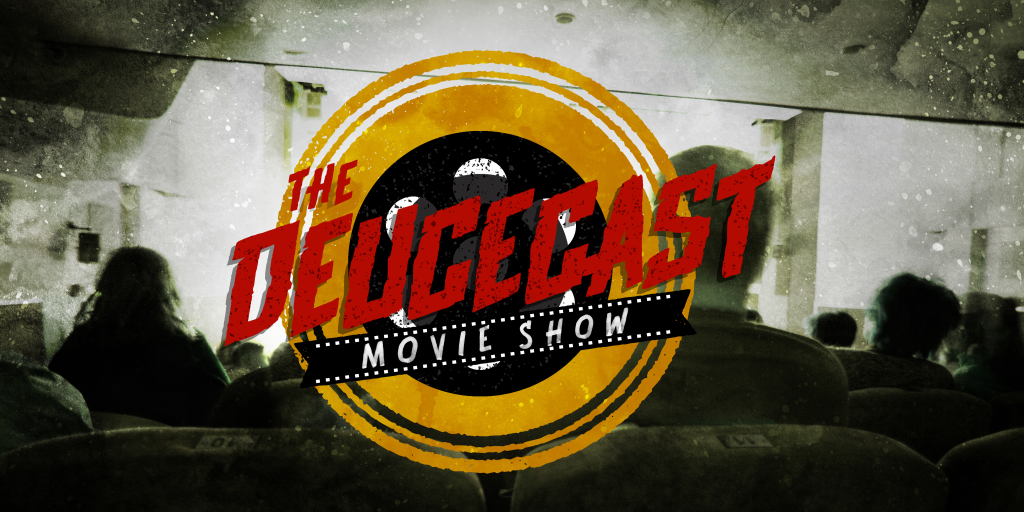 The Deucecast Movie Show is a podcast done by movie fans for movie fans of all kinds. Hosts Mikey, Dave, and featured friend of the show #TwitterlessDrEarl, along with a rotating cast of fun guests, discuss all sorts of movies–from new to old, fantastic to craptastic and everything in between.  Expect themed episodes, feature lists, favorite movies, and tournaments pitting movie against movie or actor against act because we love a good bracket. Play along with movie games like "Denzel" or "The Ryan Philippe Game," then participate in voting in the annual Deucie Awards and yell at us when someone defends a Damon Wayans movie as "nearly the perfect film." If you love movies, then you'll love The Deucecast Movie Show! We love to interact with our listeners so please subscribe to the podcast and send us an email, tweets, and comments as you listen at your leisure. The more the merrier, so thanks for tuning in!