May is often the start of the Summer Movies and with Avengers: Endgame still out, a live action Pokemon movie, and new John Wick it's never more true.
With a heaping helping of movie reviews, it's another ReFlicktions episode!  Mikey, Dave and #TwitterlessDrEarl recap the list of movies they've seen in the last month… including one series stretch of hard hitting documentaries, hard hitting Ned Beatty, and Wick, John Wick.
Topics include… Donald Glover's latest… a Sam Elliott double feature… Dave catches a missing Tarantino… Dr Earl goes way back… Zac Efron plays evil… the crap that Mikey and Dave goes through for Avengers… bad Sandy Bullock… Mikey gets sappy… and John Wick adds to his body count.
Plus, the new top five for the year.
Movies discussed:
Avengers Endgame… Guava Island… King of Kings… Rosenkrantz & Guildenstern are Dead… Road House… The Hero… A Star is Born (1955)… Jackie Brown… Roxanne… The Adventures of Robin Hood (1938)… The Dirt… Missing Link… Hollywood Canteen (1944)… Extremely Wicked, Shockingly Evil and Vile… Curse of La Llorna… The Sisters Brothers… Amazing Grace… At the Heart of Gold: Inside the USA Gymnastics Scandal (doc)… Deliverance… Tolkien… 4 Little Girls (doc)… Animal Kingdom… Love Potion No. 9… Free Solo (doc)… Mid90s… Permission… The Ranger… Digging for Fire… Den of Thieves… Terms of Endearment… Detective Pikachu… John Wick Chapter 3: Parabellum…
---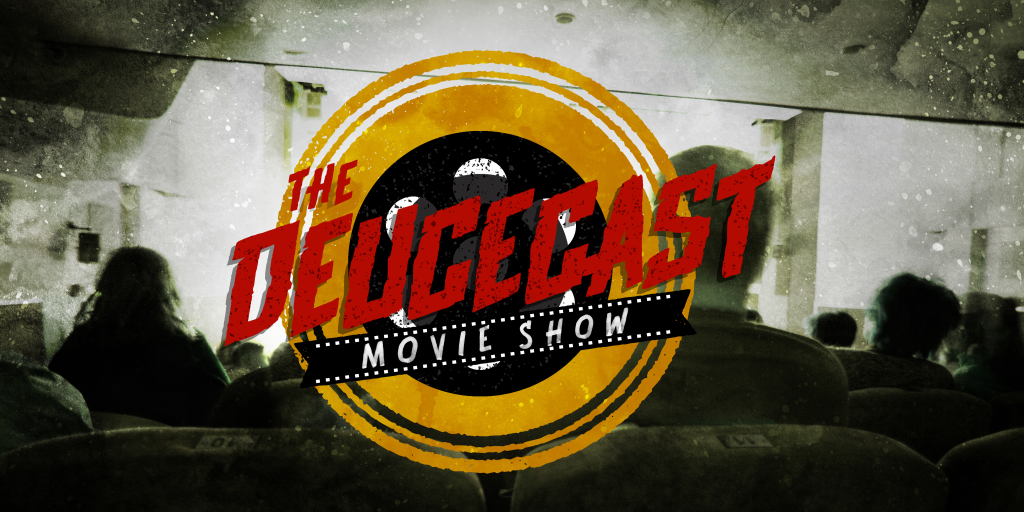 The Deucecast Movie Show is a podcast done by movie fans for movie fans of all kinds. Hosts Mikey, Dave, and featured friend of the show #TwitterlessDrEarl, along with a rotating cast of fun guests, discuss all sorts of movies–from new to old, fantastic to craptastic and everything in between.  Expect themed episodes, feature lists, favorite movies, and tournaments pitting movie against movie or actor against act because we love a good bracket. Play along with movie games like "Denzel" or "The Ryan Philippe Game," then participate in voting in the annual Deucie Awards and yell at us when someone defends a Damon Wayans movie as "nearly the perfect film." If you love movies, then you'll love The Deucecast Movie Show! We love to interact with our listeners so please subscribe to the podcast and send us an email, tweets, and comments as you listen at your leisure. The more the merrier, so thanks for tuning in!