Often called America's Pastime get ready to swing for the fences and reminiscence about some favorite Baseball Movie Scenes.
Batter up!!  The baseball season is in full swing, with the oil of the leather gloves, the seams of the baseball, the smell of the fresh cut grass, and the nonsensical nonsense of hosts Mikey and Dave for another exciting episode of The Deucecast!
To discuss baseball, however, they need to get in someone who has some credibility — like baseball author, Royals enthusiast and new Friend of the Show Ethan Bryan!
The guys discuss baseball from the outset, including Ethan's love of baseball and baseball movies.
Then, the topic at hand is Top Five Baseball Scenes, and the guys celebrate films and key scenes from movies like Major League (Taylor bunts!) and Bull Durham (a place setting…) and even a Few Good Men (you're charging him with possession of a condiment?)
So get your popcorn and cracker jacks, and enjoy the show since we'll always come back.
---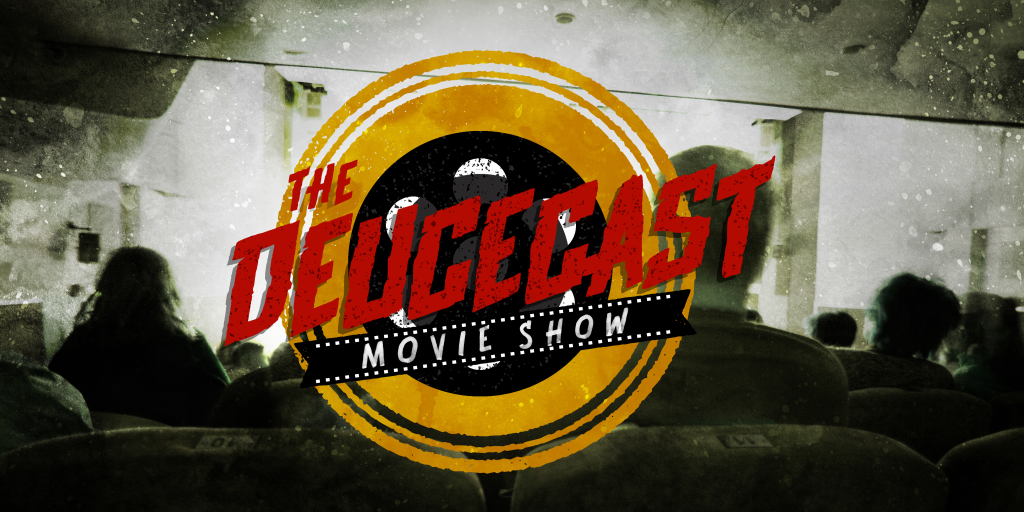 The Deucecast Movie Show is a podcast done by movie fans for movie fans of all kinds. Hosts Mikey, Dave, and featured friend of the show #TwitterlessDrEarl, along with a rotating cast of fun guests, discuss all sorts of movies–from new to old, fantastic to craptastic and everything in between.  Expect themed episodes, feature lists, favorite movies, and tournaments pitting movie against movie or actor against act because we love a good bracket. Play along with movie games like "Denzel" or "The Ryan Philippe Game," then participate in voting in the annual Deucie Awards and yell at us when someone defends a Damon Wayans movie as "nearly the perfect film." If you love movies, then you'll love The Deucecast Movie Show! We love to interact with our listeners so please subscribe to the podcast and send us an email, tweets, and comments as you listen at your leisure. The more the merrier, so thanks for tuning in!