Dave, Mikey, & Twitterless Dr. Earl invite Jeremy Burgess on to discuss the buzzworthy movie A Star is Born along with the other movies they've seen lately.
The fall movie season is upon us, as the Oscar contenders slowly begin to roll out. And of course, the one that everyone has seen a trailer for, oh, about 73,833 times, is A Star is Born with Bradley Cooper and Lady Gaga.And who better to discuss such a movie than Mikey, Dave and #TwitterlessDrEarl… or better yet, bringing in Friend of the Show, A24 megastar and independent filmmaker, Jeremy Burgess!
---
First up, though, the ReFlicktions roll out, listing all the movies the guys have seen in the last month or so… including discussions on a new Predator… He-Man history… How Nic Cage came and gave without taking… Kevin Hart double features… the brilliance of Robin Williams… horse malarkey… Jack Black in a not-Goosebumps Goosebumps… Mikey's new Hitchcock obsession… Dave's Judy Greer disappointment… Earl's one movie…
Then, the movies selected in this year's MikeTober, assigned to Mikey to watch for the Halloween episode (dropping October 24th), featuring submissions by Dave & Earl, Burgess and Friend of the Show No Just Clay…
And finally, Burgess and Dave give their opinions on "dAve Star is Burge", where they recap the 1937, the 1954, the 1976 and 2018 versions of A Star is Born (with #Twitterless Dr Earl tossing in a thought here and there too!)
Movies reviewed/discussed:
The Predator… The Power of Greyskull (doc)… White Boy Rick… Now More Than Ever: Chicago… Mandy… Night School… Ride Along 2… Hot Summer Nights… Revenge (2017)… A Simple Favor… Hold the Dark… Minding the Gap… Robin Williams: Come Inside My Mind (doc)… Fitzcarraldo… Lean on Pete… The House with a Clock in the Walls… Shadow of a Doubt (1953)… Rear Window… Rope… Adventures in Public School… Goodbye Christopher Robin… Lost in Translation… Taking of Pelham One-Two-Three… The Nun… The Meg… Eighth Grade…  Blindspotting
---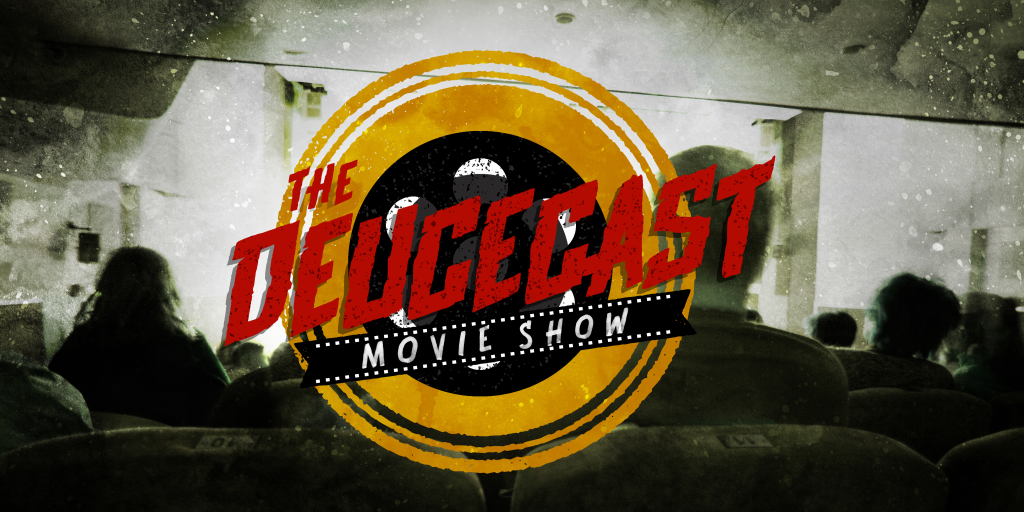 click banner for all episodes and homepage
The Deucecast Movie Show is a podcast done by movie fans for movie fans of all kinds. Hosts Mikey, Pinky, and Dave, along with a rotating cast of fun guests, discuss all sorts of movies–from new to old, fantastic to craptastic and everything in between.  Expect themed episodes, feature lists, favorite movies, and also single-film focuses. Play with movie games like "Denzel" or "The Ryan Philippe Game," then participate in voting in the annual Deucie Awards and yell at us when someone defends a Damon Wayans movie as "nearly the perfect film." If you love movies, then you'll love The Deucecast Movie Show!
We love to interact with our listeners so please subscribe to the podcast and send us an email, tweets, and comments as you listen at your leisure. The more the merrier, so thanks for tuning in!
The Deucecast Movie Show #348: A ReFlicktion Star is Born