Dave, Mikey, and Pinky are joined by friend of the show Aussie Nathan to discuss all things Australian centric in movies.
G'day mates!  It's another edition of The Deucecast Movie Show, this time with Mikey, Dave, and Pinky tossing more shrimp on the barbie, and their first Australian Fan, Listener Nathan. Listener Nathan is koala'ing in not from Australia, but from somewhere more exotic – Iowa.
---
Kicking off the episode is Birthday movies ("Yor, the Hunter of the Future" is how old?), then a lowdown on Australian cinema from Listener Nathan.
How quickly do movies arrive there from the United States? Hot Australian Manatee talk from Mikey. An overview on Australian geography. Fave film genres from down under. Listener Nathan's trips to the Motherland.  Australian actors who should be huge in America.  Highwayman Jacko. Big TV shows from the area. And we know that Deucecast is Australian for "Podcast", but is Foster's really Australian for "beer"?
And then, a Top Five on Australian movies… from Hugh Jackman to Kangaroo Jack to Mad Max to ABBA songs to Quigley Down Under and everything in between.
---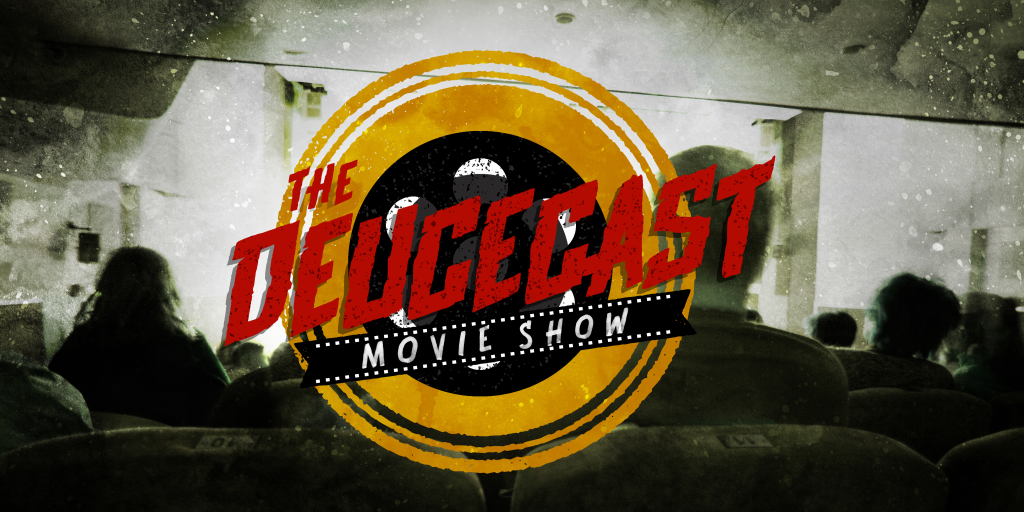 click banner for all episodes and homepage
The Deucecast Movie Show is a podcast done by movie fans for movie fans of all kinds. Hosts Mikey, Pinky, and Dave, along with a rotating cast of fun guests, discuss all sorts of movies–from new to old, fantastic to craptastic and everything in between.  Expect themed episodes, feature lists, favorite movies, and also single-film focuses. Play with movie games like "Denzel" or "The Ryan Philippe Game," then participate in voting in the annual Deucie Awards and yell at us when someone defends a Damon Wayans movie as "nearly the perfect film." If you love movies, then you'll love The Deucecast Movie Show!
We love to interact with our listeners so please subscribe to the podcast and send us an email, tweets, and comments as you listen at your leisure. The more the merrier, so thanks for tuning in!
The Deucecast Movie Show #342: The Australian Episode