Dave and Mikey are joined by Jennifer Novotny to discuss our favorite Road Trip Movies.
It's the best movie podcast you'll hear when you hear this movie podcast. The Deucecast Movie Show returns, with Mikey and Dave discussing their favorite Road Trip movies.  But when it comes to road trips, the more the merrier, so why not invite on the show's favorite Amish Child — Jennifer Novotny of The Divas Dish Diz podcast!
---
Jenn joins the gang first for a round of Chronology — one of the worst games the show has ever had, in all honestly… but it gets even better in the Top Five list, with great traveling films like Vacation and Midnight Run and Over the Top and, of course, Road Trip… plus a great quick discussion on John Cho's acting.
---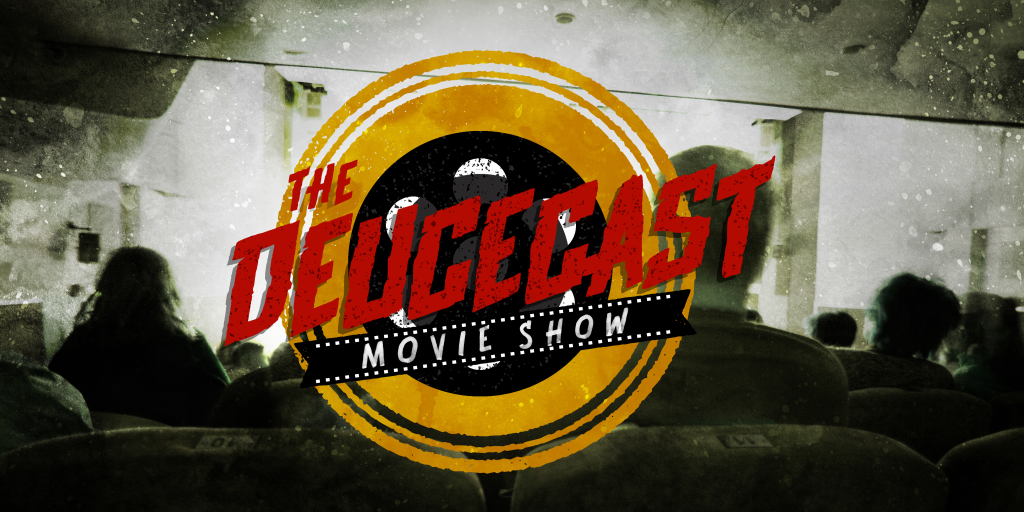 click banner for all episodes and homepage
The Deucecast Movie Show is a podcast done by movie fans for movie fans of all kinds. Hosts Mikey, Pinky, and Dave, along with a rotating cast of fun guests, discuss all sorts of movies–from new to old, fantastic to craptastic and everything in between.  Expect themed episodes, feature lists, favorite movies, and also single-film focuses. Play with movie games like "Denzel" or "The Ryan Philippe Game," then participate in voting in the annual Deucie Awards and yell at us when someone defends a Damon Wayans movie as "nearly the perfect film." If you love movies, then you'll love The Deucecast Movie Show!
We love to interact with our listeners so please subscribe to the podcast and send us an email, tweets, and comments as you listen at your leisure. The more the merrier, so thanks for tuning in!
The Deucecast Movie Show #339: Road Trip Movies