Won't you be our neighbor as Dave, Mikey, and Twitterless Dr. Earl breakdown our July ReFlicktions.
So many movies, so little time, but Mikey, Dave, and Twitterless Dr. Earl are here to tell you all about them. It's the ReFlicktions show, where the group talks about the movies they've seen since the last time they did ReFlicktions and talked about the movies they'd seen. So as the venerable Mister Rogers would say please won't you be our neighbor.
---
The Deucecast Movie Show #337: Won't You Be My ReFlicktions
Topics include such brilliant banality as 70s street gangs vs 90s street gangs in movies, missing Emily Blunt in Sicario,  Emma being Billie Jean (not my lover), Imogen Poots last name, The Rock rocks, don't fall in love with a Dreamer, John Cho's acting prowess, Dave liking The Purge, Earl liking The Incredibles, the fall of the housing market, and the feel good of Mister Rogers.
The Movies discussed in this episode :
Assault on Precinct 13 (1976)… Assault on Precinct 13 (2005)… I Kill Giants… Sicario… Rachel Getting Married… Doubt… Battle of the Sexes… Sicario 2… Pineapple Express… Reality Bites… The Little Hours… Won't You Be My Neighbor about Mister Rogers… Skyscraper… Inconceivable… Pay the Ghost… Snowden… The Dreamers… Capturing the Friedmans… Columbus… Hotel Transylvania 2: Summer Vacation… The Ultimate Gift… The Resurrection of Gavin Stone… The Equalizer 2… Jurassic World… Fanboys… The Purge: Election Year… Miller's Crossing… Ant-Man & the Wasp… Incredibles 2… California Typewriter… Too Big to Fail… Margin Call…
---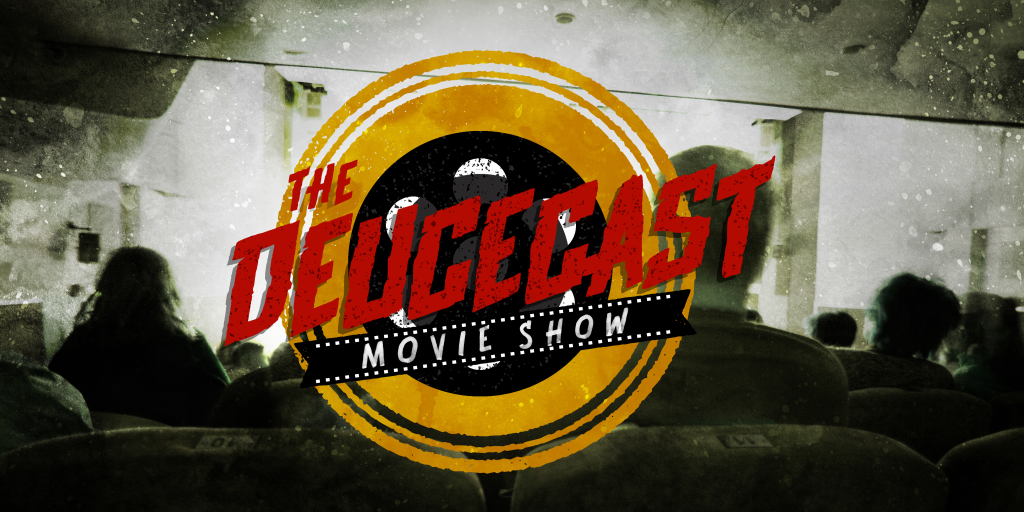 click banner for all episodes and homepage
The Deucecast Movie Show is a podcast done by movie fans for movie fans of all kinds. Hosts Mikey, Pinky, and Dave, along with a rotating cast of fun guests, discuss all sorts of movies–from new to old, fantastic to craptastic and everything in between.  Expect themed episodes, feature lists, favorite movies, and also single-film focuses. Play with movie games like "Denzel" or "The Ryan Philippe Game," then participate in voting in the annual Deucie Awards and yell at us when someone defends a Damon Wayans movie as "nearly the perfect film." If you love movies, then you'll love The Deucecast Movie Show!
We love to interact with our listeners so please subscribe to the podcast and send us an email, tweets, and comments as you listen at your leisure. The more the merrier, so thanks for tuning in!
The Deucecast Movie Show #337: Won't You Be My ReFlicktions