In which Dave, Mikey, and Twitterless Dr. Earl are joined by Shaz to determine Arnold Schwarzaneggar's best role.
The biggest movie role sweet 16 tournament in the history of podcasts (disclaimer, that meaning podcasts that are recorded in Meadowbrook, AL) rolls on, as Mikey, Dave and #Twitterless Dr Earl tackle another handful of great movie roles from a legendary Hollywood actor one Arnold Schwarzaneggar.
---
The Deucecast Movie Show #336: The Arnold Sweet 16 (Ft Shaz!)
This time as the sweet 16 tournament roles on, Arnold Schwarzaneggar gets his day in the sun, matching up iconic characters like The Terminator, Quaid from Total Recall, John Matrix from Commando, Det Kimble from Kindergarten Cop and much more.
But to truly make this a well informed episode, the guys had to call in an 80s movie expert.
On the Binder & Binder Law Firm hotline, TechnoRetro Dad's own Shazbazzer joins the group to discuss their favorites, which is better, which is worse, a love of Conan the Barbarian, what Mad Magazine called Conan, a true love of True Lies, the underrated Running Man and much, much more.
One character is crowned the winner and moves onto the Big Bracket!
---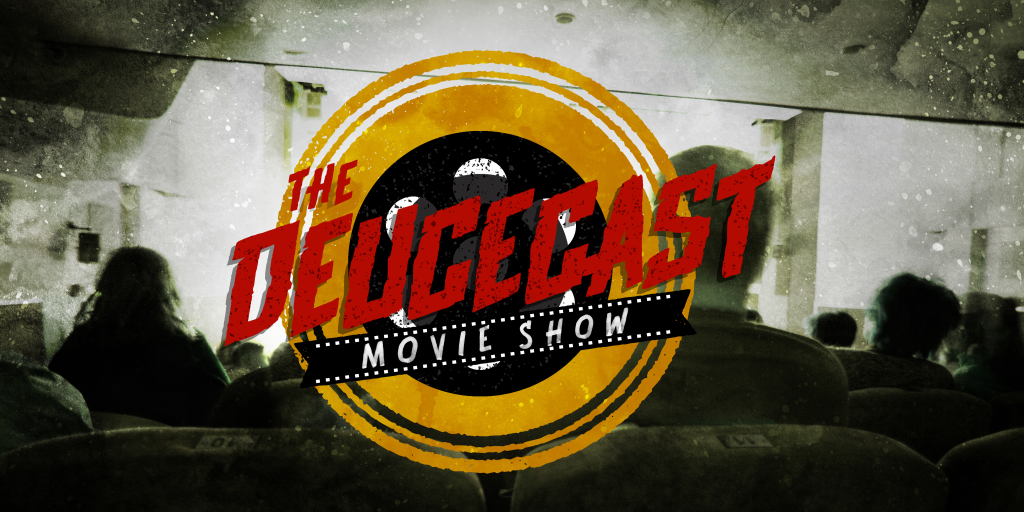 click banner for all episodes and homepage
The Deucecast Movie Show is a podcast done by movie fans for movie fans of all kinds. Hosts Mikey, Pinky, and Dave, along with a rotating cast of fun guests, discuss all sorts of movies–from new to old, fantastic to craptastic and everything in between.  Expect themed episodes, feature lists, favorite movies, and also single-film focuses. Play with movie games like "Denzel" or "The Ryan Philippe Game," then participate in voting in the annual Deucie Awards and yell at us when someone defends a Damon Wayans movie as "nearly the perfect film." If you love movies, then you'll love The Deucecast Movie Show!
We love to interact with our listeners so please subscribe to the podcast and send us an email, tweets, and comments as you listen at your leisure. The more the merrier, so thanks for tuning in!
The Deucecast Movie Show #336: The Arnold Sweet 16 (Ft Shaz!)