In which Dave, Mikey, and Dr Earl are joined by Mike MacDonald to talk movies with a Canadian connection.
It's a super fun time, eh, as Mikey, Dave and Twitterless Dr Earl invite in their first international guest to the show…Mike MacDonald joins the crew to talk about all things from our northern Canadian neighbors!
---
The Deucecast Movie Show #333: Canadian Bacon
First up, a quick Canada discussion, including Mike being Clay Shaver's next door neighbor!
Then a great game of Rotten Tomatoes all around Canadian actors… Catherine O'Hara and Carrie Ann Moss and William Shatner and much more!
Among the awesome things discussed include… Mac's part in The Doobie Brothers… what's north of Mike's hometown… Is Canada part of England? Or France? The new province in Canada… Star Trek V… what Toboggans actually are… Mikey's fave tea shop in Canada… SCTV… Touchstone Pictures under Disney… the adult jokes in the family friendly Splash…
And then, a Top Five Canadian Connections — not just movies, but actors, scenes and more.  X-Men and The Great Outdoors and Rachel McAdams and lots of Rick Moranis.
---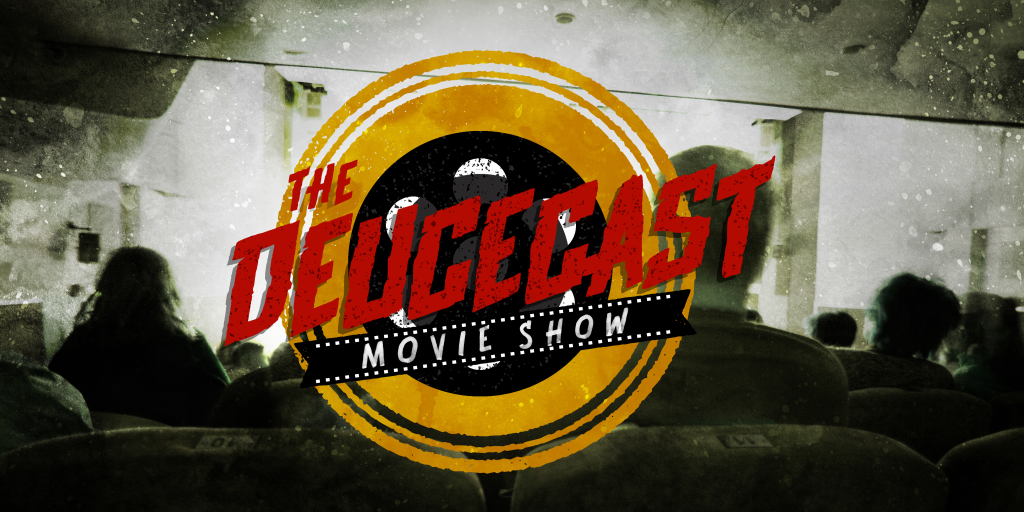 click banner for all episodes and homepage
The Deucecast Movie Show is a podcast done by movie fans for movie fans of all kinds. Hosts Mikey, Pinky, and Dave, along with a rotating cast of fun guests, discuss all sorts of movies–from new to old, fantastic to craptastic and everything in between.  Expect themed episodes, feature lists, favorite movies, and also single-film focuses. Play with movie games like "Denzel" or "The Ryan Philippe Game," then participate in voting in the annual Deucie Awards and yell at us when someone defends a Damon Wayans movie as "nearly the perfect film." If you love movies, then you'll love The Deucecast Movie Show!
We love to interact with our listeners so please subscribe to the podcast and send us an email, tweets, and comments as you listen at your leisure. The more the merrier, so thanks for tuning in!
The Deucecast Movie Show #333: Canadian Bacon