In which Dave, Mikey, and Dr Earl muster up some courage and discuss ReFlicktions.
Another night, another chance to discuss all the movies fit to print.  Dave, Mikey and Twitterless Dr Earl come together to share all the movies seen in the last few weeks. Some would say it takes courage others would say it's just ReFlicktions of Courage.
---
The Deucecast Movie Show #332: ReFlicktions of Courage
Kicking it off, Dave talks about the movie staring his college frat formal date… Dr Earl drops a bombshell… Mikey is haunted… Dave chalks up another Marisa movie… Dr. Earl watches an Oscar classic… and Mikey gives his first Nic-Trio
Then the guys go over "Solo: A Star Wars Story" and Mikey and Dave share their thoughts on the just released Incredibles 2.
Plus, the new (?) top five of the year thus far, and the DaveSplosion '18 movies are released, guest starring Shaz, Jedi Shua, No Just Clay Shaver & J-Burgess!
Movies watched and reviewed:  Dead End Road…  Texas Killing Fields… A Ghost Story… Lost River… Suburbicon… The Guru… Game Over, Man… The Killing of a Sacred Deer… Bombshell: The Hedy Lamarr Story… The Witness… Atomic Homefront… Vengeance: A Love Story… A Man for All Seasons… Oceans 8… USS Indianapolis: Men of Courage… Action Point… Solo: A Star Wars Story… TAG… Incredibles 2… American Made… Game Night
---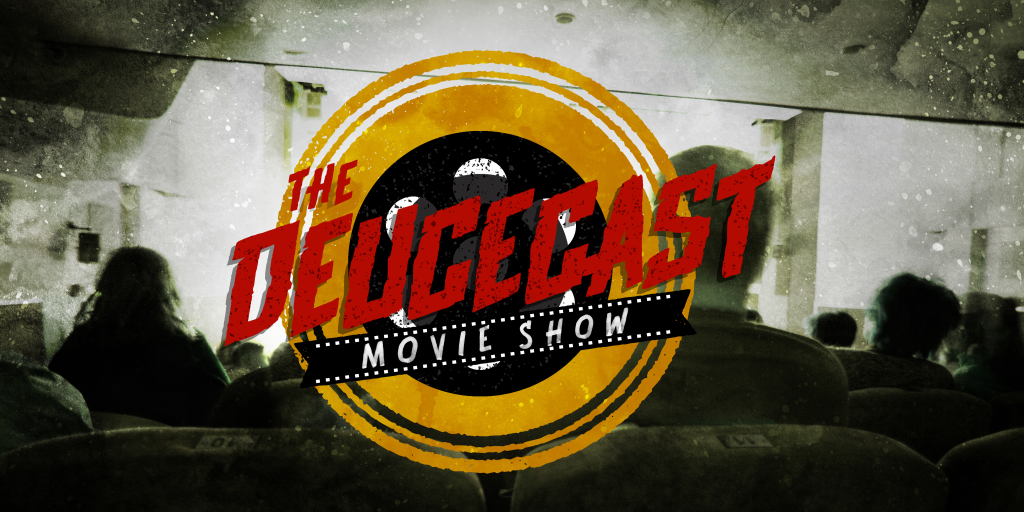 click banner for all episodes and homepage
The Deucecast Movie Show is a podcast done by movie fans for movie fans of all kinds. Hosts Mikey, Pinky, and Dave, along with a rotating cast of fun guests, discuss all sorts of movies–from new to old, fantastic to craptastic and everything in between.  Expect themed episodes, feature lists, favorite movies, and also single-film focuses. Play with movie games like "Denzel" or "The Ryan Philippe Game," then participate in voting in the annual Deucie Awards and yell at us when someone defends a Damon Wayans movie as "nearly the perfect film." If you love movies, then you'll love The Deucecast Movie Show!
We love to interact with our listeners so please subscribe to the podcast and send us an email, tweets, and comments as you listen at your leisure. The more the merrier, so thanks for tuning in!
The Deucecast Movie Show #332: ReFlicktions of Courage