In which we go live from the 2018 Magic City Con.
Coming from the 2018 Magic City Con (the biggest comic book nerd fest in Birmingham that weekend, we promise), The Deucecast Movie Show presents a fun show full of cool this week. First, Michael and Dave, sans #TwitterlessDrEarl (on missions to El Salvador doing open heart surgeries), are in a featured live show, with a live audience!  A great round of Simple Star Wars Trivia opens up the show, then the guys give their top 5 of the week, Fave Disaster Movies… in honor of the upcoming "Skyscraper", which is DieHard in a building.
---
The Deucecast Movie Show #331: Magic City Con 2018 Live Show
Armageddon!  Deep Impact!  Twister!  2012!  And many more disasters on screen both in great and not so great film.
After the panel ends, the guys catch up with AMC's "Comic Book Men's" co-star Ming Chen for a quick 20 minutes chat about DC and Marvel, best comic book to movie translations and fun Star Wars stuff.
Then, Mikey has 20 minutes with actor Jeremy London, notable for 7th Heaven, Mallrats and Gods & Generals.
Overall, it was a great con and a great episode full of movie and pop culture!
---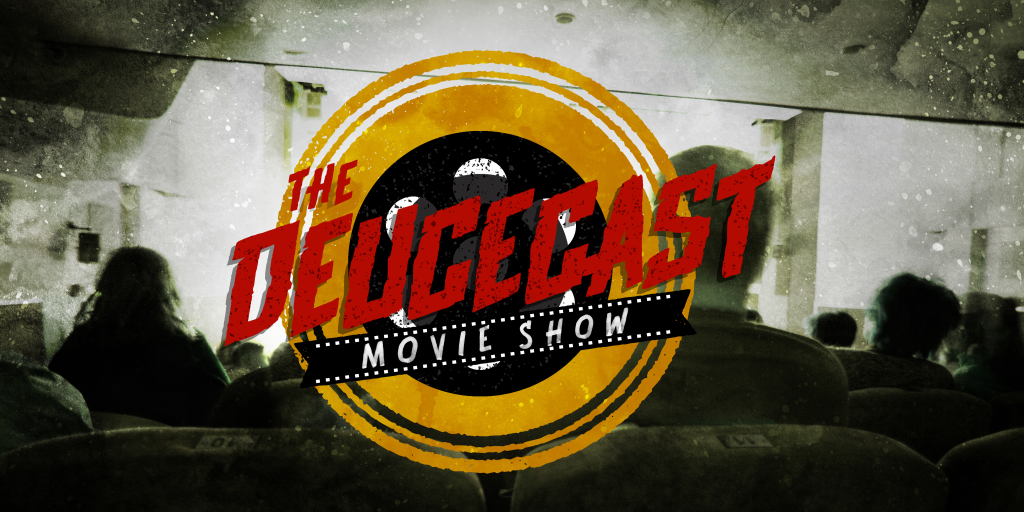 click banner for all episodes and homepage
The Deucecast Movie Show is a podcast done by movie fans for movie fans of all kinds. Hosts Mikey, Pinky, and Dave, along with a rotating cast of fun guests, discuss all sorts of movies–from new to old, fantastic to craptastic and everything in between.  Expect themed episodes, feature lists, favorite movies, and also single-film focuses. Play with movie games like "Denzel" or "The Ryan Philippe Game," then participate in voting in the annual Deucie Awards and yell at us when someone defends a Damon Wayans movie as "nearly the perfect film." If you love movies, then you'll love The Deucecast Movie Show!
We love to interact with our listeners so please subscribe to the podcast and send us an email, tweets, and comments as you listen at your leisure. The more the merrier, so thanks for tuning in!
The Deucecast Movie Show #331: Magic City Con 2018 Live Show