In which the guys discuss their recent fave docs.
Mikey and Dave are back in the studio, inviting in Friend of the Show, Wit Stillman Fan, Lover of Brie (Allison, Larsen & the cheese), Terrence Malick Apologist, Film Historian and Nobel Prize of Medicine Nominee for Thuganomics, The Estimable Twitterless Dr. Earl.  And back on the Binder & Binder Hotline, good friend of the show and Remodeling Clay Podcast host Remodeling Clay Shaver bringing his unending knowledge of docs to help discuss all our recent fave ones.
---
The Deucecast Movie Show #317: Recent Fave Docs
First up, a few birthday movies, with mentions of classics like "Sommersby", "Definitely, Maybe" and "Cradle 2 Tha Grave" and then a gross use of the term "chicken finger"
Another round of Word Up! takes place, with thoughts on a new Joker film, the Solo trailer and the Marvel 10th Anniversary picture.
If you look back into The Deucecast Movie Show's archives, you'll find Top Ten Documentaries back in Episode 183 and 184 (July 2015).  Since then, a plethora of docs have come out, and the guys take a look at some of their favorites released since then and in recent memory.
Shying away from the ones frequently discussed — "Tickled", "Weiner", "Dear Zachary", etc — other documentaries surface and resurface, with subjects like Gilbert Gottfried and Nic Cage as Superman and Tower Records and The Beatles and Steven Spielberg and chickens and chicken fingers and racism and volcanoes, Werner Herzog style.
Also, the power of nostalgia and Caddyshack
---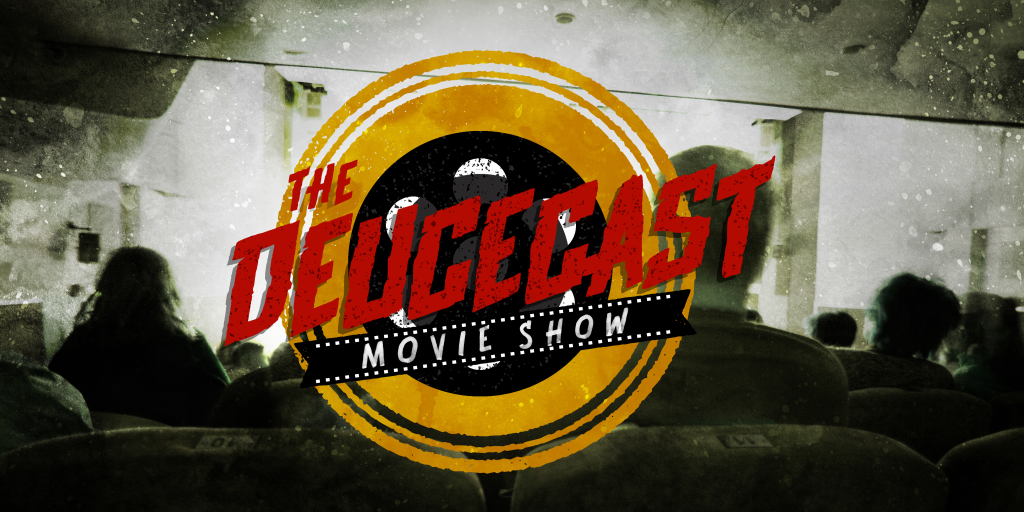 click banner for all episodes and homepage
The Deucecast Movie Show is a podcast done by movie fans for movie fans of all kinds. Hosts Mikey, Pinky, and Dave, along with a rotating cast of fun guests, discuss all sorts of movies–from new to old, fantastic to craptastic and everything in between.  Expect themed episodes, feature lists, favorite movies, and also single-film focuses. Play with movie games like "Denzel" or "The Ryan Philippe Game," then participate in voting in the annual Deucie Awards and yell at us when someone defends a Damon Wayans movie as "nearly the perfect film." If you love movies, then you'll love The Deucecast Movie Show!
We love to interact with our listeners so please subscribe to the podcast and send us an email, tweets, and comments as you listen at your leisure. The more the merrier, so thanks for tuning in!
The Deucecast Movie Show #317: Recent Fave Docs