It's November Reflicktions time.
The guys are back for November ReFlicktions, and all the movies Dave, Mikey & Pinky have seen. And joining the studio is Friend of the Show Wit Stillman Fan, Brie Lover (Larsen, Allison, Cheese), Film Historian, Terrance Malick, and Nobel Prize for Medicine Winning Surgeon Dr Earl!.
---
The Deucecast Movie Show #302: ReFlicktions Ragnarok 2049
The Deucecast Movie Show #302: ReFlicktions Ragnarok 2049
Here, Pinky ranks the Friday the 13th movies… how to ruin a great cast… Sandler's serious roles… the beauty of Blade Runner… Pinky hates on Thor… Who is Marilyn Hotchkiss?… being Baumbachian… the wonder Spielberg… Kathy Najimi talk… light and fluffy Reese… the new Halloween film…
The guys list their top five of the year (so far) and finally, movie assignments… what awesome movies does Dave assign Pinky & Mikey, and what deplorable crap will Mikey have for Dave & Pinky?
Movies discussed during ReFlicktions:
The entire Friday the 13th series… Kingsman Secret Service… Gambit… The Meyerowitz Stories (new & selected)… Atomic Blonde… Split… Audrie & Daisy… An Open Secret… American Made… Blade Runner 2049… Same Kind of Different as Me… Too Funny to Fail: The Life & Death of the Dana Carvey Show… Lights Out… Thor Ragnarok… Get Smart… Marilyn Hotchkiss' Ballroom Dance & Charm School… The Bad Batch… Hostel… Cell… Spielberg (doc)… The Nightmare Before Christmas… The Squid & the Whale… Wheel Man… Evil Dead 2… Bruce Campbell vs The Army of Darkness… Hocus Pocus… Home Again… The Babysitter… Happy Death Day… Free Fire… Jigsaw… The Foreigner… Get Out…
---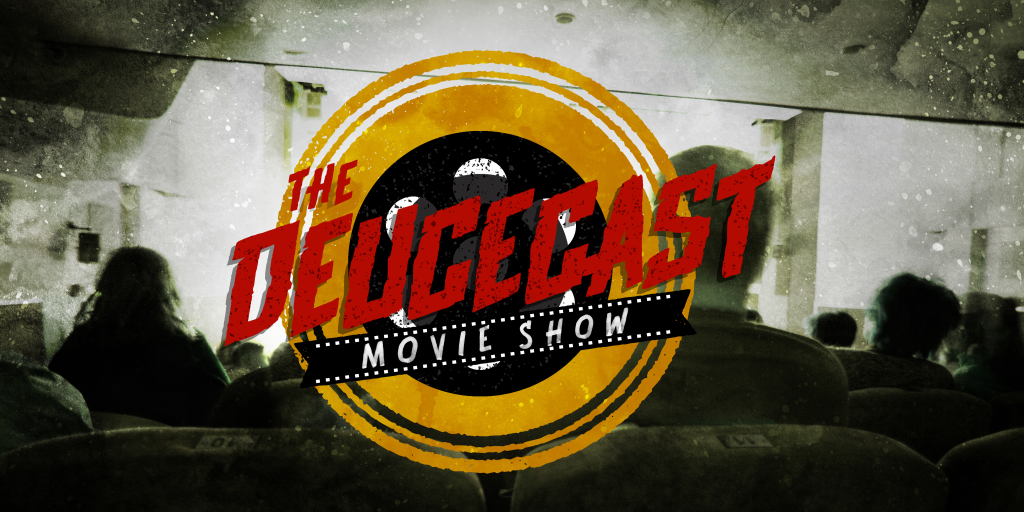 click banner for all episodes and homepage
The Deucecast Movie Show is a podcast done by movie fans for movie fans of all kinds. Hosts Mikey, Pinky, and Dave, along with a rotating cast of fun guests, discuss all sorts of movies–from new to old, fantastic to craptastic and everything in between.  Expect themed episodes, feature lists, favorite movies, and also single-film focuses. Play with movie games like "Denzel" or "The Ryan Philippe Game," then participate in voting in the annual Deucie Awards and yell at us when someone defends a Damon Wayans movie as "nearly the perfect film." If you love movies, then you'll love The Deucecast Movie Show!
We love to interact with our listeners so please subscribe to the podcast and send us an email, tweets, and comments as you listen at your leisure. The more the merrier, so thanks for tuning in!
The Deucecast Movie Show #302: ReFlicktions Ragnarok 2049