Time for a nice hot cup of coffee movie scenes.
The Deucecast Movie Show now begins the road to Episode 400, as we move past Ep 300 into Ep 301!  Mike, Dave and Pinky are in-studio, bringing back Friend of the Show, Wit Stillman Fan, Brie (Alison, Larsen & the cheese) Lover, Terence Malick Apologist, Film Historian #TwitterlessDrEarl! To kick off November and the holiday season, Friend of the Show, Delightful Guest Jennifer Kaufman calls in to help us warm up to a nice hot cup of coffee movie scenes.
---
The Deucecast Movie Show #301: MikeTober Coffee
The Deucecast Movie Show #301: MikeTober Coffee
A rousing round of Chronology occurs, with categories like "Saving Private Ryan Ryan Ryan Ryan", "You Can Do EEET" and "AB-Solutely Fabulous".  Pinky dominates this game… can he keep it up?
The topic on this episode all revolves around one of the major food groups — coffee.  Coffee scenes in movies, to be exact.  Scenes from "You've Got Mail" and "Airplane" and "Glengarry Glen Ross" and more… and Dave's spot-off impersonation of Jimmy in "Pulp Fiction"
Then, the guys pay off MikeTober, where Mikey takes on the horror movies assigned and seen this past few weeks, with Carrie, Phantasm and more. Which will be his favorite??
Finally, Pinky discusses A Fish Called Wanda in this month's Pretty in Pink.
---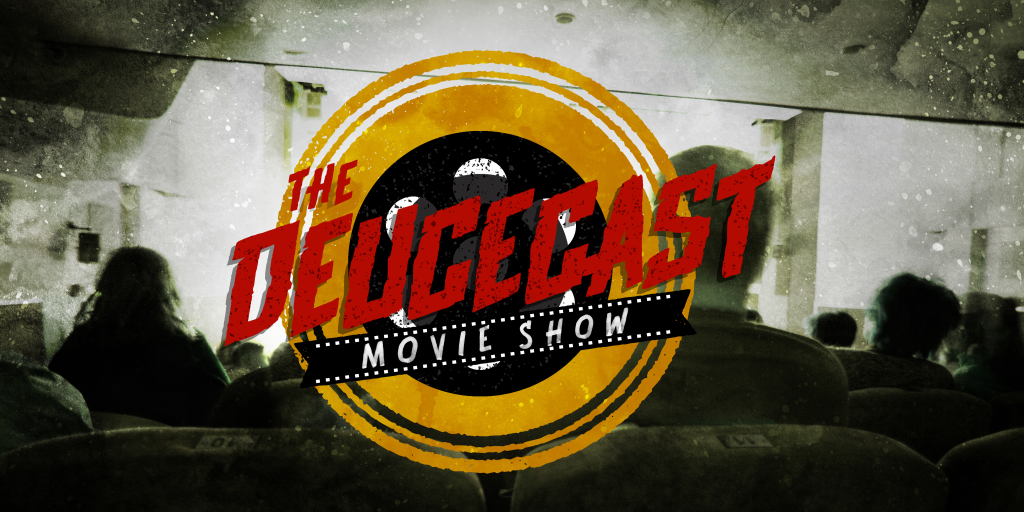 click banner for all episodes and homepage
The Deucecast Movie Show is a podcast done by movie fans for movie fans of all kinds. Hosts Mikey, Pinky, and Dave, along with a rotating cast of fun guests, discuss all sorts of movies–from new to old, fantastic to craptastic and everything in between.  Expect themed episodes, feature lists, favorite movies, and also single-film focuses. Play with movie games like "Denzel" or "The Ryan Philippe Game," then participate in voting in the annual Deucie Awards and yell at us when someone defends a Damon Wayans movie as "nearly the perfect film." If you love movies, then you'll love The Deucecast Movie Show!
We love to interact with our listeners so please subscribe to the podcast and send us an email, tweets, and comments as you listen at your leisure. The more the merrier, so thanks for tuning in!
The Deucecast Movie Show #301: MikeTober Coffee