On episode 86, Jay has her latest roundup of Star Wars fashion and lifestyle products in the August edition of That's SO Wizard!
Summer may be coming to a close, but the world of Star War fashion and lifestyle products never rests. Jay has collected news on the release of new Star Wars products ranging from Star Wars car wraps to Star Wars inspired Barbies and she shares them on episode 86: "That's SO Wizard! August 2019."
Welcome to episode 86 of Starships, Sabers, and Scoundrels: That's SO Wizard! August 2019. On this episode, the Scoundrels have reconvened for the latest Star Wars lifestyle and fashion news that Jay has collected.
That's SO Wizard! August 2019
Jay starts off the show with discussion of some recent acquisitions and favorites including:
Po-Zu Trooper low-cut sneakers,
Han Solo Wrap Skirt by Her Universe,
Star Wars wine glasses and bottle stoppers,
"The Father" Mortis patch from Squadron Goals.
After the discussion of recent acquisitions, Jay discusses new lifestyle and fashion products, including:
Jay ends the show by bestowing the Wizard Award for August 2019 to Allison Cimino.
The Scoundrels hope you enjoy episode 86: "That's SO Wizard! August 2019." We hope you will consider subscribing to Starships, Sabers, and Scoundrels wherever you get your podcasts.
If you liked this episode, check out the previous one!
---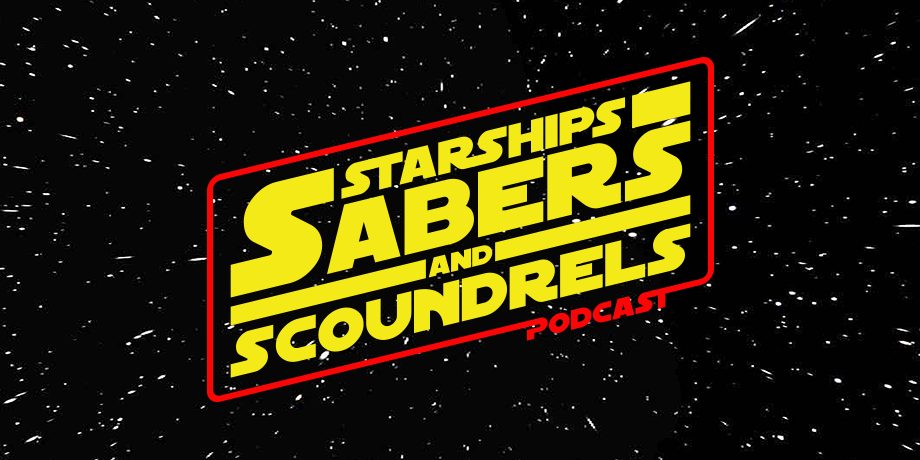 Click the banner for all episodes and homepage!
Starships, Sabers, and Scoundrels is a bi-weekly show that features three first-generation Star Wars fans. Each episode, RetroZappers Dennis Keithly, Jay Krebs, and Darth Taxus offer their thoughts and reactions on Star Wars news. Then, they engage in Star Wars discussion in the "Hyperthetical" segment. Top ten lists, book reviews, Resistance and television discussion, and interviews are all on the table. After the Hyperthetical, each episode features listener feedback with Silence Fools!
The Scoundrels on Twitter: Dennis Keithly can be followed @DJKver2, Darth Taxus is @DarthTaxus, and Jay Krebs is @JoyceKrebs.
SCubedPod thrives on listener feedback. Therefore, Dennis, Taxus, and Jay would love to read your email on the show. To reach them, email the show at SCubedPod@RetroZap.com. For instance, have an opinion on Star Wars comics, Rebels, or the novels? We want to hear it. Also, have a question about some Star Wars detail? Send it to us! It doesn't have to be Star Wars to make it on our show.
Starships, Sabers, and Scoundrels T-Shirts can be purchased here.
Finally, Dennis, Taxus, and Jay would appreciate an iTunes review for the show. Thank you.