On episode 85, the Scoundrels discuss the latest from Timothy Zhan when they review Thrawn: Treason.
It is a busy time for Star Wars literature with multiple novels having been released over the past few months. This week, the Scoundrels continue their discussion of the Star Wars novels with their review of Timothy Zahn's Thrawn: Treason in episode 85: "It's Treason Then."
Welcome to episode 85 of Starships, Sabers, and Scoundrels: It's Treason Then. On this episode, the Scoundrels review Thrawn: Treason by Timothy Zahn. Before they get to that, they discuss the opening of In-Sync Exotics Millennium Falcon pool.
Star Wars News – The Final Season of Resistance
After some introductory comments, the Scoundrels turn to the news. This week's topics include:
A Disney+ bundle arriving in November,
The Star Wars movies getting a re-release on Blu-ray,
A Galaxy's Edge special on Freeform,
The upcoming Rancho Obi-Wan Gala for 2020, and
The trailer for the second and final season of Resistance.
It's Treason Then – A Review of Zahn's Thrawn: Treason
In the "Hyperthetical" segment, Dennis, Jay, and Taxus are discussing more Star Wars literature. This week, they look at Timothy Zahn's Thrawn: Treason. They discuss:
The competition for resources between the TIE-Defender project and Project Star Dust,
Eli Vanto's return,
The role of treason in the novel, and the character's perception of who was committing treason,
The threat of the grysk,
The Chiss Ascendency and Ar'alani, and
Whether Thrawn is a hero or villain.
Silence Fools! – Community Feedback
In the community feedback portion of the show, the Scoundrels highlight a message about episode 84 from the Discord server.
The Scoundrels hope you enjoy episode 85: "Thrawn: Treason." We hope you will consider subscribing to Starships, Sabers, and Scoundrels wherever you get your podcasts.
If you liked this episode, check out the previous one!
---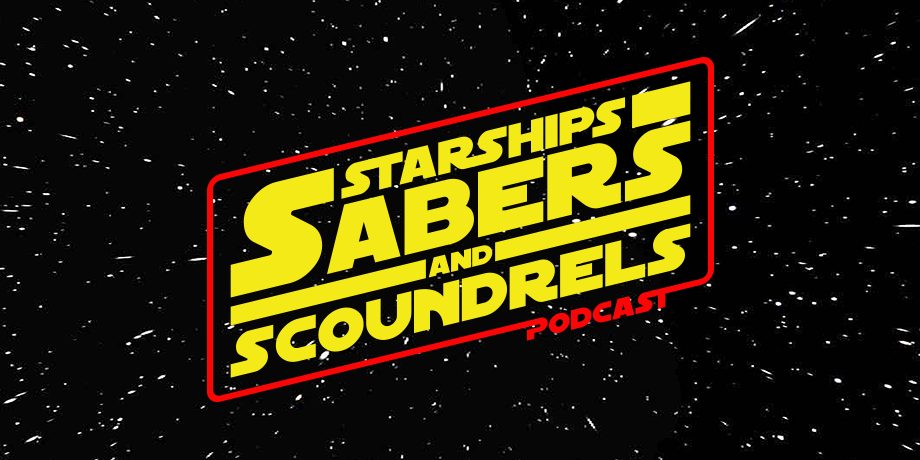 Click the banner for all episodes and homepage!
Starships, Sabers, and Scoundrels is a bi-weekly show that features three first-generation Star Wars fans. Each episode, RetroZappers Dennis Keithly, Jay Krebs, and Darth Taxus offer their thoughts and reactions on Star Wars news. Then, they engage in Star Wars discussion in the "Hyperthetical" segment. Top ten lists, book reviews, Resistance and television discussion, and interviews are all on the table. After the Hyperthetical, each episode features listener feedback with Silence Fools!
The Scoundrels on Twitter: Dennis Keithly can be followed @DJKver2, Darth Taxus is @DarthTaxus, and Jay Krebs is @JoyceKrebs.
SCubedPod thrives on listener feedback. Therefore, Dennis, Taxus, and Jay would love to read your email on the show. To reach them, email the show at SCubedPod@RetroZap.com. For instance, have an opinion on Star Wars comics, Rebels, or the novels? We want to hear it. Also, have a question about some Star Wars detail? Send it to us! It doesn't have to be Star Wars to make it on our show.
Starships, Sabers, and Scoundrels T-Shirts can be purchased here.
Finally, Dennis, Taxus, and Jay would appreciate an iTunes review for the show. Thank you.