On episode 67.3, the Scoundrels unite for their first group review of Resistance as they discuss "Synara's Score."
In this episode of Starships, Sabers, and Scoundrels, Dennis, Jay,  and Darth Taxus examine Synara's infiltration of Colossus and her growing friendship with Tam in the episode "Synara's Score."
Welcome to episode 67.3 of Starships, Sabers, and Scoundrels: Synara's Score. On this episode, Dennis, Jay, and Darth Taxus take a look at the infiltration of Colossus by the pirate Synara.  This is a full discussion of all plot points of the episode.
Synara's Score
"Synara's Score" finds Kaz, Tam, and Neeku frantically working in the hopes of repairing the targeting system for Colossus. They are on a tight deadline. The Ace pilots are due for a mission, and Colossus will be defenseless if the tracking system for Colossus's cannons aren't online. When a key component breaks, they have no choice but to head to the salvage yard and ask Synara for a replacement. Of course, Synara is a pirate that infiltrated the station. She senses and opportunity.
On episode 67.3, Dennis, Jay, and Taxus discuss recurring plot themes in Resistance, Tam's past, her growing friendship with Synara, and the overall plot of the show moving forward.
Thanks for tuning into episode 67.3 of Starships, Sabers, and Scoundrels: Synara's Score. We hope you enjoyed this discussion of the latest episode of Resistance.
If you liked this episode, check out the previous one!
---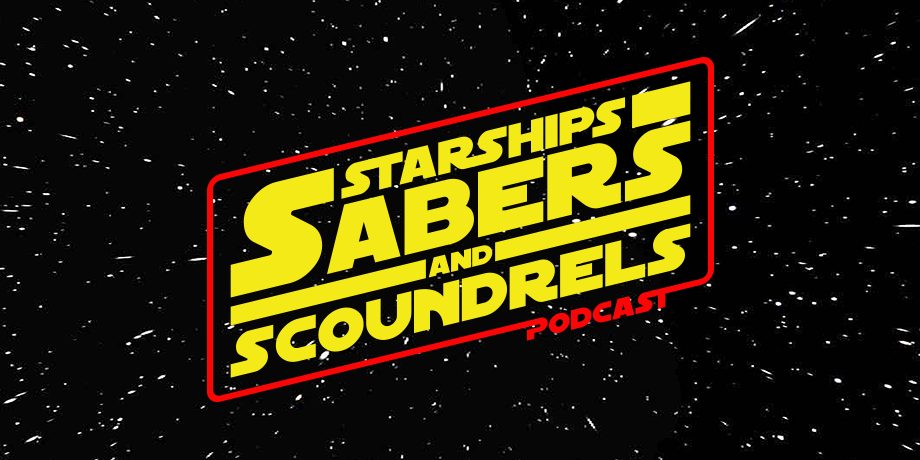 Click the banner for all episodes and homepage!
Starships, Sabers, and Scoundrels is a bi-weekly show that features three first-generation Star Wars fans. Each episode, RetroZappers Dennis Keithly, Jay Krebs, and Darth Taxus offer their hot space opinions on Star Wars news. Then, they engage in Star Wars discussion in the "Hyperthetical" segment. Top ten lists, book reviews, Rebels discussion, and interviews are all on the table. After the Hyperthetical, each episode features listener feedback with Silence Fools!
Dennis Keithly can be followed @DJKver2, Darth Taxus is @DarthTaxus, and Jay Krebs is @JoyceKrebs.
SCubedPod thrives on listener feedback. Therefore, Dennis, Taxus, and Jay would love to read your email on the show. To reach them, email the show at SCubedPod@RetroZap.com. For instance, have an opinion on Star Wars comics, Rebels, or the comics? We want to hear it. Also, have a question about some Star Wars detail? Send it to us! It doesn't have to be Star Wars.
Starships, Sabers, and Scoundrels T-Shirts can be purchased here.
Finally, Dennis, Taxus, and Jay would appreciate an iTunes review for the show. Thank you.